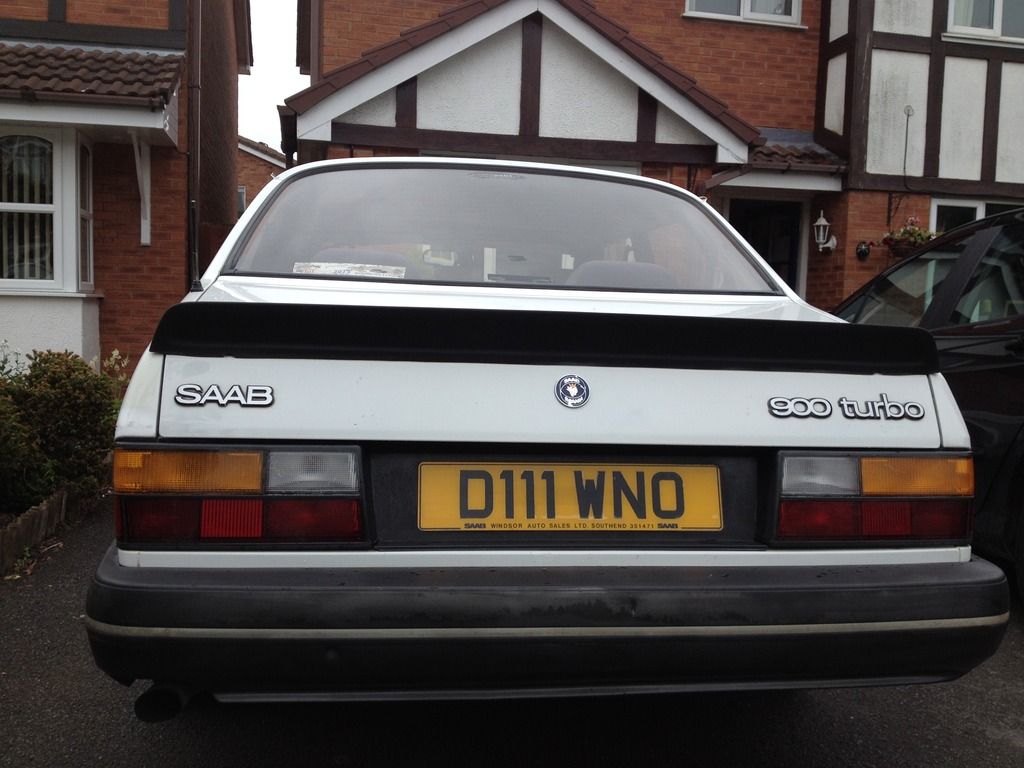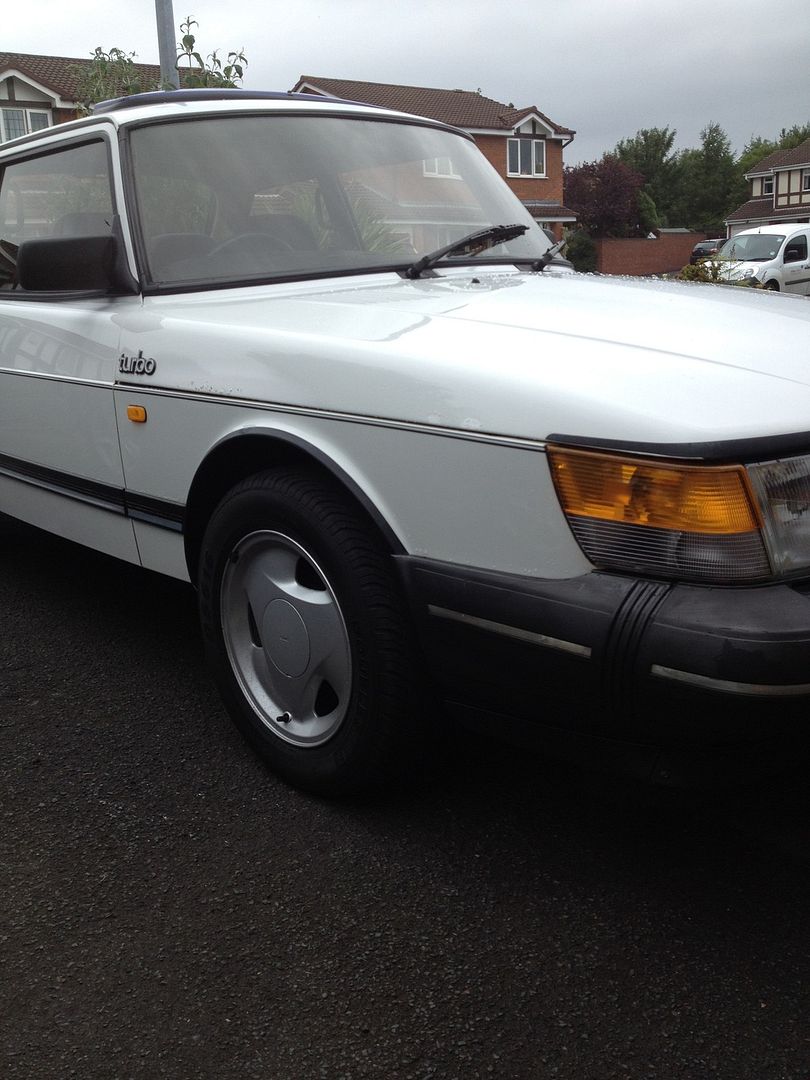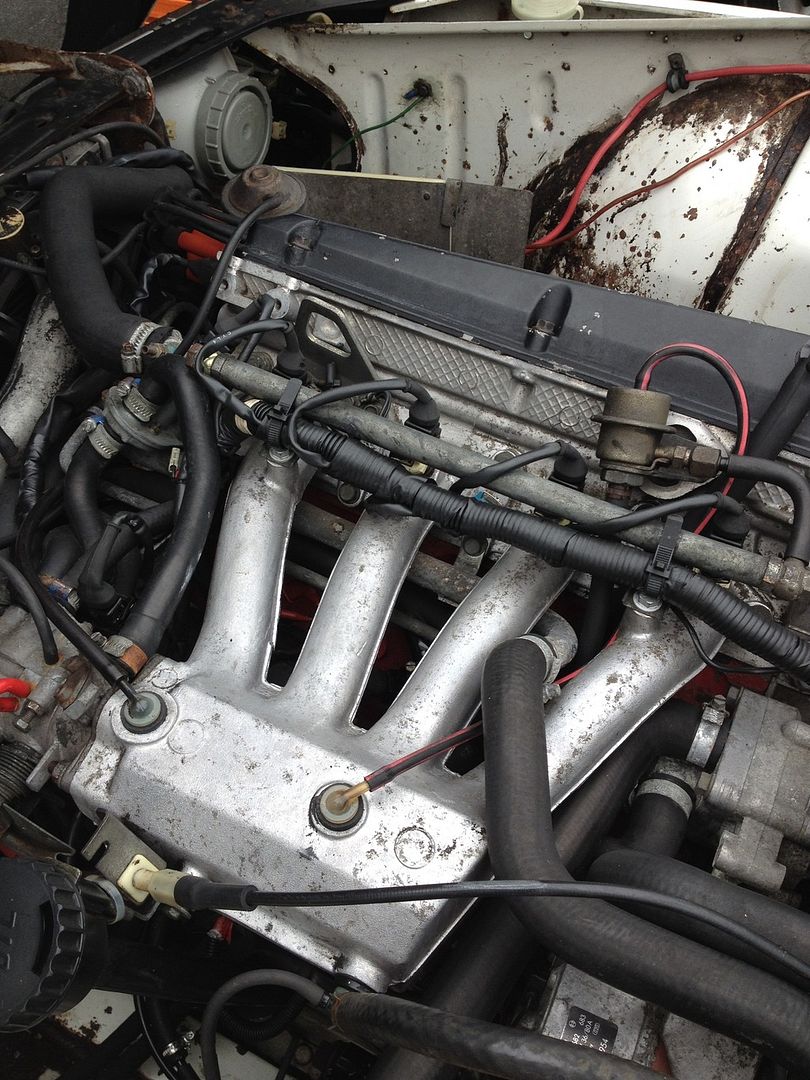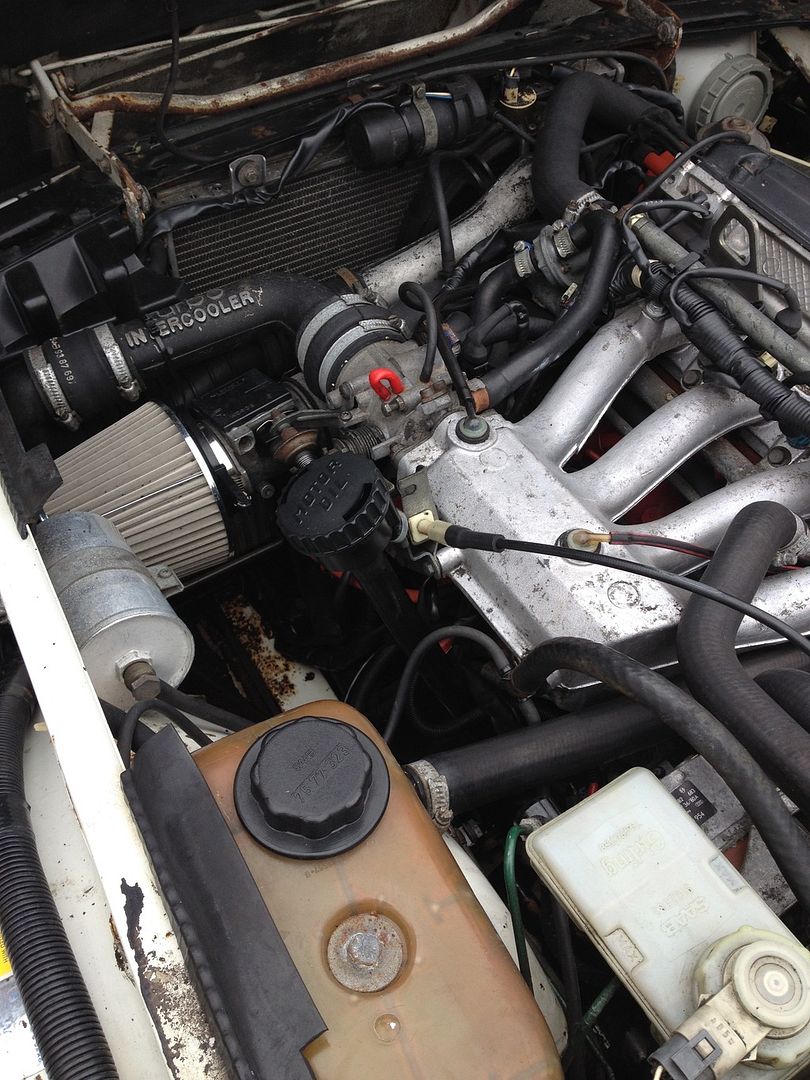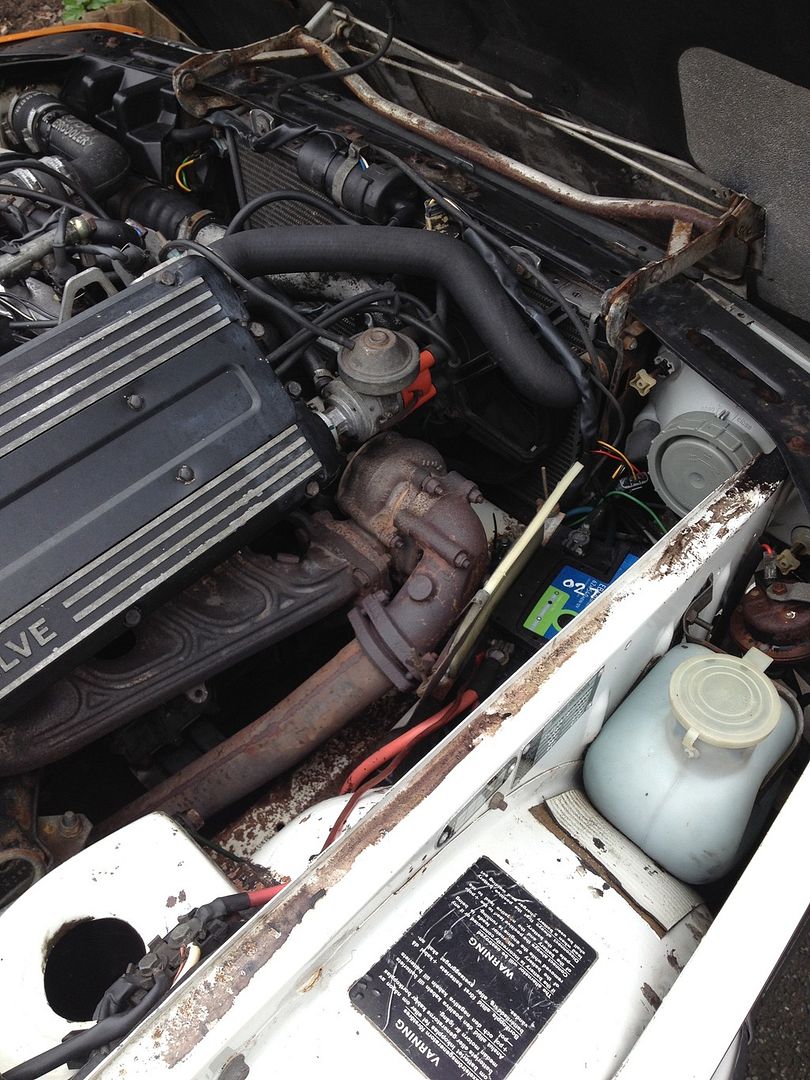 Why a mongrel i here you say....
well it started out as a 8v turbo until Mr John Saab transplanted a 16v turbo engine and gearbox with 9000 2.3 injectors also im thinking a bigger down pipe.The ECU was changed to...
The car goes like stink boosting well into the red on the dash gauge...
The bonnet needs replacing as rust has got the better of it a few marks on the body as to be expected for its age..
The dash is not cracked and the headlining is good BUT needs a good clean..,
Doors are all good as is the drive shaft tunnels (THANK GOD)....
Bits of surface rust in the engine bay but will soon be done as you know what i am like with engine bays...
Plans are to clean Blanco up and enjoy driving him for the time being...
I have changed the oil and given him some new plugs dizzy cap and rotor arm which has made a difference to the drive...
Not had much time to do as many jobs as i wanted because the summer is my busiest time work wise
BUT the engine bay is looking good plenty of RED in there...
Will load up more photos asap...