The first door, stripped and lightened:
The original untouched door weighs in at over 25kg, lightened door still needs work before we weigh it for comparison!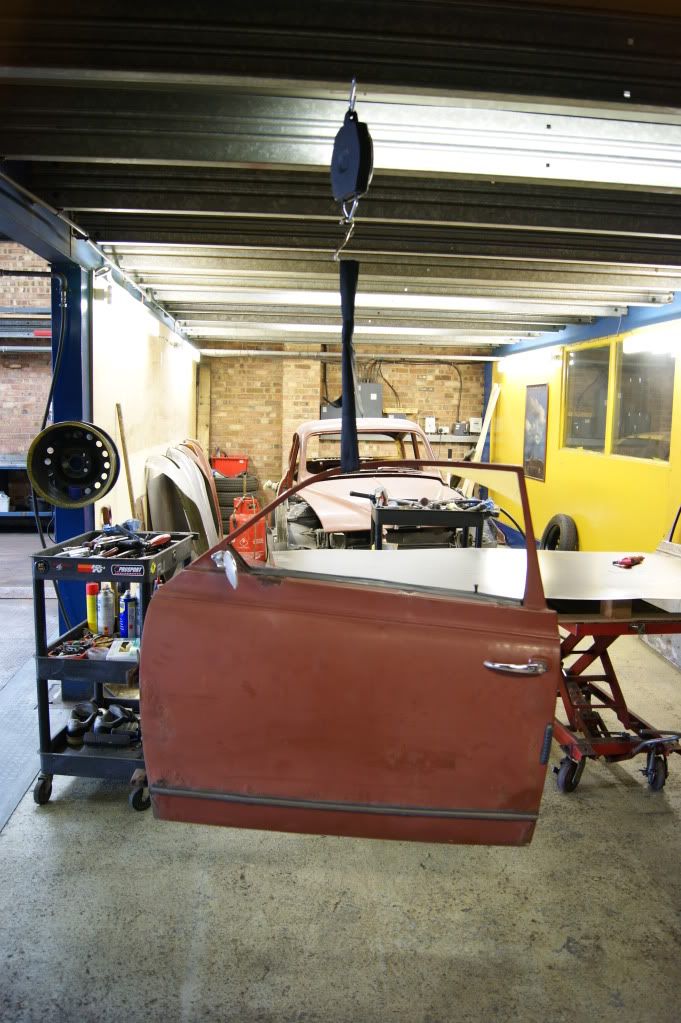 We moved onto the rear quarter and lining of the inner wheel arches yesterday...
Here we had to fill the void between the 96 rear quarter and the sill of the 9-3 Sport. The quarter is not attached to any floopan as we removed it earlier: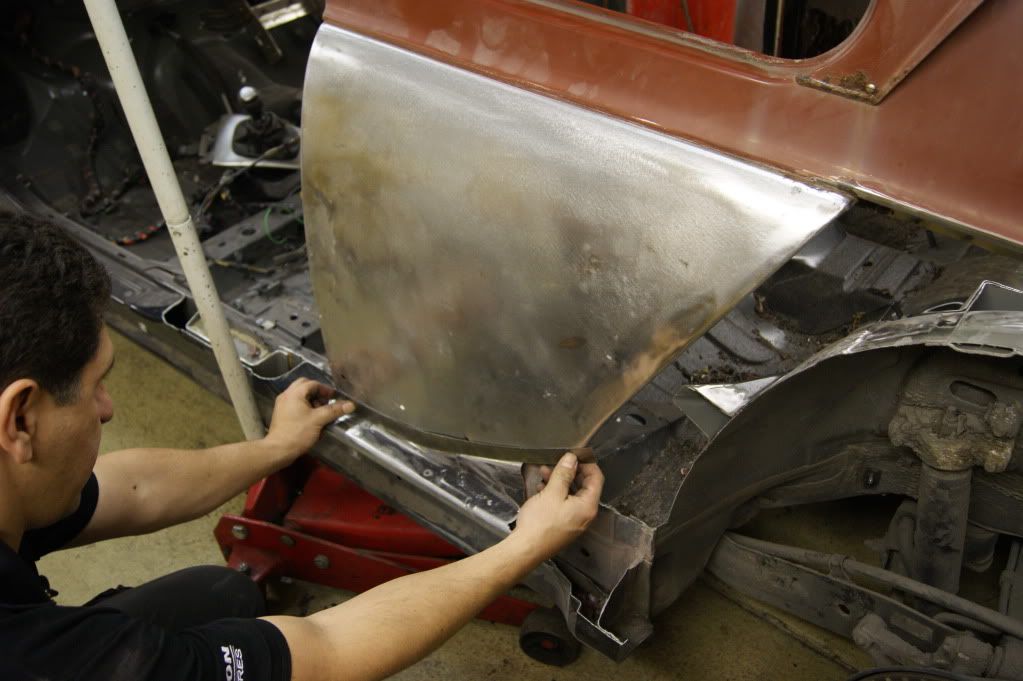 Here is the panel welded securely to the sill - grinding flat will be carried out later.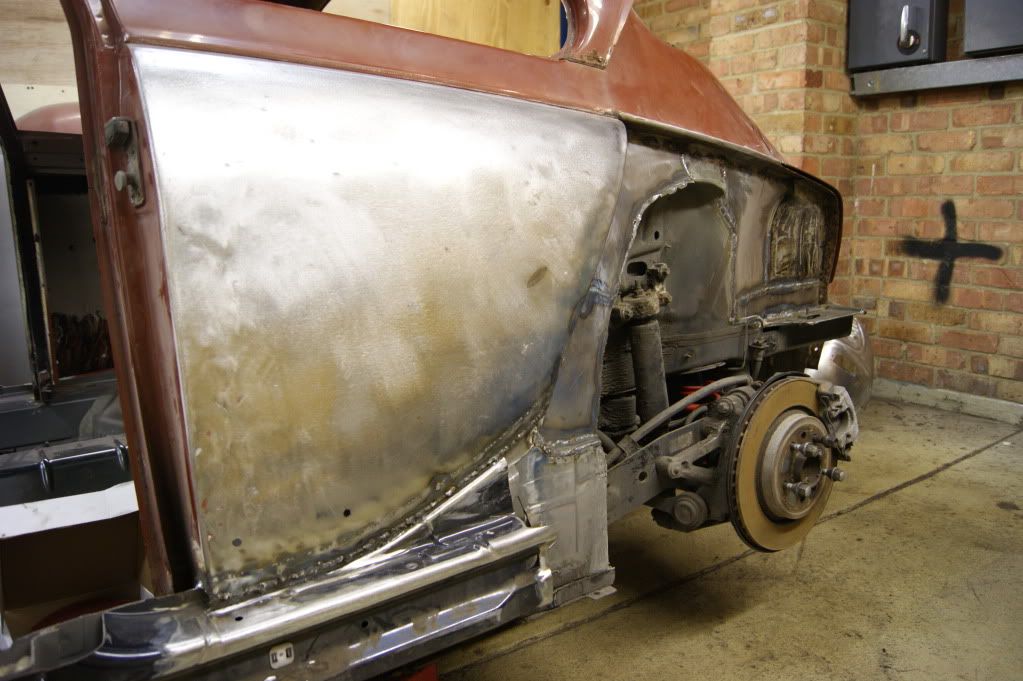 Upon inspection, we had found that the rear of the quarter had rotted through so bad that we wouldn't be able to join the rear flitch/arch liner to - so we had to create our own 'lip'...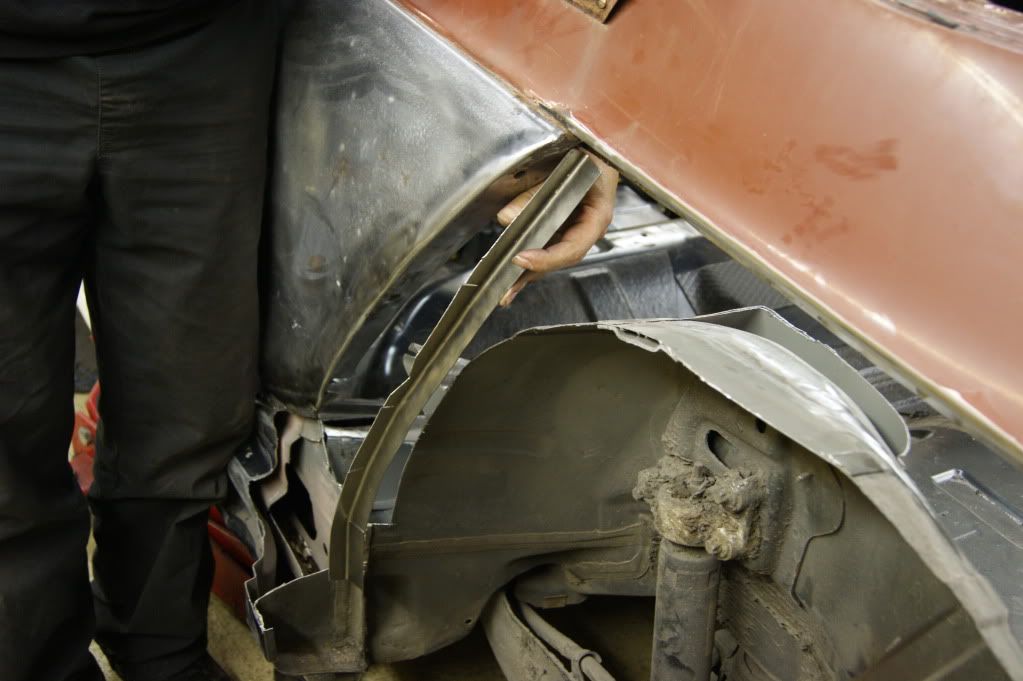 Sizing up the 'new' inner liner/flitch in card first...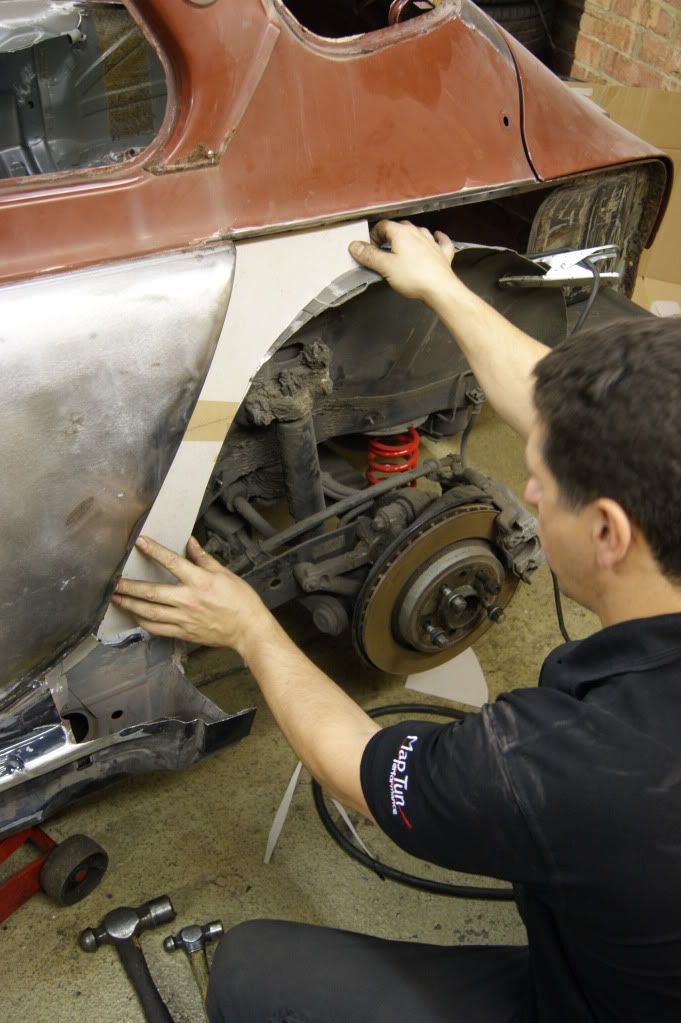 Marked out onto sheet steel...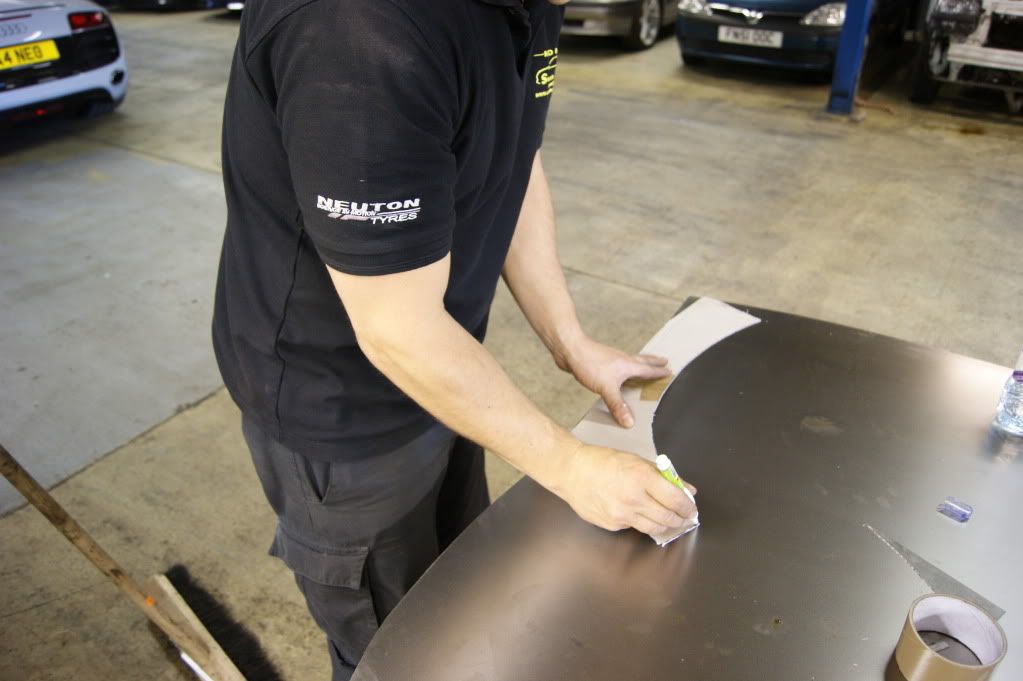 ...and accurately cut with a nibbler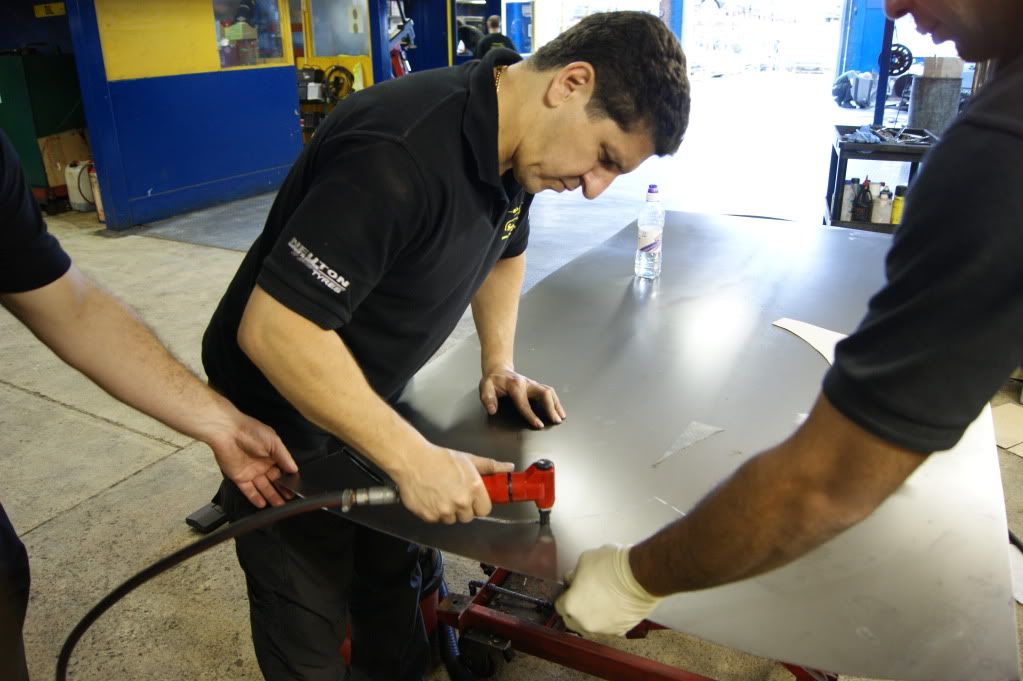 Whizzed to remove surface grease for an easier, cleaner weld.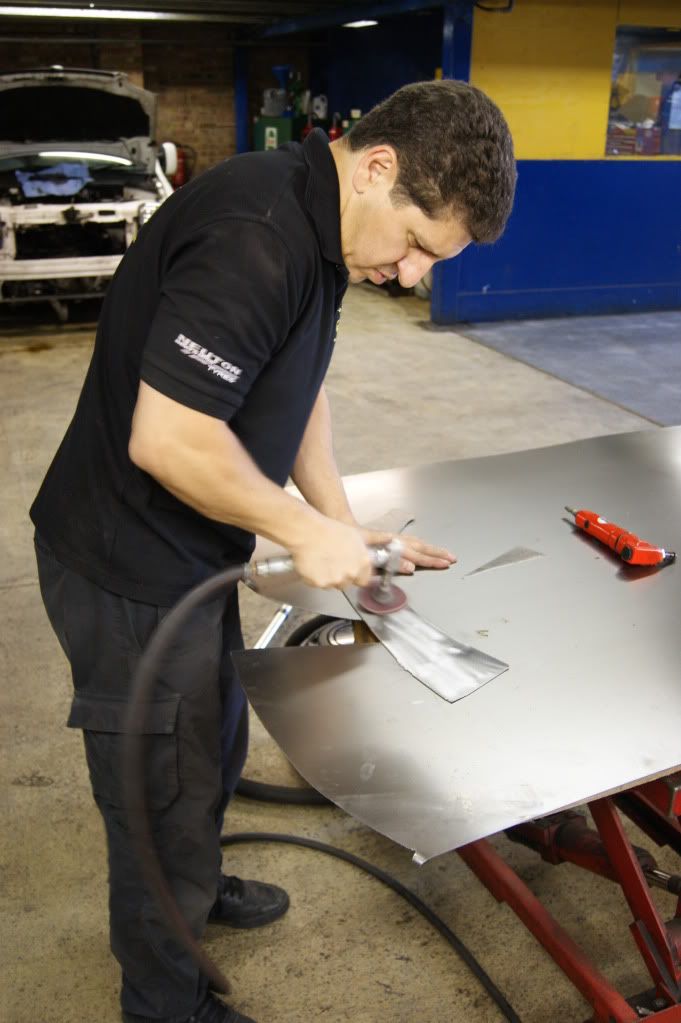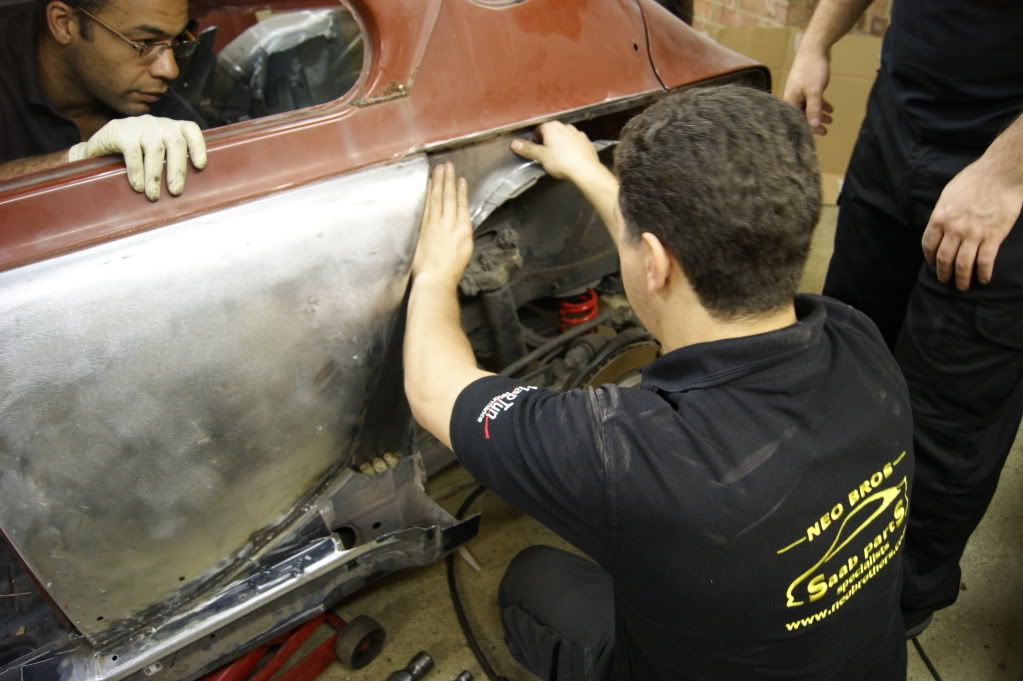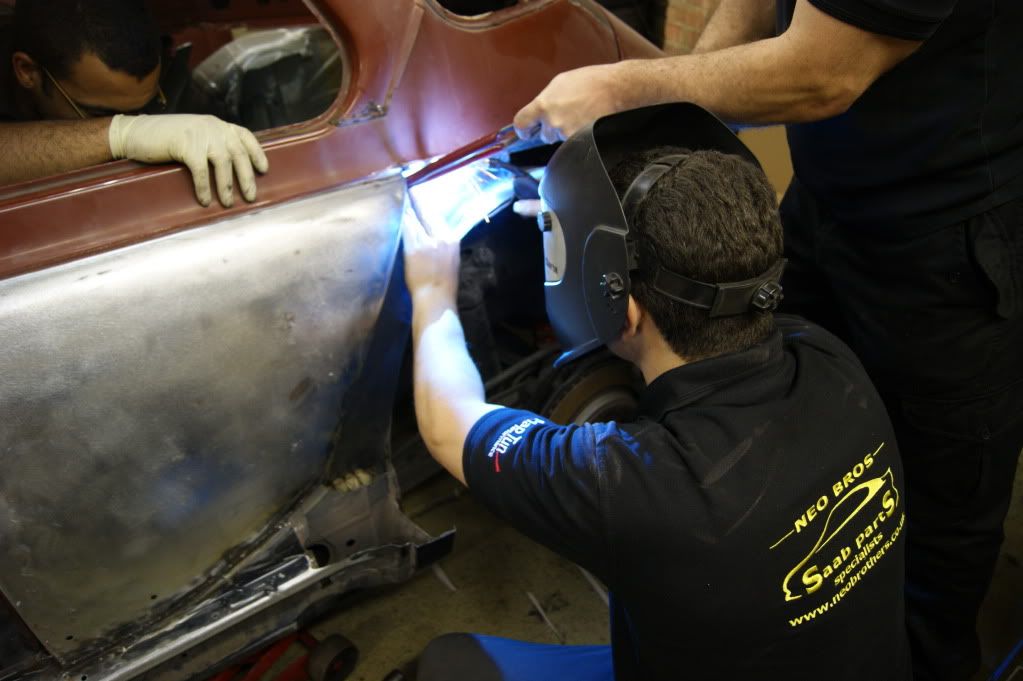 Near side internals now seam welded.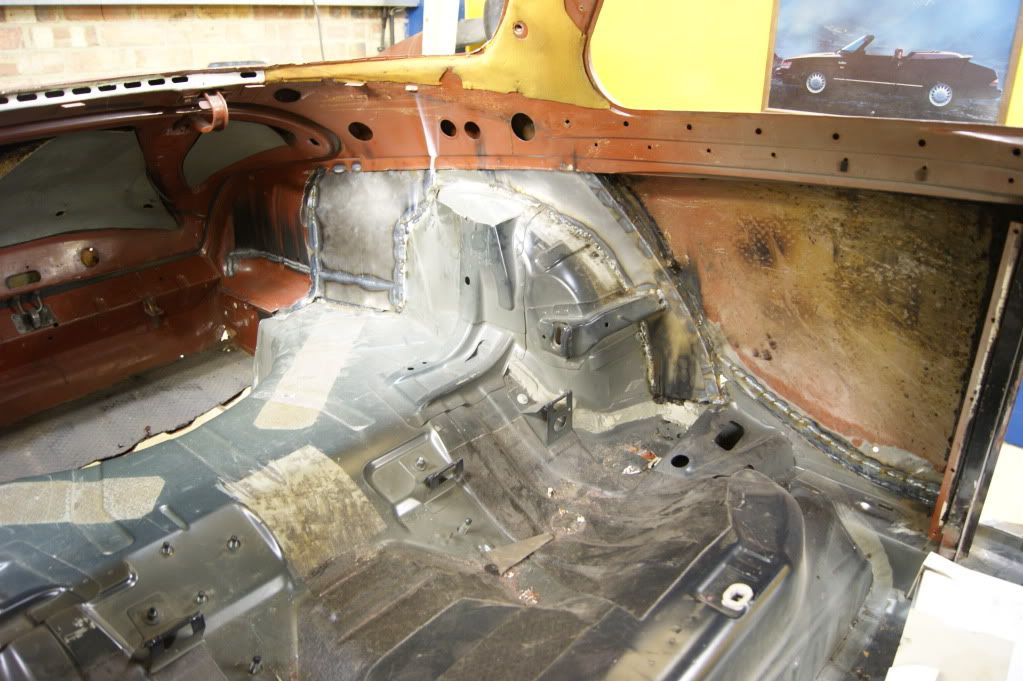 Double welding (inside and outside) the inner wheel arch liners for extra strength - especially round the upper suspension turrets of the 9-3 Sport. We intend to brace the rollcage on these points at a later date.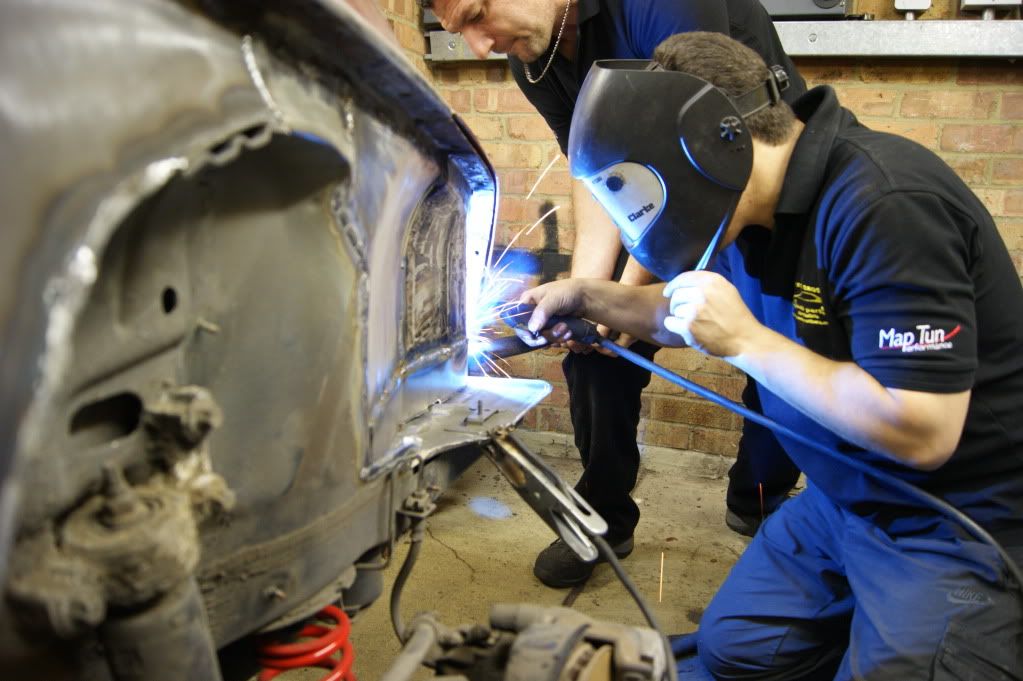 The 'excess' 9-3 Sport wheel arch liner as been trimmed back and flows neatly into the flitch of the 96. We are trying to create a smooth transition between 96 and 9-3 Sport.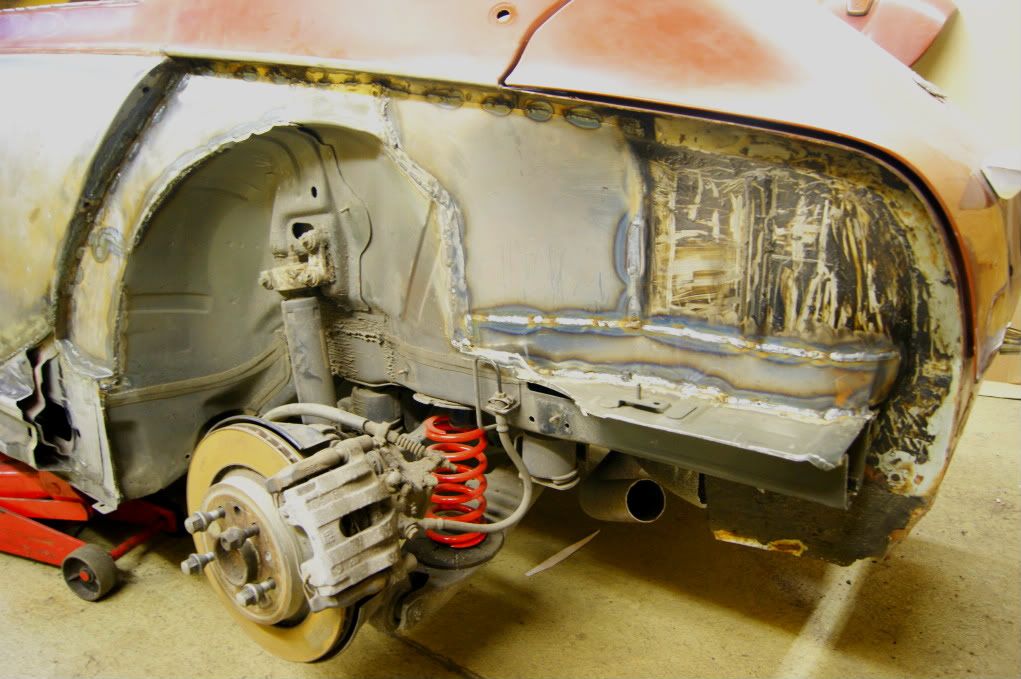 With the near side wheel arch liner dressed and welded we shall be moving onto the off side next. Upon inspection, this side is a little worse for wear and will require more attention:
Neo Brothers