We've had another half (or so) a day fettling today with the position of the body of the 96 onto the floorplan of the 9-3 Sport. It's loosely welded into position on the bulkhead of the 9-3 Sport and at the rear. Serious welding and strengthening will occur when the position is finalised and the rollcage goes in.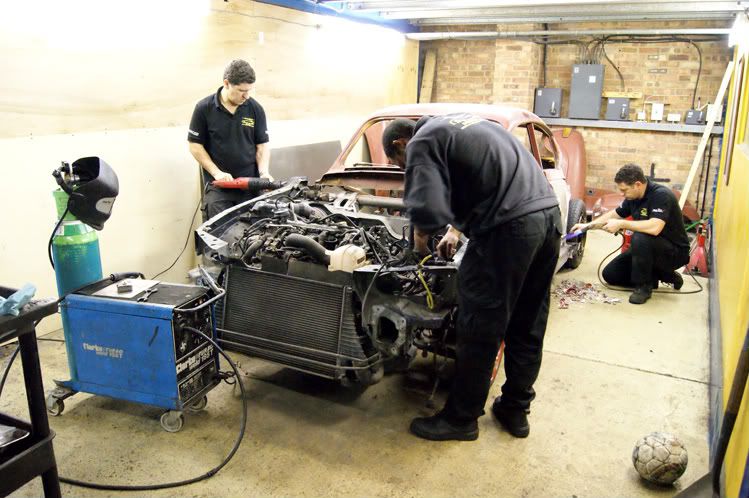 We concentrated today on stripping unnecessary weight from both cars (bulkheads, wheel arches, spare wheel wells etc) and also enjoyed the tedious task of scraping sound deadening out.
In this task, we also discovered the near side rear quarter had an amount of filler in it too - this was also removed: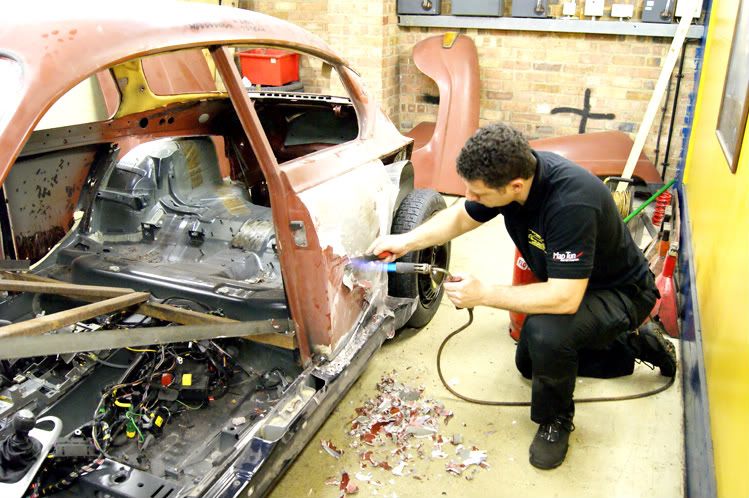 Put it up on the scales for a weigh in to see how we're getting on (admittedly, this is on space savers and without slicks) - you'll notice the wheel arches have been cut back along with the flitches at the front: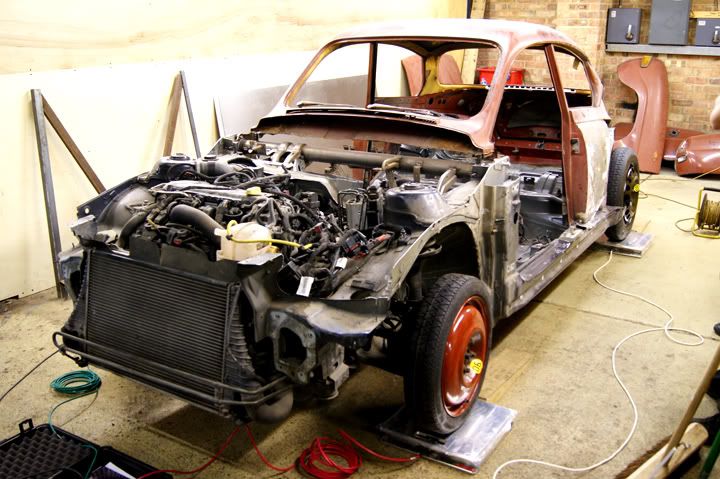 Ignore the corner weight distribution for the time being, all four corners have different size space savers! Still a lot of unnecessary weight to come out yet.
Thanks
Neo Brothers