This morning's conditions were less than ideal...very damp, the surface was really greasy and slippery, not the most enjoyable first couple of outings.
There were a lot of proper racers there today, many of whom were racing tomorrow and using the trackday as an unofficial test day, setting their cars up, and in several cases throwing them into the kitty litter with rather too much frequency. Twice we were red flagged within 2 laps... We saw several cars go off or spin, usually on cold tyres I think. Schoolboy error...
FB3 was going very well though, and as the rain abated and the track started to dry out it was able to hold its own a bit better than earlier. Even against a brand new modified c. 380bhp Civic Type R... Most of the serious stuff was running wets or inters, and the Kumhos I have on the new rims are not exactly the best in the wet. Better than worn out Michelins on the other rims though!
Anyway, had a good final morning session, JTC and I had a bit of a play and Wessy scampered off into the distance despite a 100bhp or so disadvantage - he can really drive! No dramas with overheating, the fan switch working fine, although I did have a bit of coolant boiling over and the top hose was feeling pressurised...CHG on the way??
Came in for lunch, and by the time the circuit re-opened the sun was out and it was glorious - ideal conditions. Wessy pulled out of the garage, I went to follow but couldn't engage first. Strange I thought. Turned the engine off, put it in gar, started and we leaped forwards...the clutch had somehow managed to develop a fault while it was stationary in the garage??
Had a ponder, took advice - consensus guess was that maybe the clutch plates had stuck as a result of heat from the previous session. So I fired it up in gear with foot on clutch and slammed the brakes on to try to free it up. It was at least slipping enough to hold on the brakes but would creep forward as soon as I let off the brake. However there were strange noises coming from the OSF...bonnet up, had a look...drive belt was off. Further check showed that the water pump had seized solid. Game over, do not pass go, do not collect £200. I was a bit gutted tbh...
No idea what's going on with the clutch, but I've had the car recovered to Wessy's garage and he will look at it next week.
JTC had his own dramas later on, I'll leave it to him to share if he wishes. But he passed me while I waited in a nearby lay-by for recovery, so should have got home before me!
The afternoon wasn't a complete write off, I got to ride shotgun with Wessy and see how it's realy done. You know when you're sat next to a proper racer... By this time he had his car running on slicks so we had a great tussle with one of the Westfield/Caterham thingies.
Big thanks to Wes for being brave enough to then let me loose in his car for a few laps. It's amazing what a decent set of boots can do, the grip was phenomenal. And the brakes, really enjoyed myself, even if I did fluff a few lines at times.
Thanks also to everyone else who was around, don't know how many of them are on here, but it was good chatting to you all, JTC, Ade, Stu, etc.
Didn't take many pics, but the few I have are here...from the hotel car park first things onwards.
Soggy...
Wessy's car and FB3, Fiona's CTR behind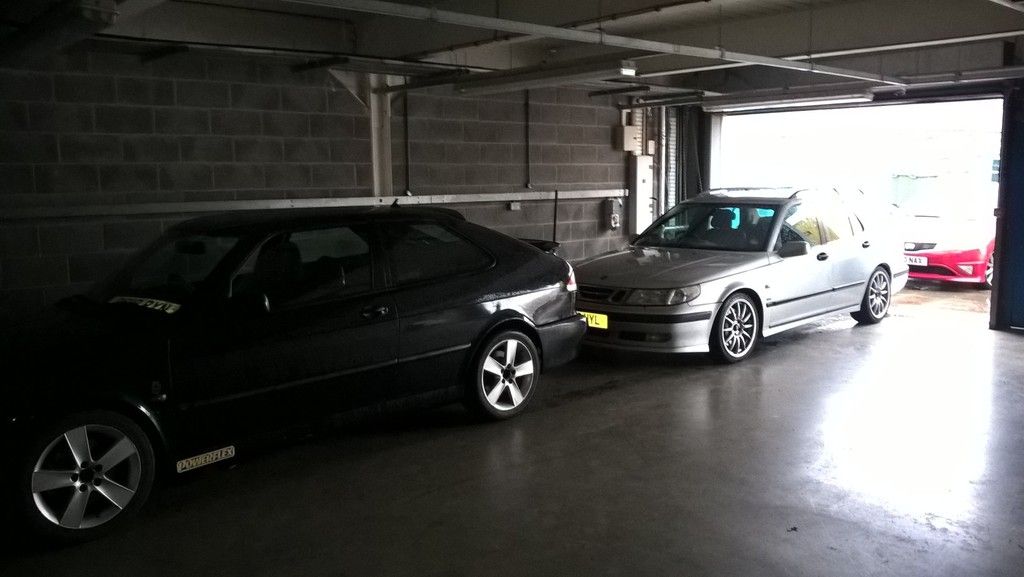 One of the early casualties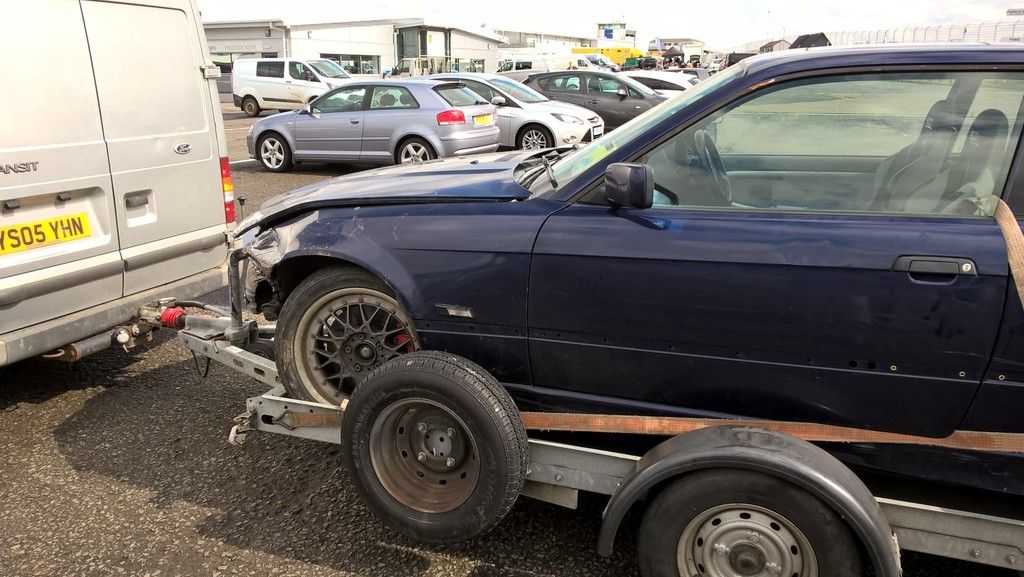 Guess what she wants for her birthday????
This gorgeous little Elite was really going well once it had dried up, it was less confident in the morning, understandably!