I've been looking at V4's once again as they seem to be the most readily available compared to Sonetts and Two Strokes but I wanted one in VERY good structural condition that had not been messed about with or restored (it's always a gamble isn't it, you never know how the restoration has been done unless it's been done by a known specialist!).
Nothing grabbed me until I went to see one that a friend had just heard about.
She is a family owned car owned by Aunt then Niece with complete service history, MOT's etc having only done 73,000 and always garaged from new. She is a very original/structurally sound motor and I am of course chuffed to bits.
I'm really going to enjoy getting her home to clean up the engine bay.
POW!
Opal Green, LOVE IT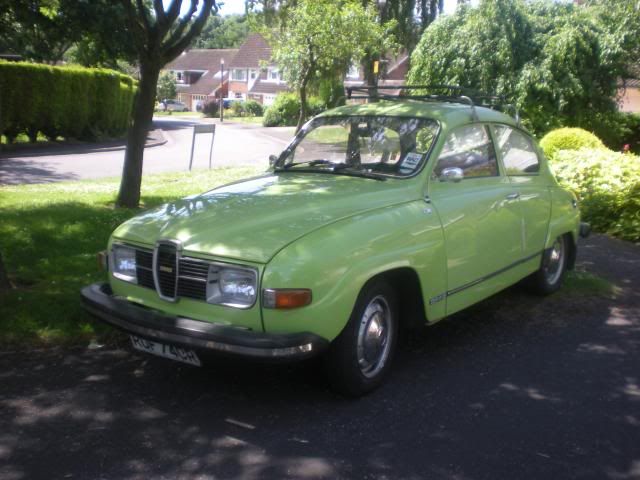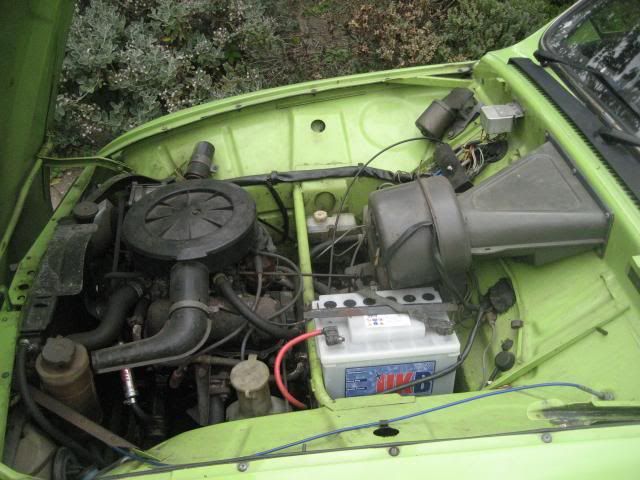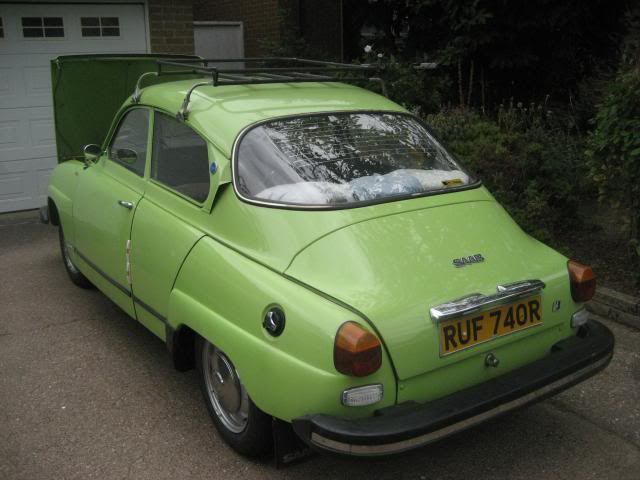 Rear wing had a small dent knocked out and resprayed after an angry "youth" hit it with his fist!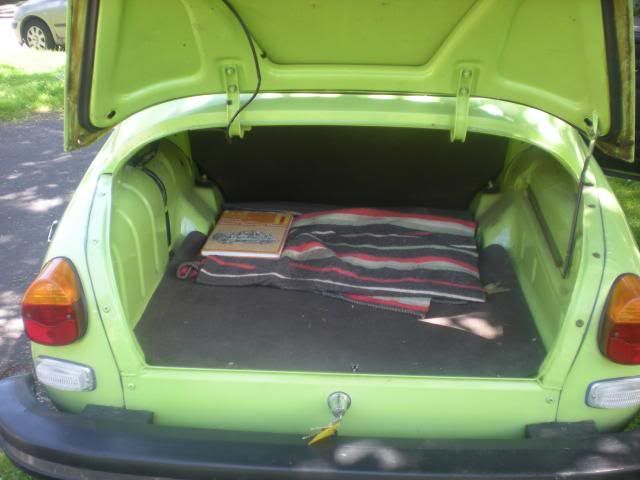 Never seen an original boot interior kept so well, hardly a scratch and the boot wood and mat are like new - looks like the ladies care for interiors better than us blokes. I've only ever had three 96 V4's with no sun damage to rear seat top and didn't think I would find another like that. Rear shock just showing signs of corrosion and two side panels have dings in them. Badges, light lenses, rear vent badges unblemished and not faded and the door window rubber strips have not shrunk with no cracks, the rear boot handle has no rust on the inner side which is rare. Carpets are as new as they have laways been covered. 'Ruffles' really is a nice example and one I am keeping to the grave
The front grill has a broken slat but I have a spare so will get that sprayed up to put on (fiddly masking job best done with sellotape but brings them up like new
)