X3 on those headlamps!
Anyways back to painting cars.
I think Rob is talking about the hub part of the brake discs rather than the vented part at the top, Ive tried painting those btw, & its a waste of time.
Being as your wheels look sooooooooooooooooooooooooooo posh, the hub part of the discs needs cleaning & painting or the rusty dirty water will stain the hub part of the wheel.
Wheels off, wire brush & sand the disc hubs, brush on some cheapo silver high temp paint & spray some clear lacquer over the silver paint before it goes off, you should end up with this.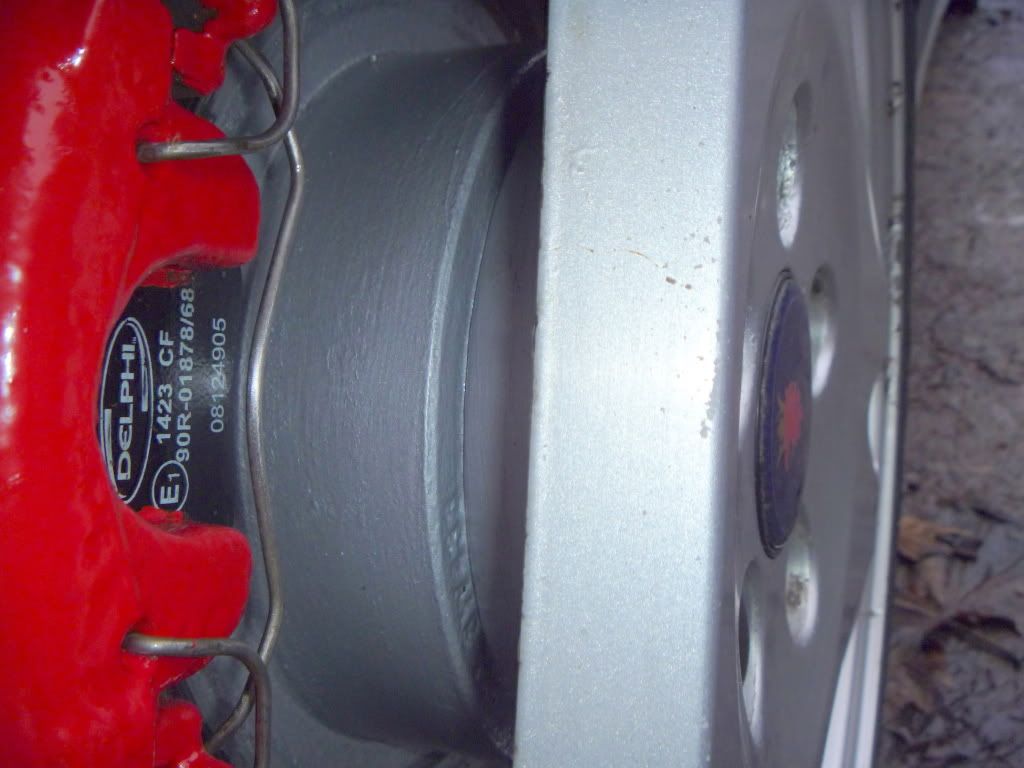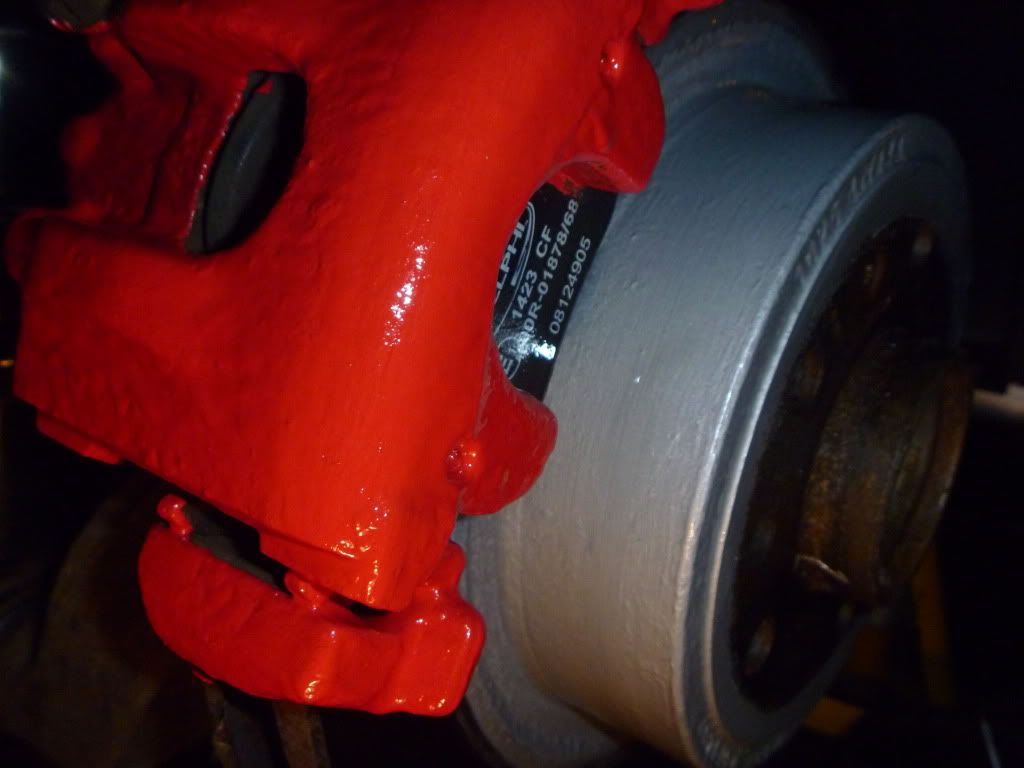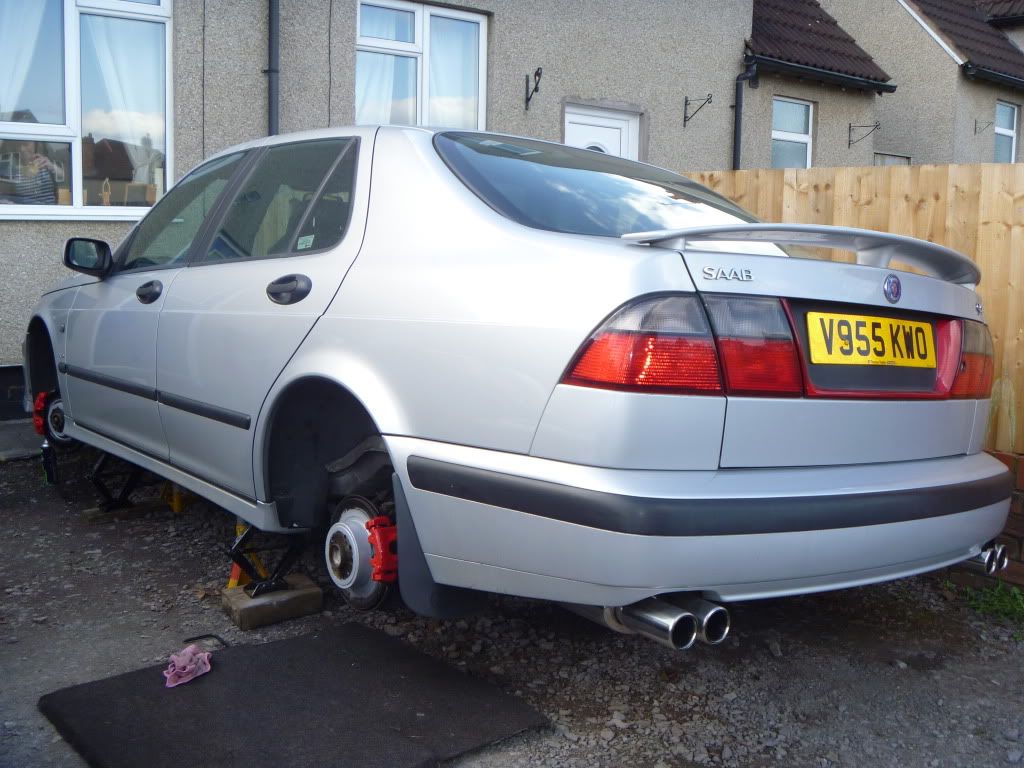 This will look nice & fresh against your nice clean wheels.
Have to say Leds, that car of yours is looking pretty darn gorgeous, top marks matey.