Bitter and Twisted wrote:
Johno - that pic shows the indicators no problem but you aint got your headlights glaring at the same time mate
OK, hows this then?
Winkers off.
Winkers on.
Winkers off.
Winkers on.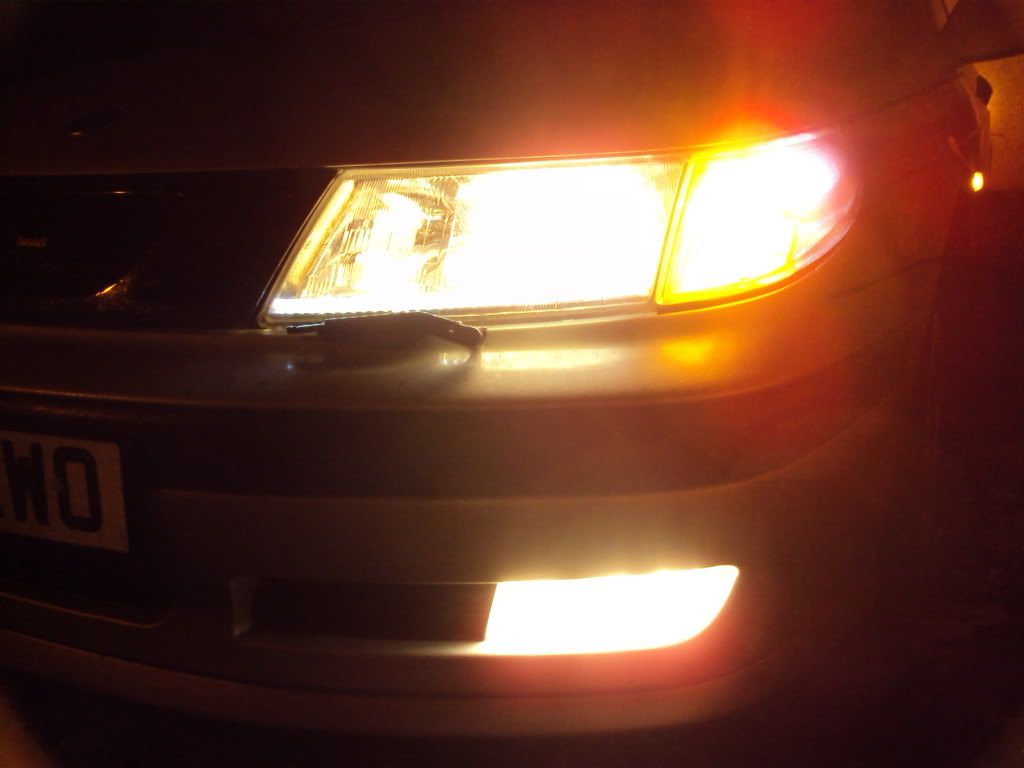 saabnford wrote:
And Johno, They're in the fog lights too now + an HID conversion.
Gotta stop spendin wonga on bulbs now. Need some 18" conti's for the front, bit slidey slidey, and a bit pricey!
Excellent work. Pics please, its your thread after all, I just jumped all over it!
As I usually do!