I had my previous 9-5 (2002 Aero) for two years, and during that time I brought the car from standard up to stage 3. Didn't think to keep a diary when I started it and then regretted it when I read other peoples' threads, especially after realising how much money I'd spend on mine!
Anyway that car went pop and I now find myself driving a much more economical and newer 9-5.
I originally wanted to spend up to £1,500 on a diesel 9-5 but got fed up of looking at the same cars on eBay / Autotrader over and over with nothing particularly taking my fancy.
I rang the guys at Malcolm Miles with some SAAB diesel-related questions, which they answered, but also told me that they had this car available. I originally wrote the idea off as being too expensive but then changed my mind and here we are!
I'd sort of decided I'd have it before actually going to view it, but went over last week to look in more detail. Didn't actually drive it before agreeing a deal. I was pleased to find it had full leather (heated fronts) and xenon lights, two things which I'd resigned myself to probably not getting on my next car.
As part of the sale, Andy and Jason did the following work to it:
-New dual-mass flywheel (old one was making a right racket)
-New rear brakes
-Cambelt and water pump
-Service
-MoT
-Investigate park assist failure
-Investigate one electric-fold mirror being slow to move
-Realign front bumper (they've improved it but it's not perfect. I will investigate at some point)
Collected it today. I have now driven 40 miles in it and I'm still getting used it to. It's strangely familiar in a lot of ways, but alien in others.
Got a "check coolant level" on the SID on the way home. I have since done so and it was low, perhaps something to do with this being the first decent run on the new water pump. At first I thought maybe the sensor in the tank was sticky.
I noticed on the drive home that the steering wheel didn't sit level and that the steering didn't seem to want to self-centre when coming out of a corner. Have since had the tracking done (albeit front only) and the car is much better to drive.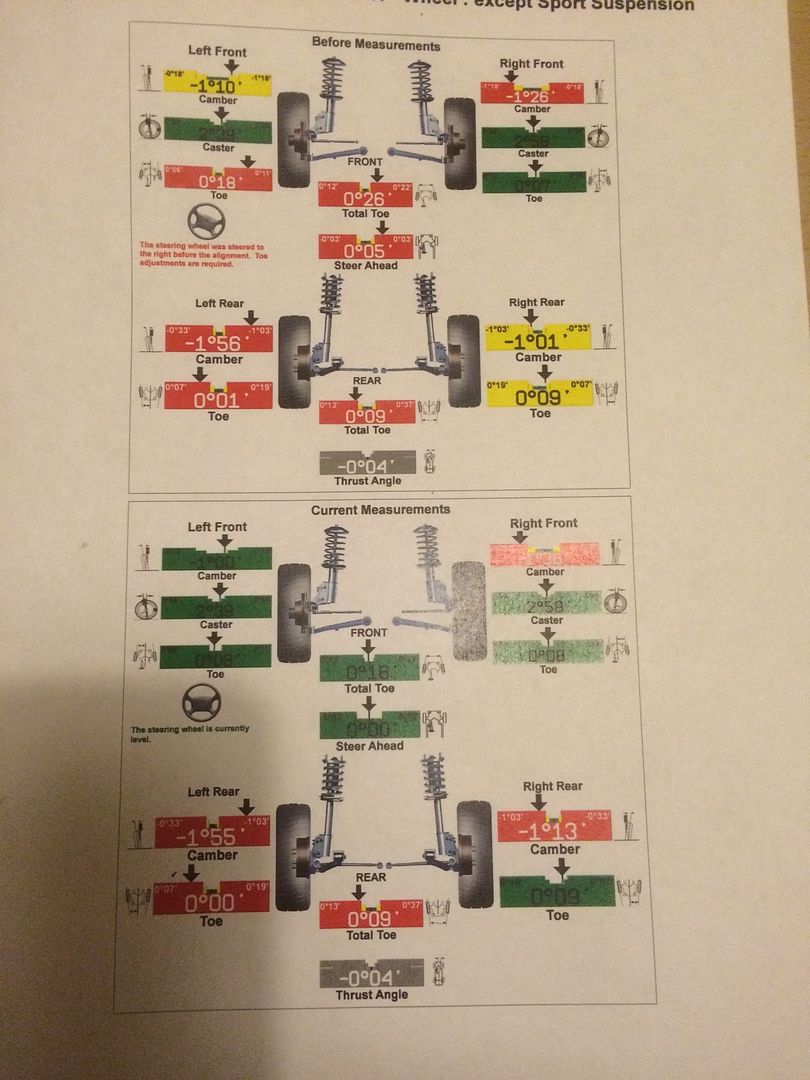 I've fitted two screw covers to the two front door handles. I sell these on eBay and they tend to get snapped up, but luckily I had two left: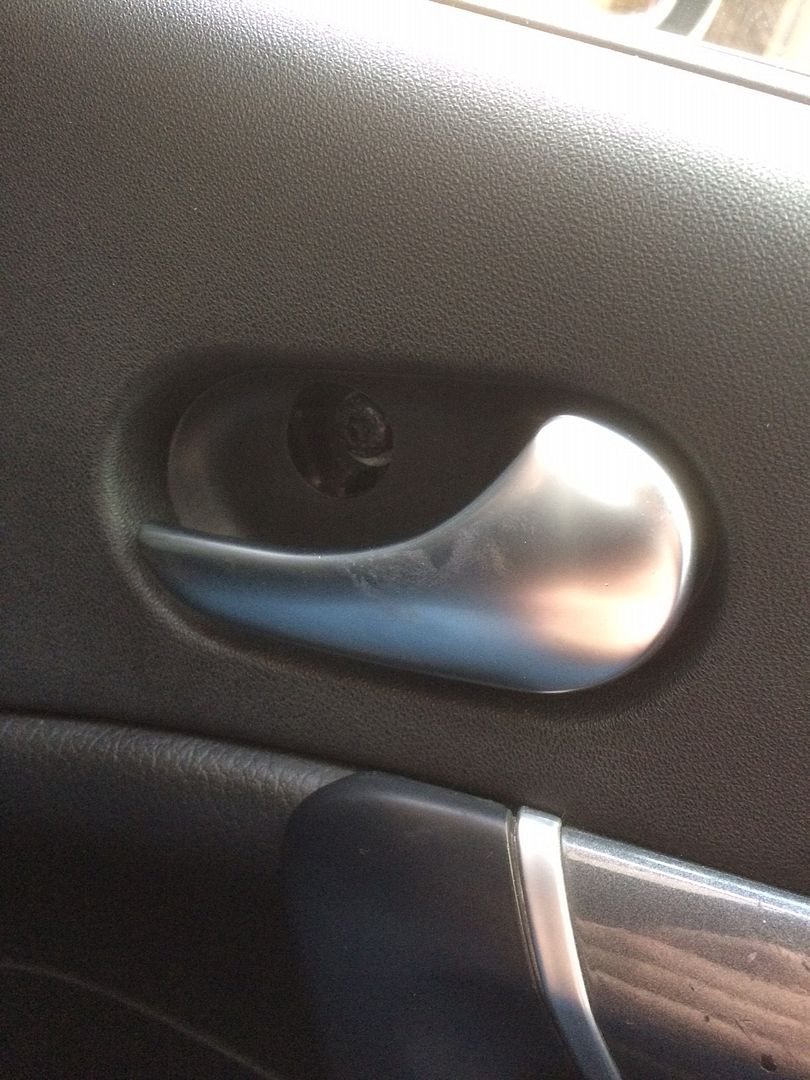 I've also fitted a centre head restraint, a quick 5-minute job. Got two spares if anyone is interested.
Before: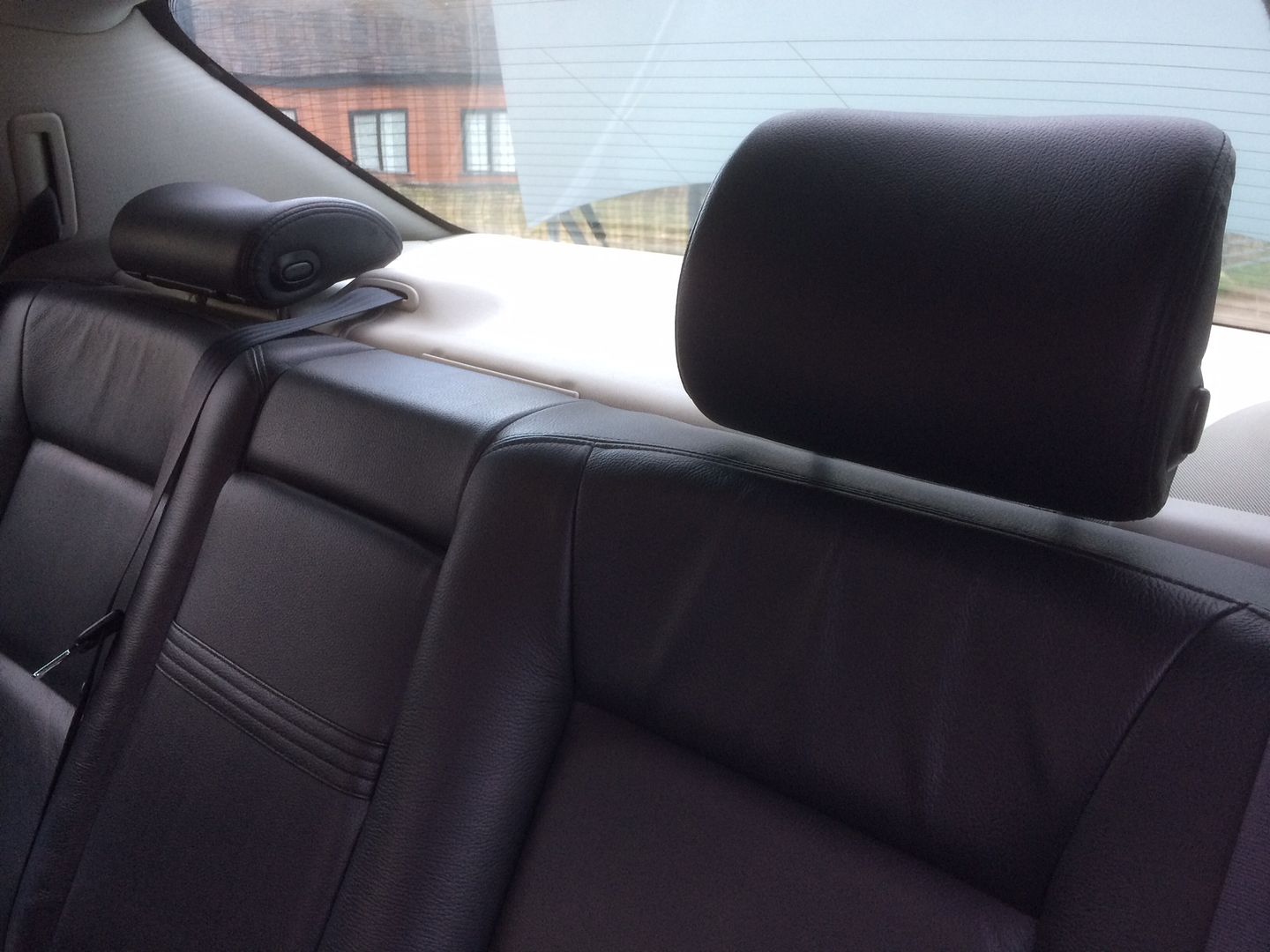 Plastic cover where centre head restraint is mounted: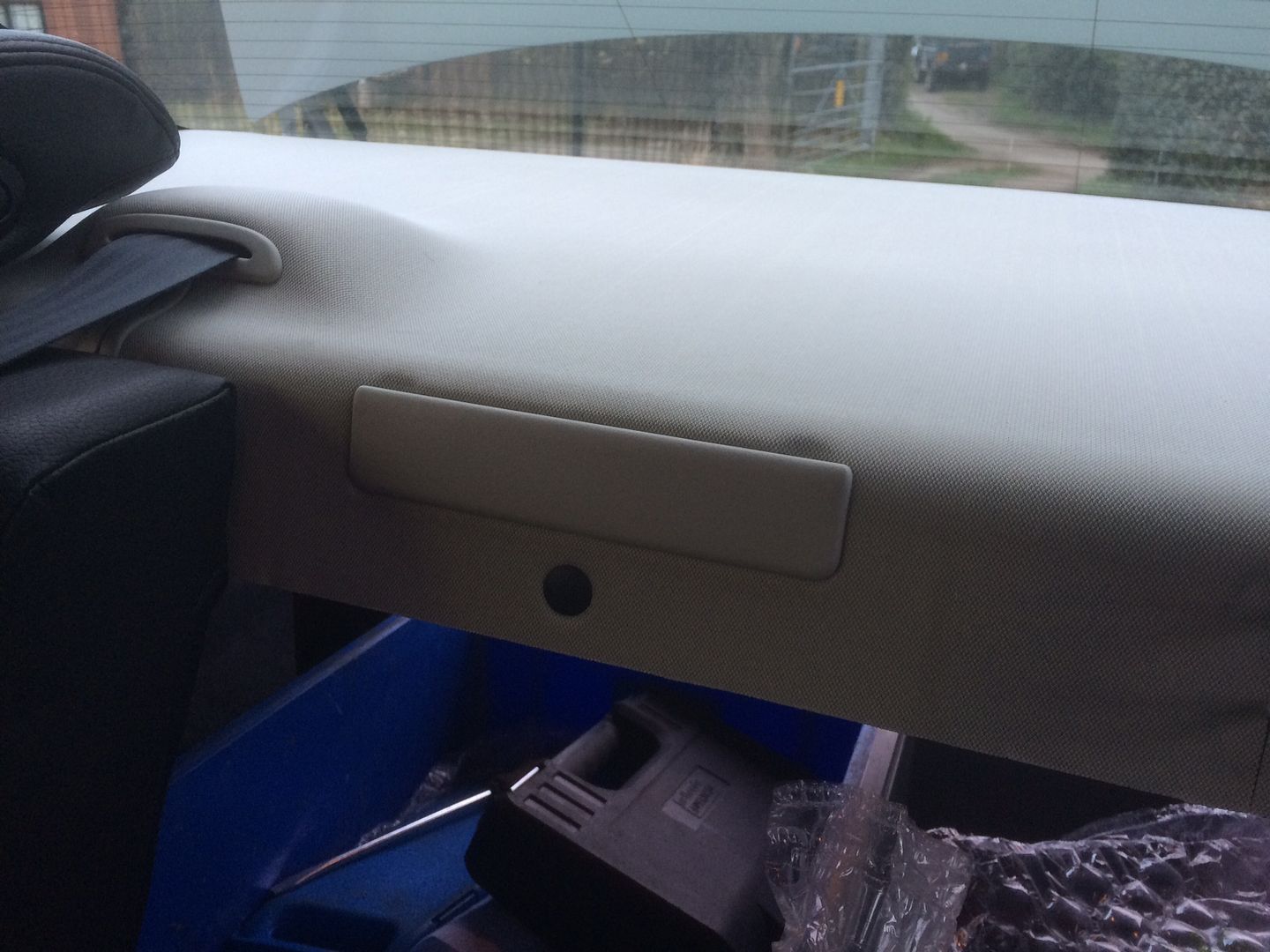 After (prefer down if not in use as it can obstruct vision otherwise):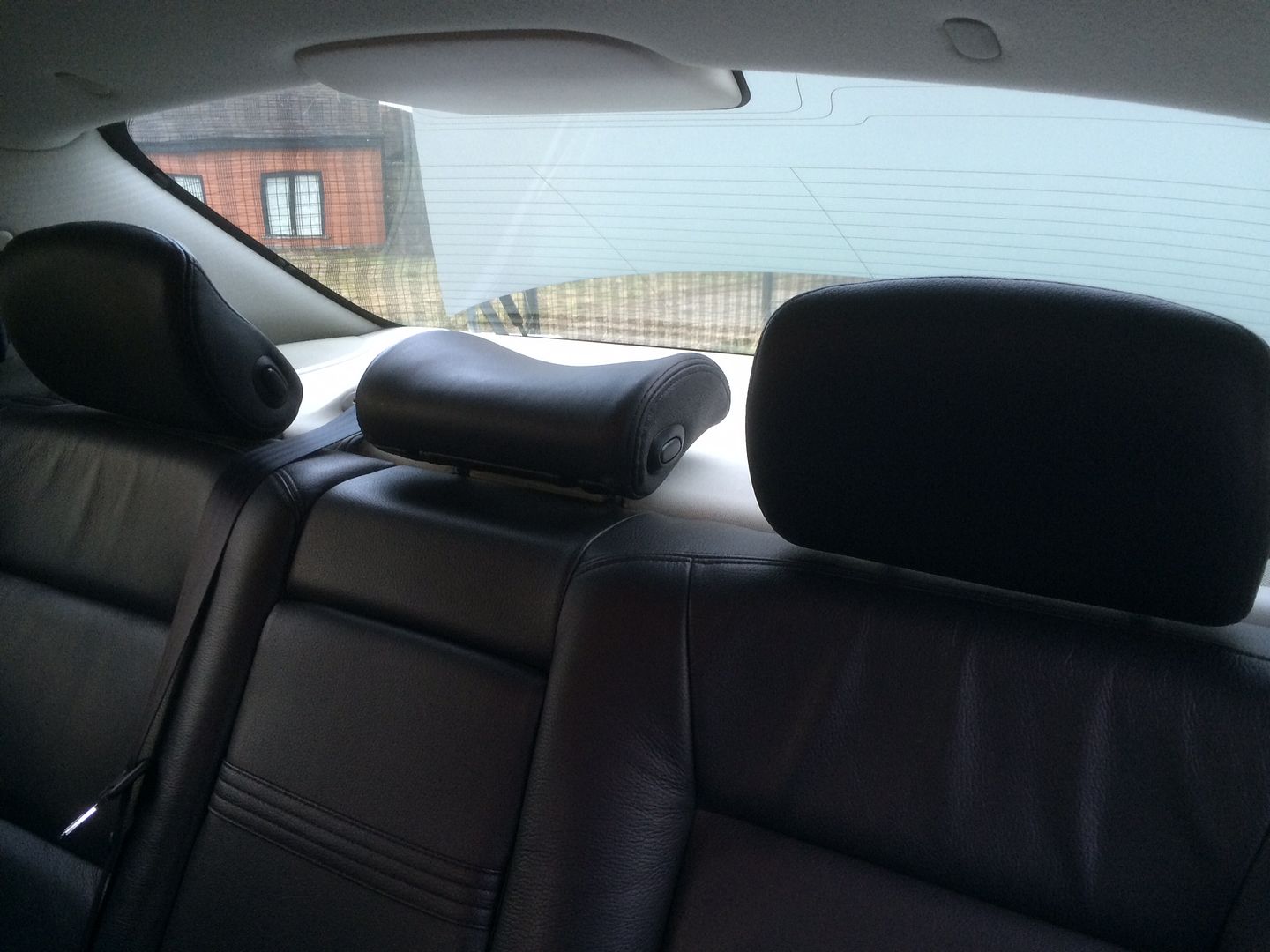 Other points to note at this stage:
Ash tray doesn't stay in. I've got spares somewhere to rectify this.
Indicator stalk is wobbly as anything - I've got spares assuming pre Dame Edna will fit. I suspect it'll be a straight swap.
Driver's mirror (auto-dimming) is discoloured. I understand this to be a common fault: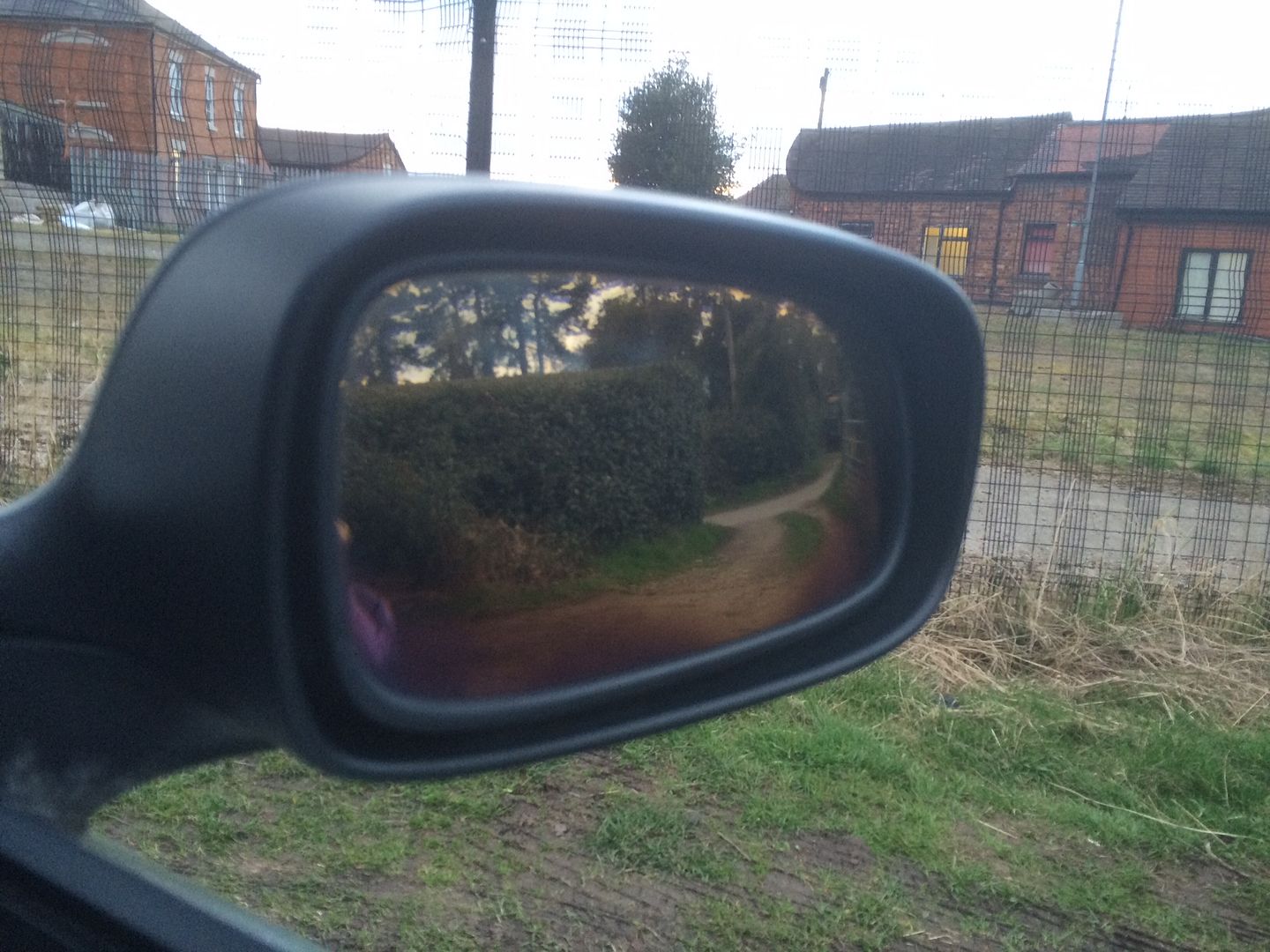 I need to give the guys at MM a working parking sensor for them to fit and get rid of this message:
And finally a gratuitous shot of my current stock of spare parts. Makes it a lot easier having a few bits and bobs laying around!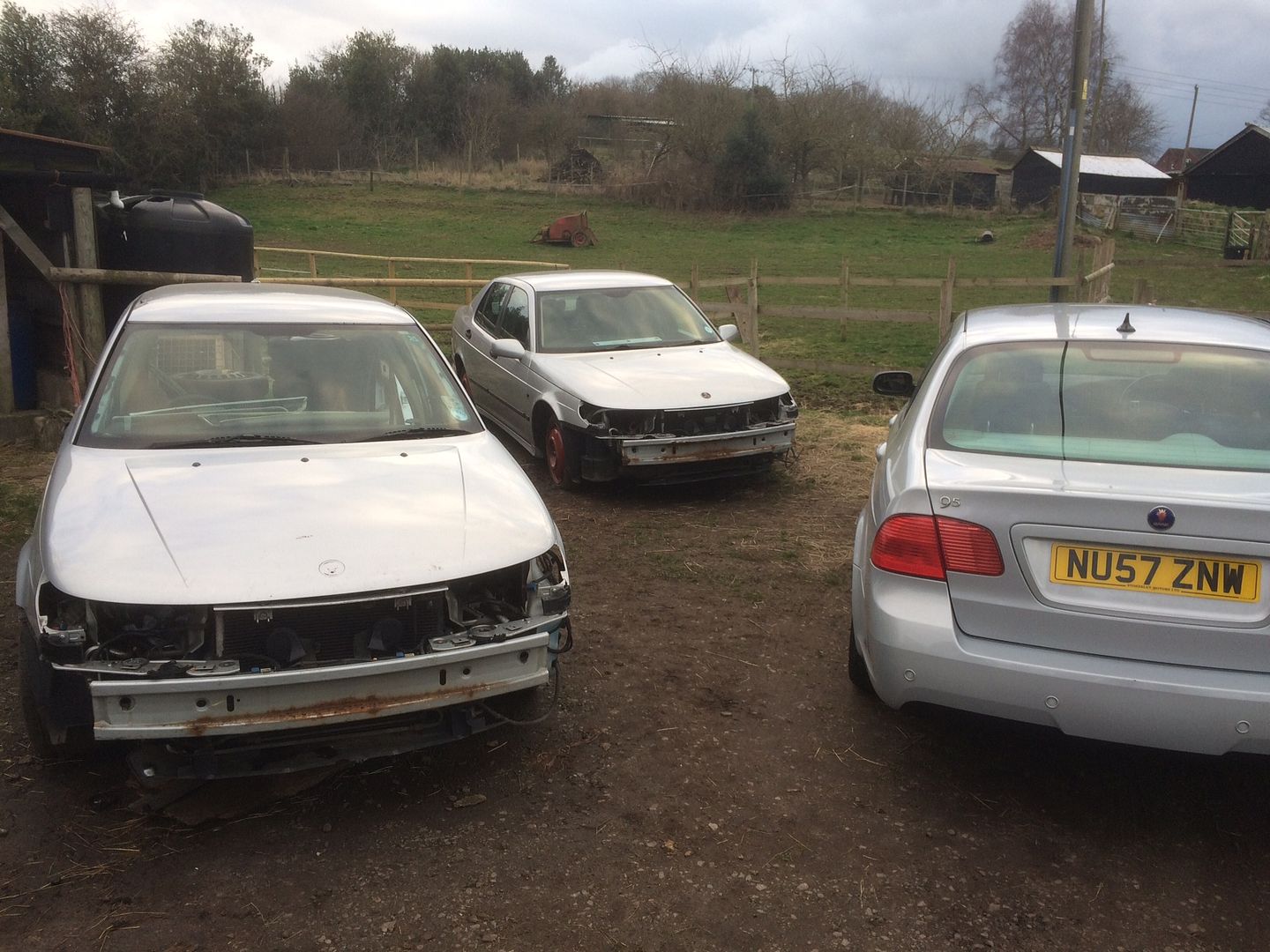 More updates to follow, no doubt!