We are pleased to confirm that the new addition to the Neo Brothers race pack, the 96ss took its first track 'steps' yesterday at the Bedford Autodrome under the watchful eye of its older protective brother the 93 hatch.
It is very quick especially at top end. The power output really comes into its own after 4000 rpm which meant that on the straight, it clocked up 130 mph at 6700 rpm (the 93 hatch could only achieve 115 mph). However, cars were noise restricted to 87.5db (drive by) which meant that we could not go anywhere its red line of 8500 rpm. In any event, the 96ss run out of straight track!
It performed exceptionally well. Except for some tweaking and slight modifications, the only negative was at the end of the day when Andy got bored with following the 93 hatch and pushed the 96ss towards 7000 rpm which meant it sailed past the 93 but was immediately rewarded with a black flag for breaking the sound limit. End of session for the 96ss but it was no walk of shame into the pits! Looking forward to its next outing at Cadwell at the SOC GB National.
A few pictures will be posted with a full report to follow.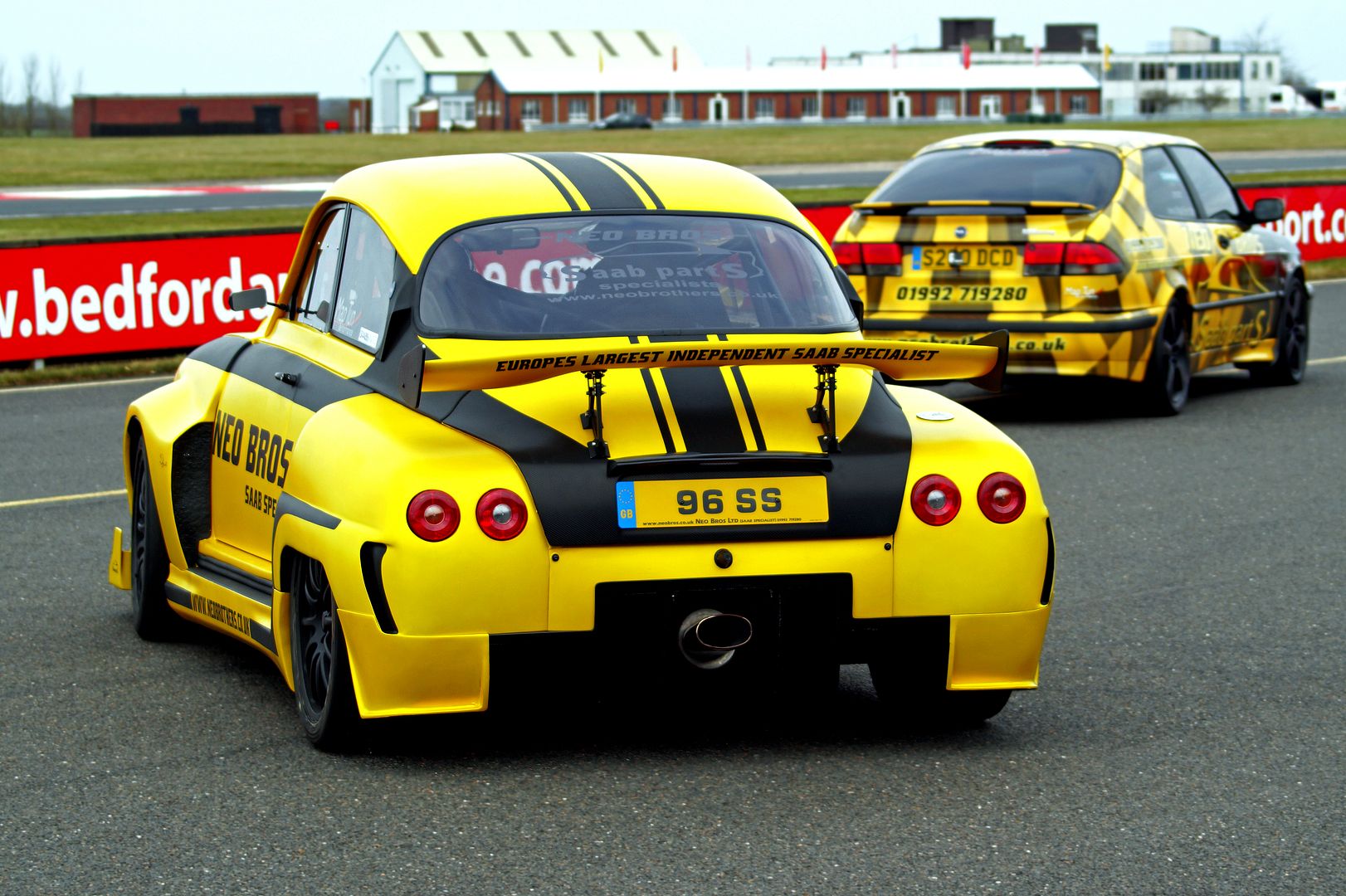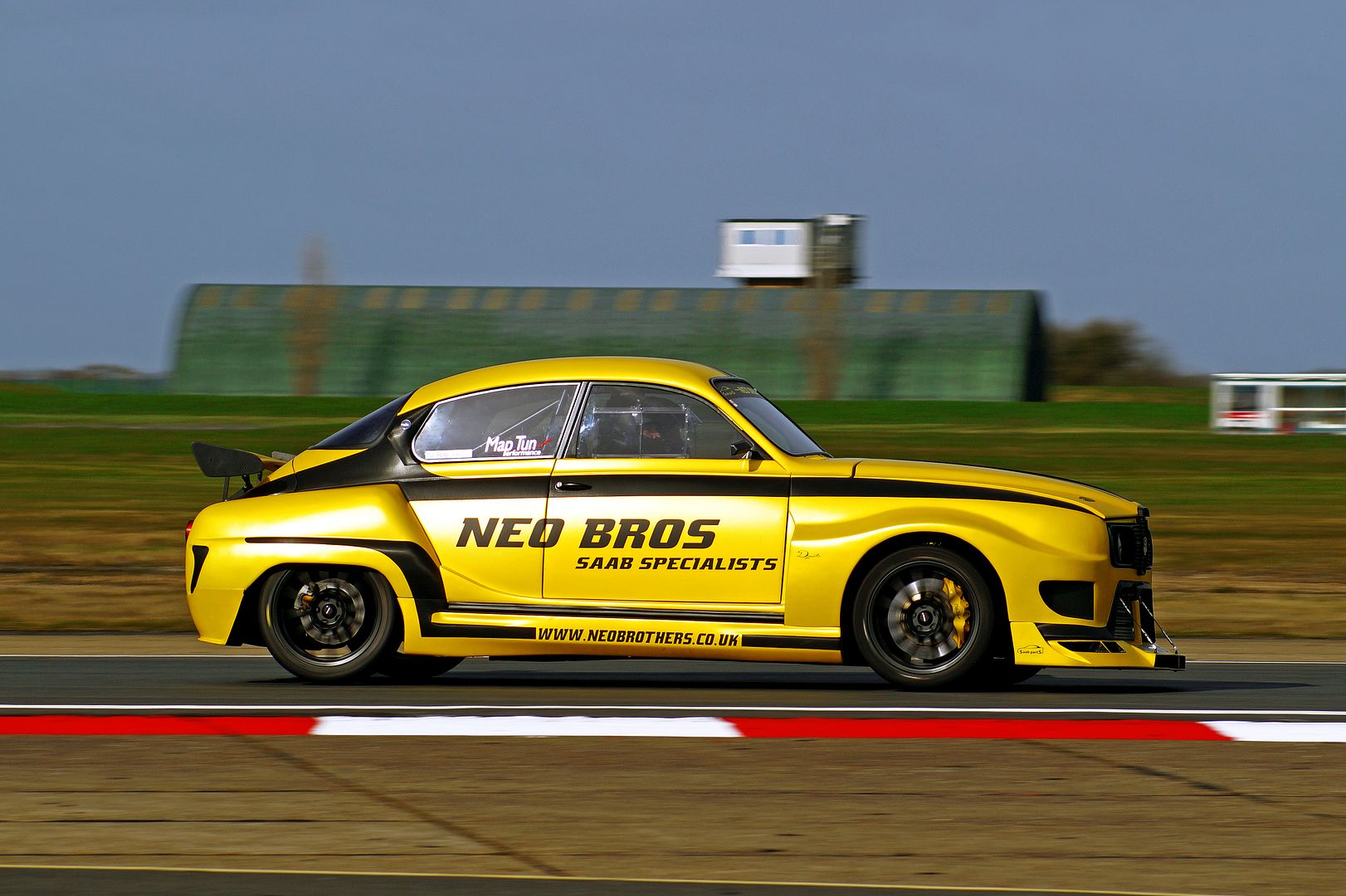 Neo Brothers