meatfeast wrote:
So finally down to Neo's to collect my Turbo - had a great day out as always with Ade and Os and thanks of course to Nick, Andy, Demos, Nicholas, Elysha and everyone else at Neo's for making us feel so welcome - its always a great laugh!
So here it is - I wasn't sure how it compared to my TD04 - until I put them next to each other - see if you can spot the difference? - I tried - but I just can't see it myself!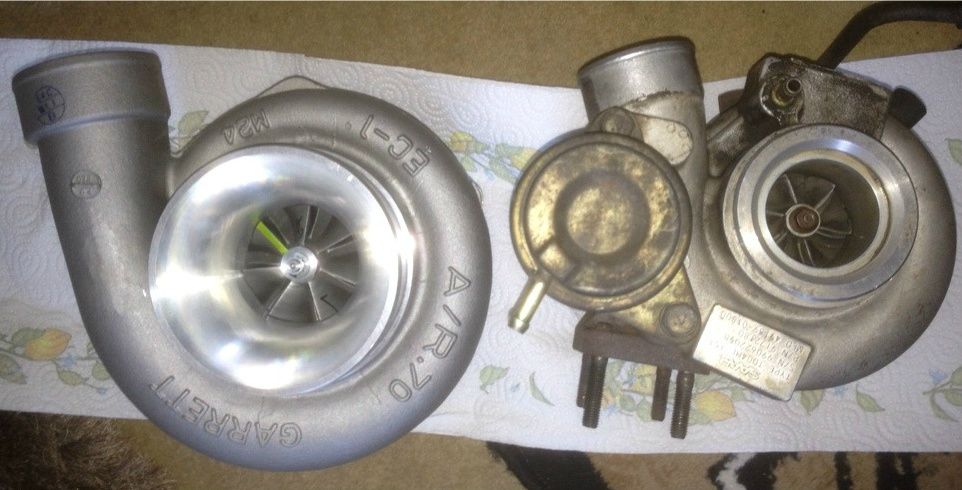 One things for sure - we're gonna have some fun fitting it!
Oh shugar, i'm gonna have my work cut out here aren't i?
I'd resisted the urge so far to read this thread 'cos i knew it would give me heart failure.
Note to self: must work on a remote mapping adapter so i don't have to be in the same car as this thing.