UPDATE...
Following the Saab Festival in Sweden, the car was left on display at the Saab Museum in Trollhattan for two weeks. It was then transported to Maptun for them to finalise their extended performance tuning works. We shortly expect to receive the initial performance statistics once the 96ss is put on dyno. Maptun are confident that the performance figures will be awesome!
For the techies amongst our followers, Maptun have been grappling with the 100mm air mass meter and the bigger injectors. To our knowledge, this has never been done before on a T8 engine. Maptun are working on the recalibration of the air fuel ratios (AFR) in order to accommodate the larger kit and then design specific software to accommodate this.
In addition, unique bespoke shims for the valve lifters have had to be made so as to hold the valves open longer thereby allowing even more petrol/air to go into the combustion chamber with the resultant effect that that the engine will rev higher.
All of us at Neo Brothers are having to be patient and allow Maptun to do their work – cutting edge stuff cannot be rushed. We will keep you informed!!
When Maptun finish, the 96ss will be transported back to the Saab Museum and will remain there on display for two weeks. After that, we will collect it and return it to our premises so as to prepare it for its UK unveiling at the International Saab Clubs Meeting 2013 which will take place at Wicksteed Park, Kettering on 2nd - 4th August 2013. For the event, we have had made some special commemorative Neo Brothers T shirts with the 96ss printed on the back: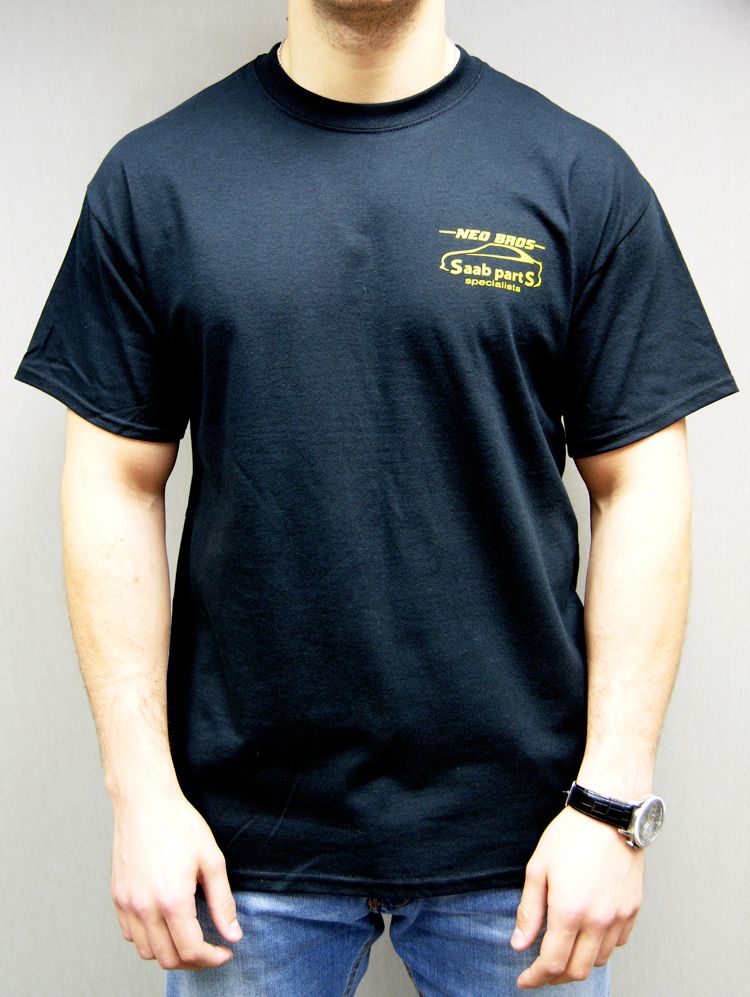 Neo Brothers