In March 2010 I upgraded the ICE to a full Alpine set up, Double Din head unit, power amp, Component speakers and an Active boot mounted Sub-Woofer.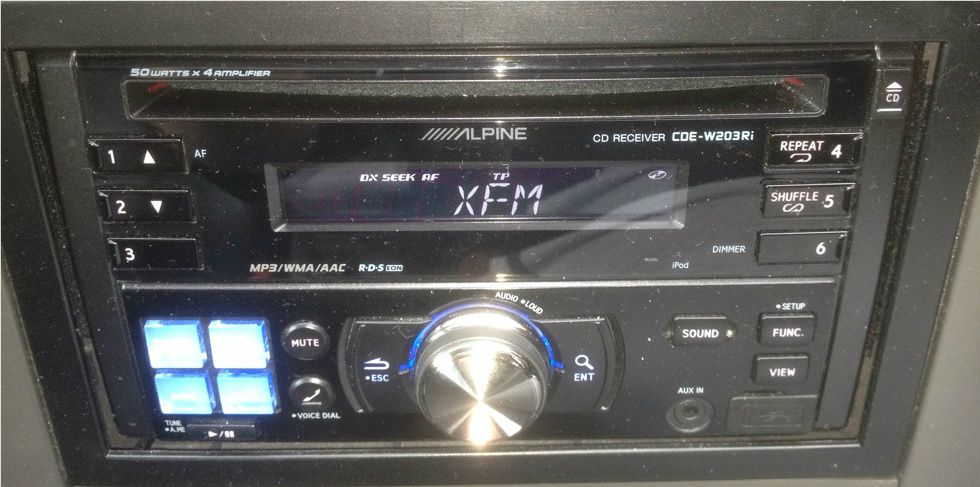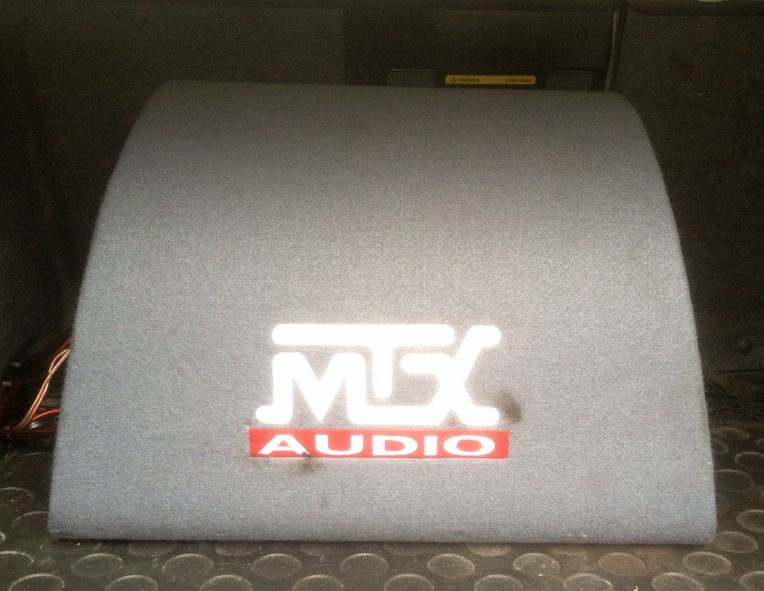 In the Summer of 2010 I was looking on eBay and found that there was JT 3" Downpipe for sale, the guy was local to me (2 miles!) and so I bid on it! - best bit was that I didn't really know why! A pal of mine had told me in the past that the cars respond well to 3" DP's so I thought 'Why Not' and bought the DP, which then sat in my garage for 8 months because I wasn't sure what to do with it, as I couldn't afford the rest of the 3" system!
So after having the car for just over a year I had already registered on UKS and was reading through various posts regarding mods for Tuning and Handling and in early Feb 2011 I came across a Maptun Stage 1 ECU on eBay - as I didn't know anyone on the Forum back then, I decided to buy it. Didn't cost a great deal so when it arrived I duly popped down to my local Saab Specialist who bolted it on for me. My drive home that day was something of a revelation to say the least - and that was it! - I was Hooked!
In early March 2011 my Slave Cylinder packed up so the car was sent on a Low Loader to the garage to be fixed!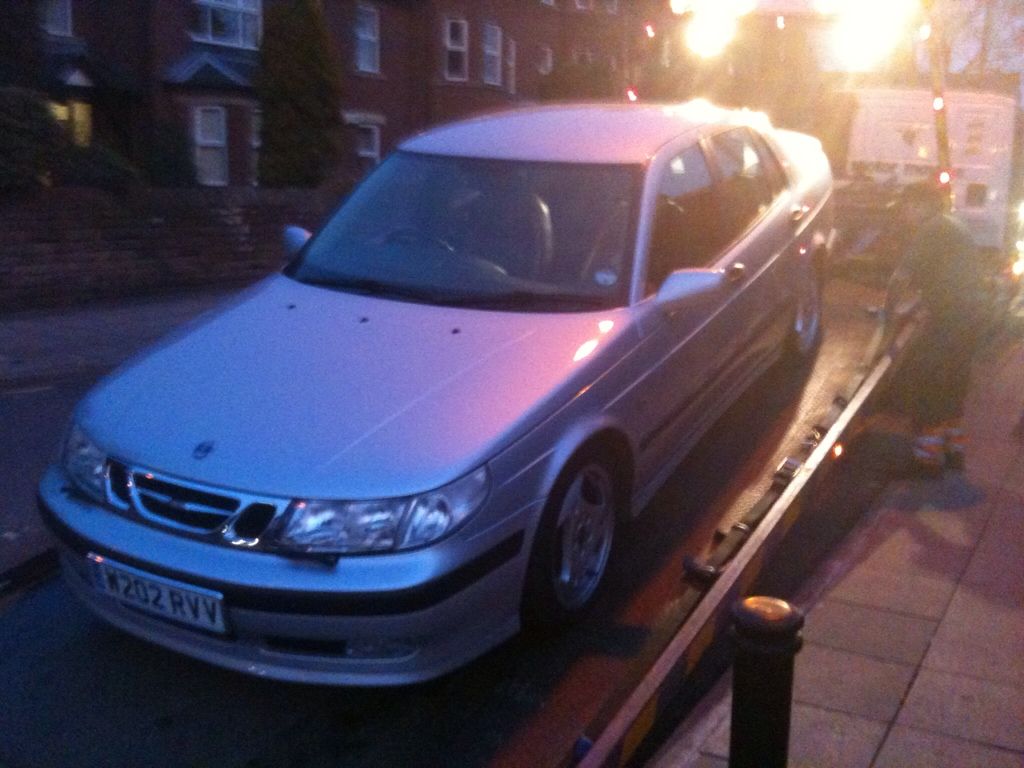 After having the car repaired and being back on the road - 2 weeks later I was having some fun on the M56 and I managed to mis-gear the car putting into 3rd gear instead of 5th at high speed
I managed to clatter the Valves with my Pistons and off the car went to assess the damage and to be repaired.
So back on the Low Loader we go! - The diagnosis was to replace the Cylinder Head due to the Valve damage, but thankfully although they were marked, my pistons passed inspection and were fine!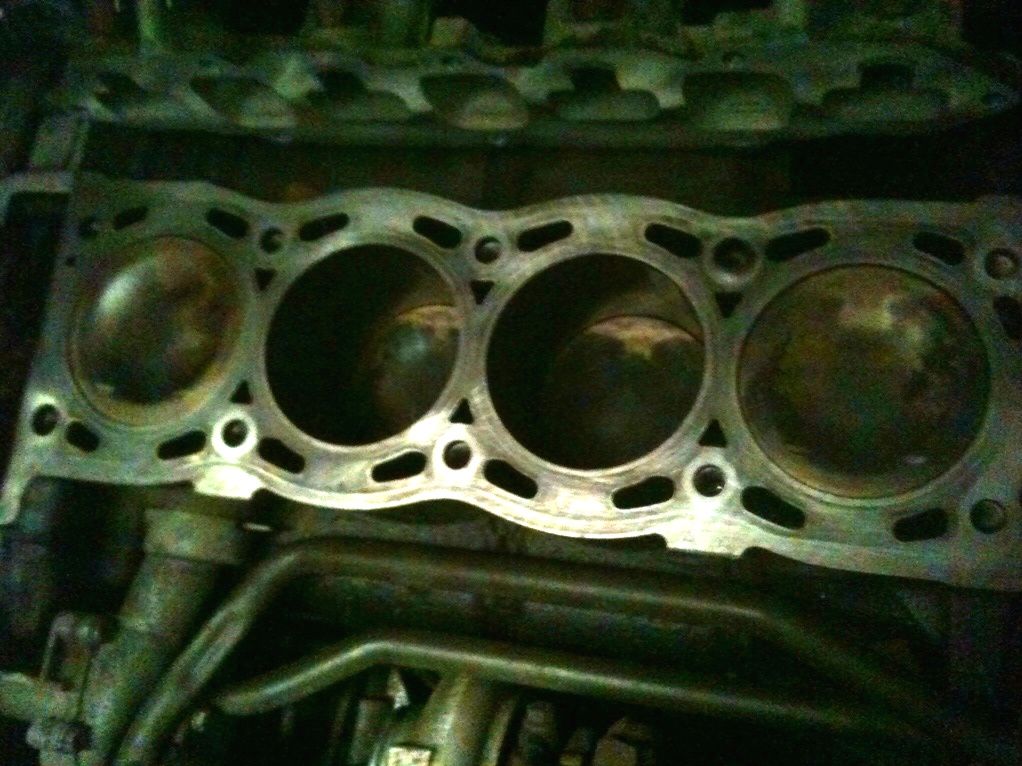 It was during this phase that I got know Karl (Noobtune) and Johno, who very kindly offered to come up to my house and fit a Cylinder head that Johno had spare! - I couldn't believe the kindness shown! In the end, because I was worried about any Piston damage, I opted to have the work done at my local Saab garage, just because I didn't want to take a chance that we replace the Head and then one or more of the Pistons decided to let go.
I got the car back after considerable expense and 2 days later decided to fit the JT Downpipe as I wanted to explore the tuning potential of my car.