The car has been off the road this winter as usual to keep it away from the salt etc, I had planned to do more work on it but life and time had other ideas, i did however manage to carry out a job i have been wanting to do for sometime, fit a fully refurbished rear axle. Dave Vivyan (DeeVee) let me have the axle from his '85 900 turbo to refurbish, it was in good condition. So i stripped it down, removed the old bushes and wheel bearings and took it to be blasted and powder coated in gloss black. The bushes have been replaced with poly bushes, the side link arms on my original axle were very worn and the spring links were also quite rusty, despite the amount of waxoyl the previous owner lavished on them, but all things considered for an axle fitted in 1982 it wasn't bad and certainly not an MOT failure for many years to come.
Because i have a bottomless pit of money i also renewed the brake calipers and brake lines, calipers were exchange units from my excellent local motor factor and i made the copper brake lines myself, the rubber flexi pipes, although in good condition, will be replaced with HEL flexi pipes.
The springs and shocks are only a few years old and in excellent condition, so the will go back on, the springs have had new rubber buffer seats fitted top and bottom.
Considering how well the car handled with the old axle and tired bushes, i am expecting a good improvement.
A rear ARB from a 900 has been refitted also, apart from springs and shocks this is the best and easiest part to put on your 99 to improve its handling.
The old tired axle.
Rusty spring link.
Original paint on link arm under 1/4'' waxoyl.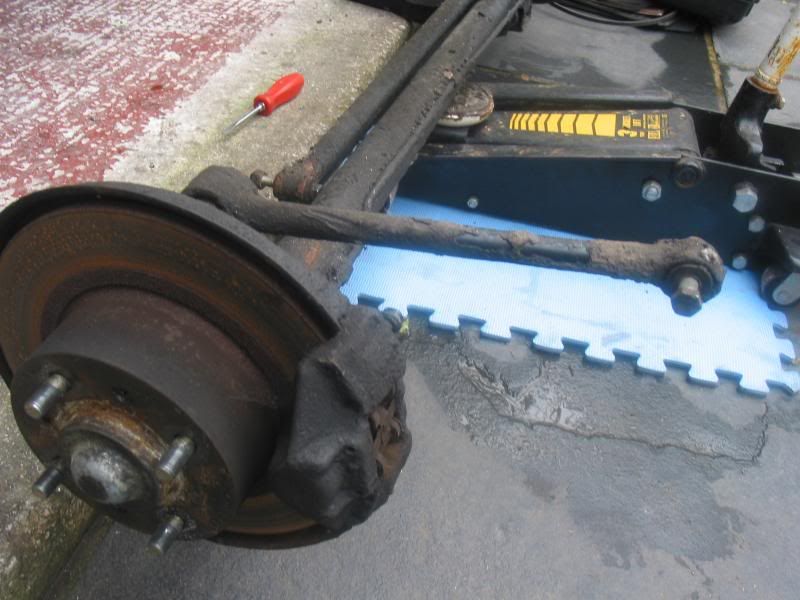 New axle.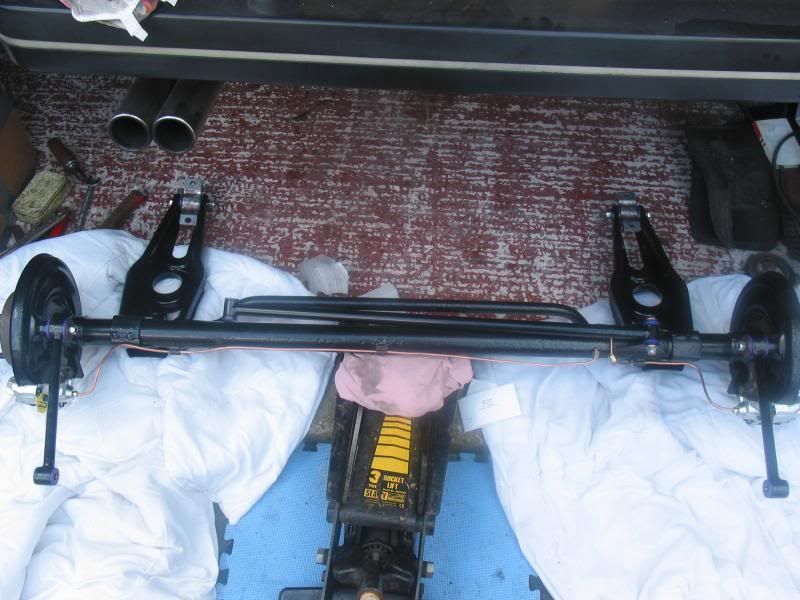 New bushes, brake calipers and pipes.