Hi folks,
These were fitted to my car when I bought it but they're not really my cup of tea so have fitted soem17" back on the car.
They are from the newest generation 9-5 so are 5x 120 fitment. I will also include the adapters that allow you to fit to the older 9-5 and 9-3 5x110 fitment.
They are in overall good co dition with a couple of small scrapes here and there. They appear to have been refurbed fairly recently.
Come with budget tyres (Arrowspeed N1000 and Kenda Kaiser) with good tread.
Located in York.
£350.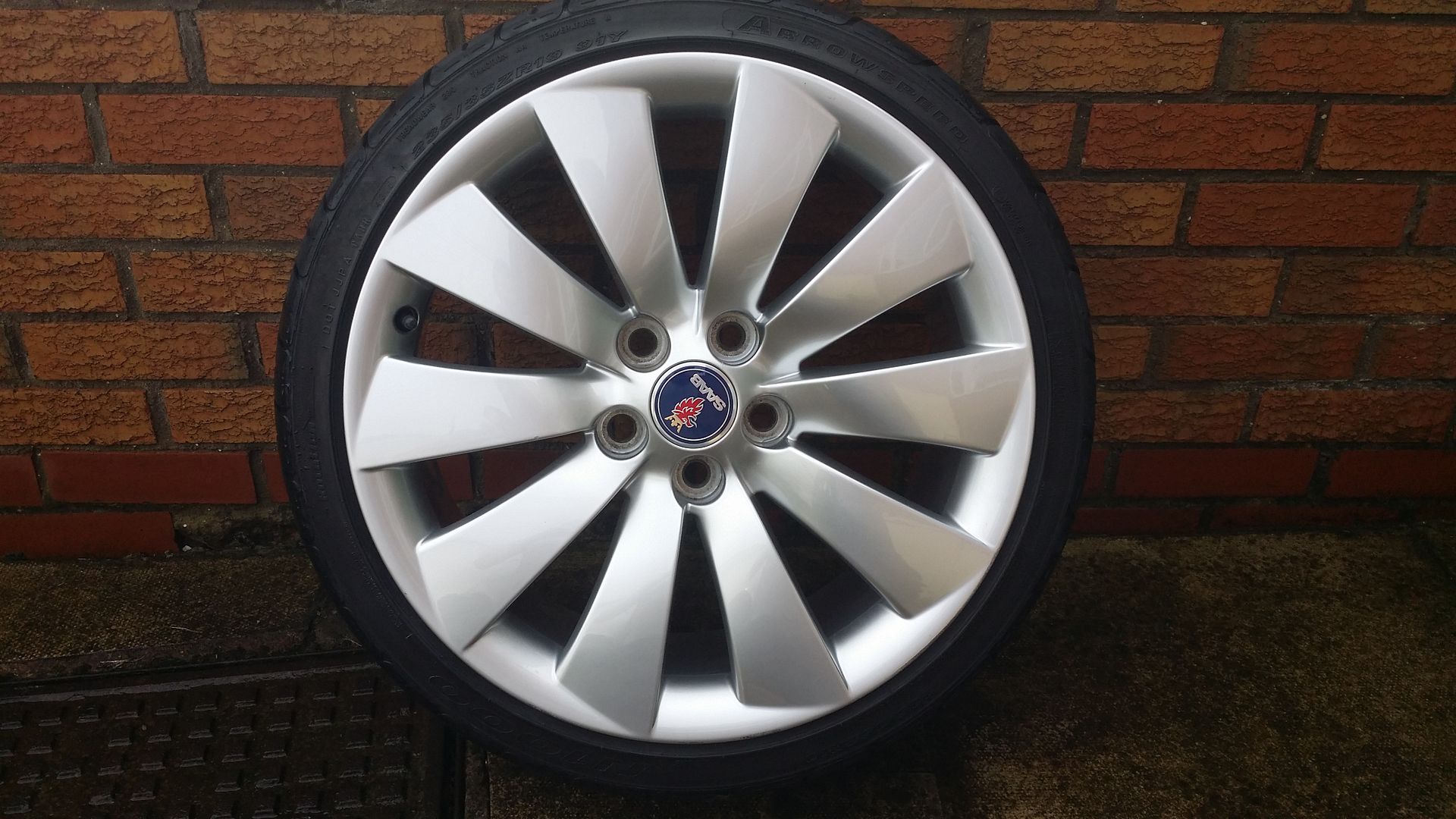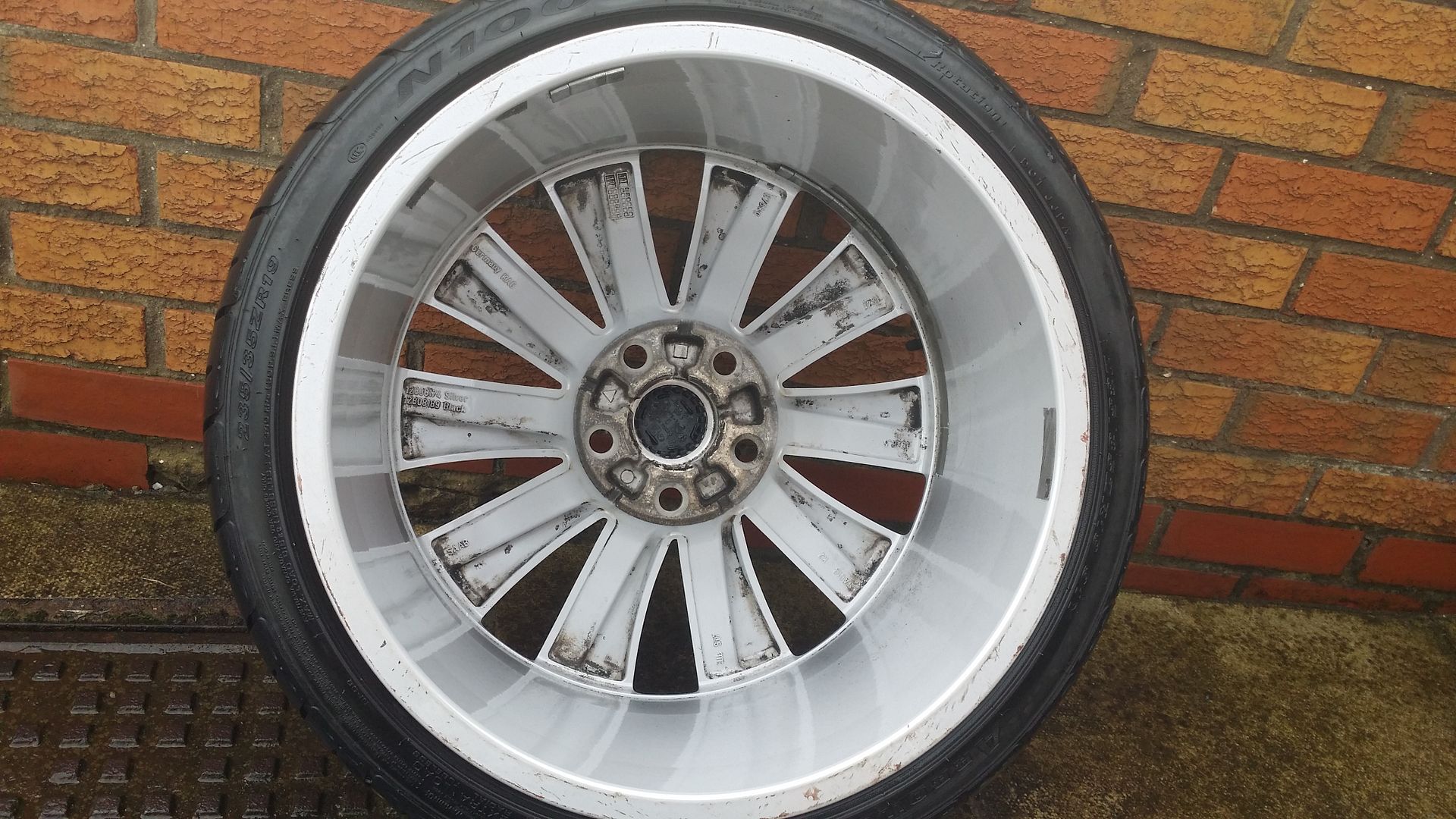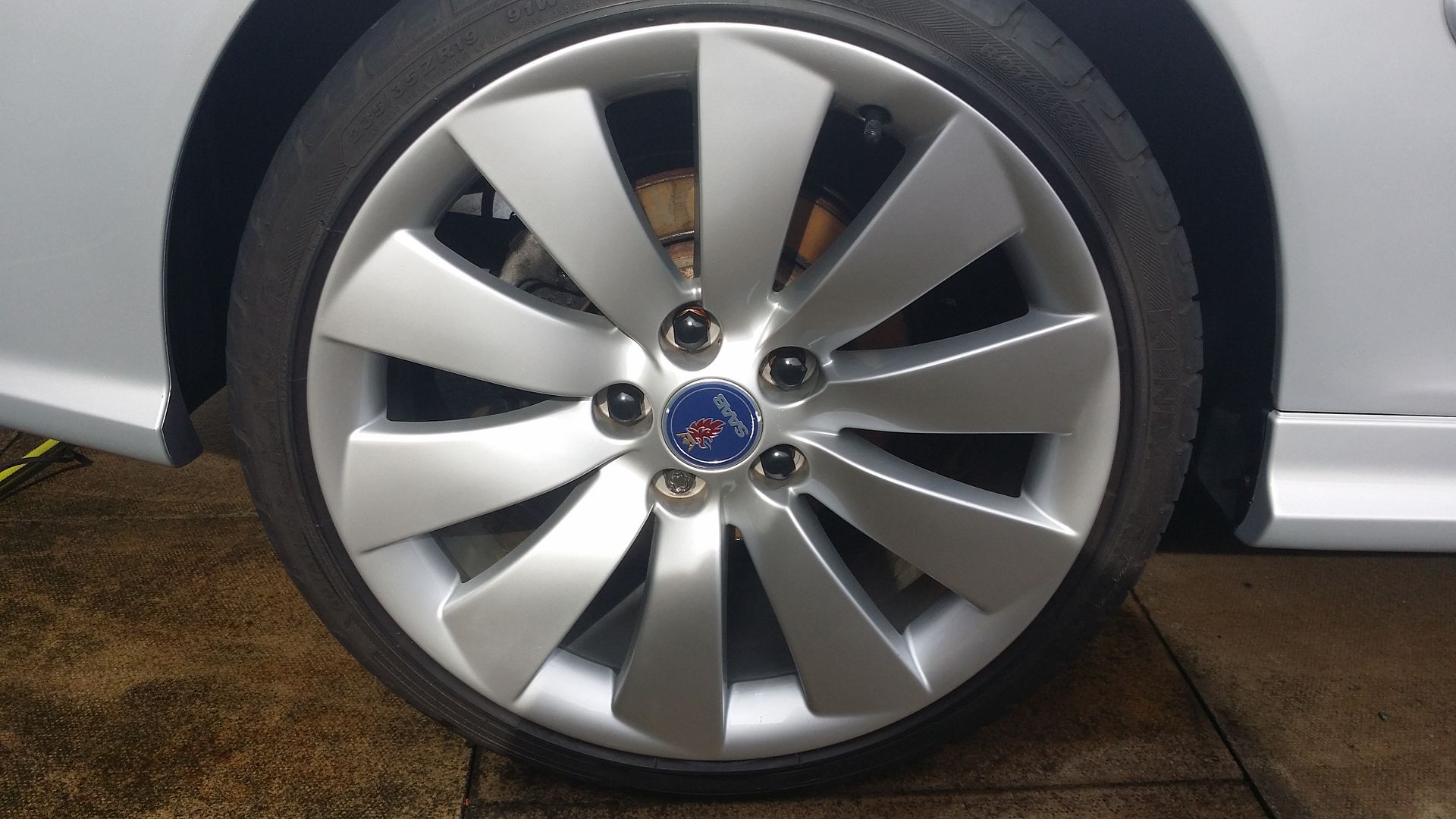 And what they looked like on my cabriolet: