Have done a little bit of work on me dash.
After two coats of clear lacquer, showing the radio plinth to tilt it forward so I can see the display.
Brackets to stop the bottom bits snapping off,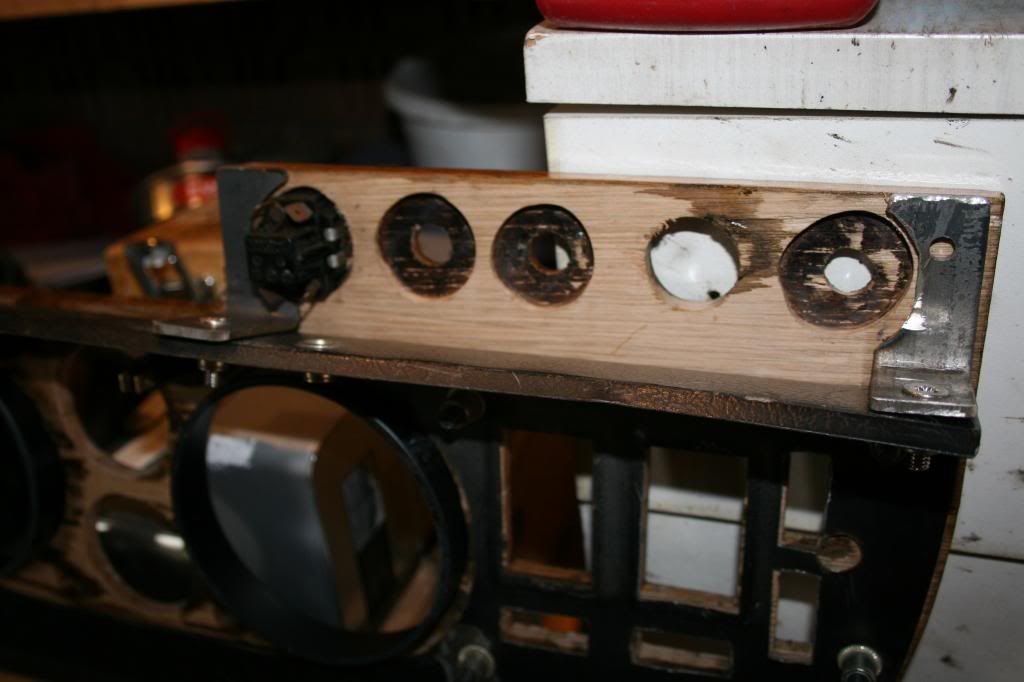 Cold air vent bracket, bent to fit vent below dash,
Fits like this,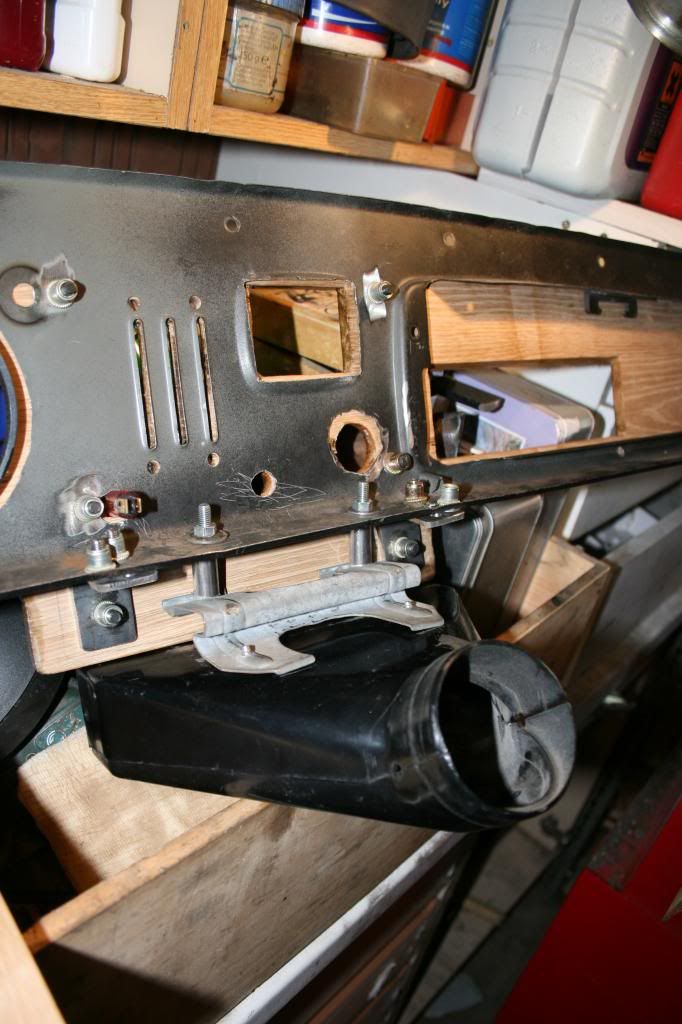 Looks like this,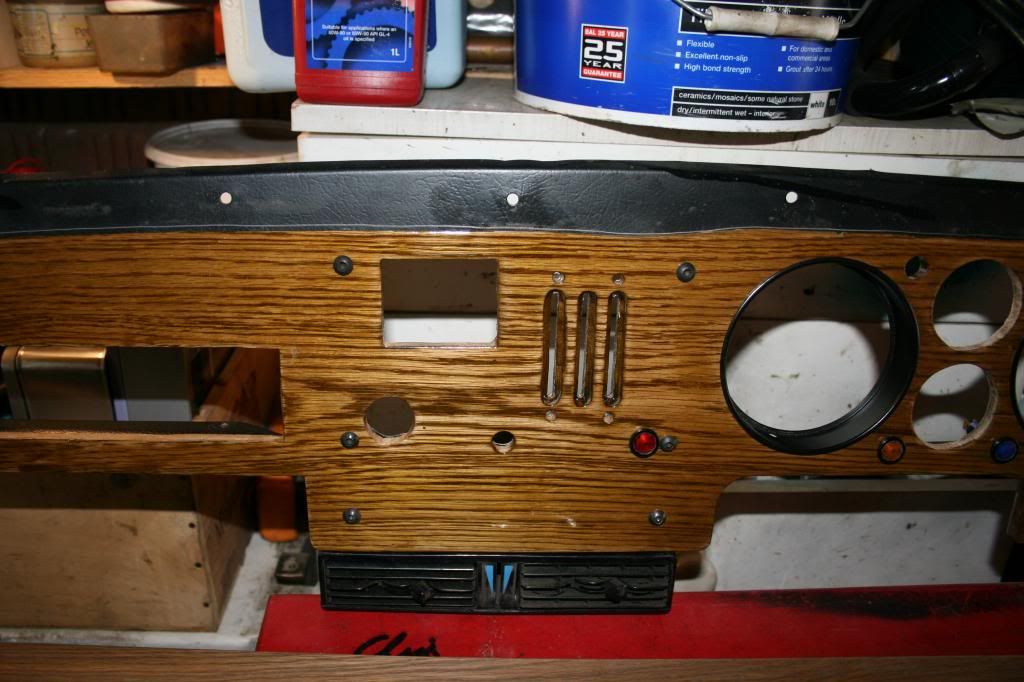 I know its not central!!!!!
, but that might get a wooden surround as well
.
Chris