Okay, here goes, how to install some rear shelf speakers!
Step 1: Fold the rear seats flat, and undo the single torx screw holding each headrest in place: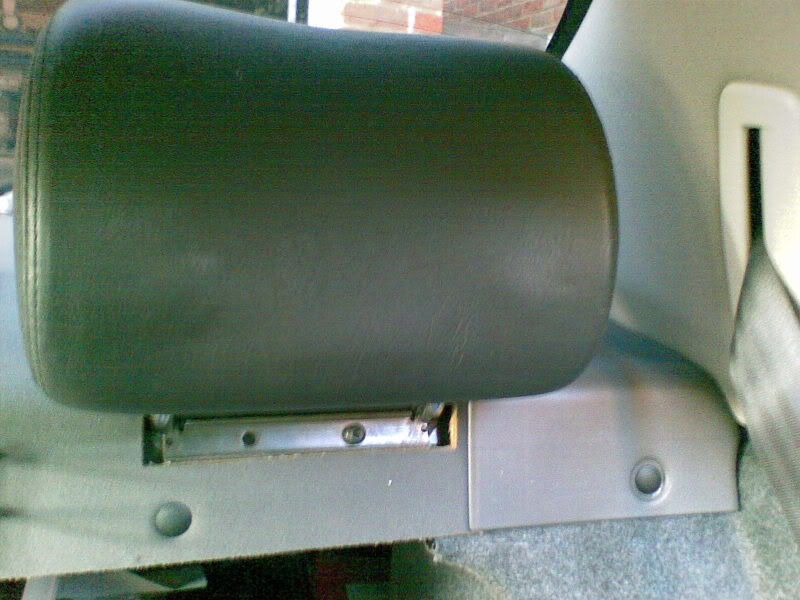 Step 2: You should now be looking at the speaker cover, in particular the retaining stud at the front of it: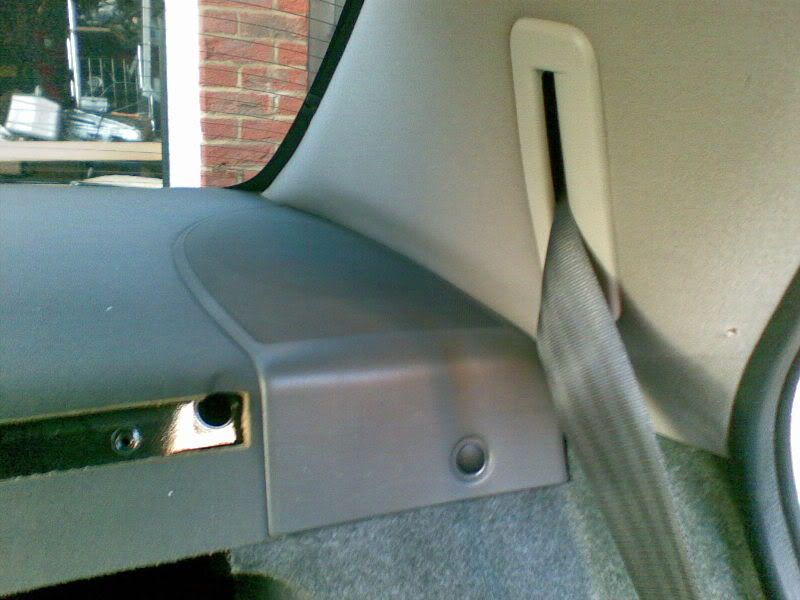 Step 3: Working your fingers under the lower edge of the cover, start to gently pull it towards you, which will loosen off the retaining stud. Once the stud is loose, pull the cover slowly but firmly upwards at the front: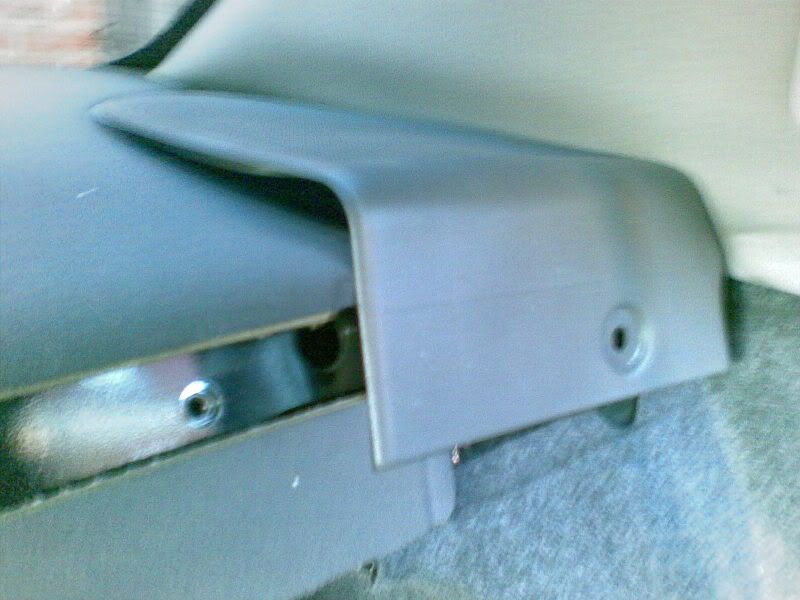 Step 4: Once the cover is up at the front, slide it forward away from the shelf, and out it comes to reveal the plastic blanking panel in the speaker opening:
Step 5: Prise the plastic panel up & remove it: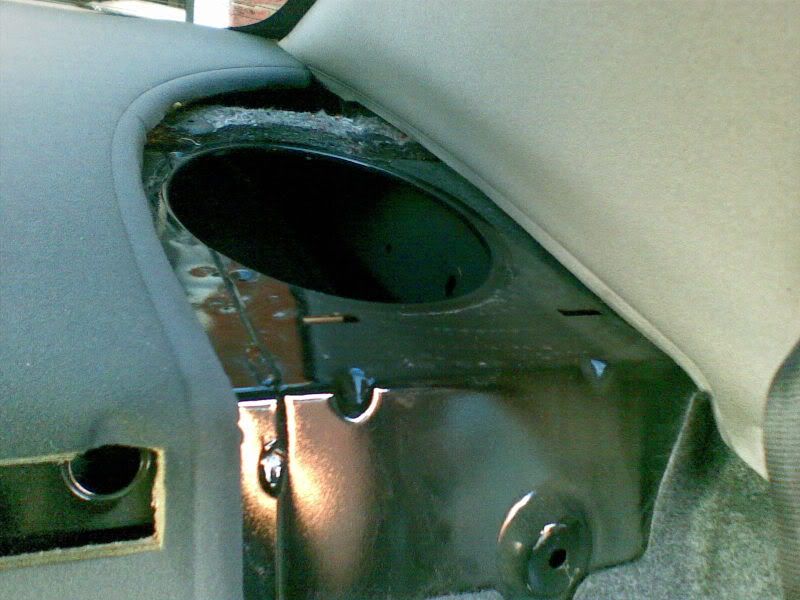 Step 6: Place the new speaker & connected cable on the shelf, and feed the cable into the void below the speaker: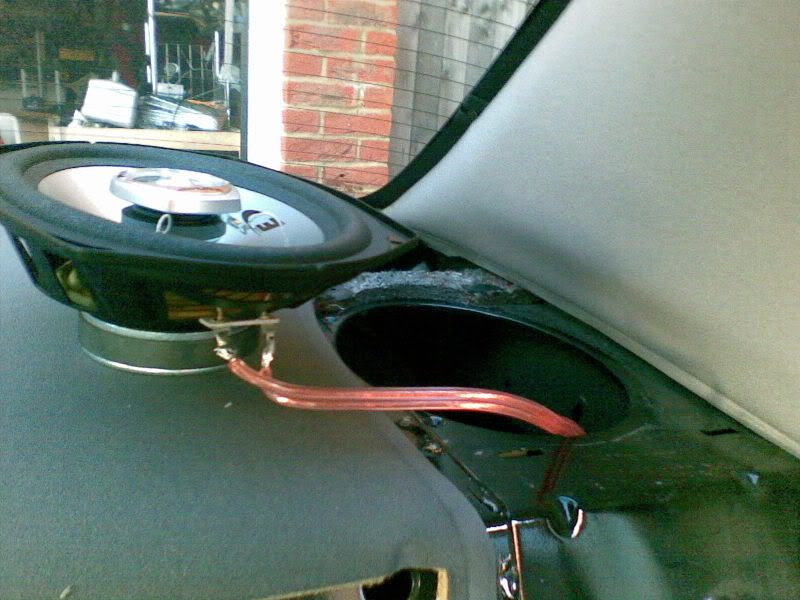 Step 7: Direct the speaker wire towards the front corner of the void, where the rest of the cable loom goes from the boot into the cabin. Peel back a little of the carpet, and pull it into the cabin: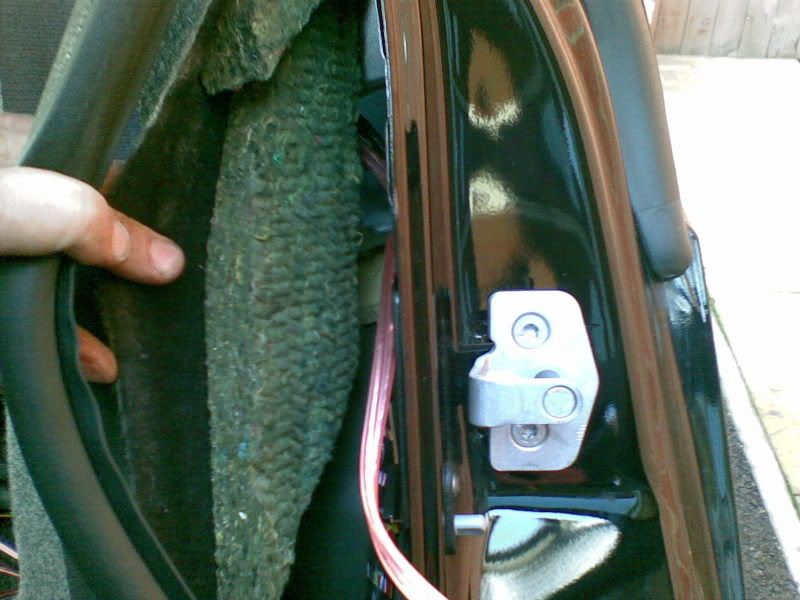 Step 8: You can then sit the speaker into the void, and put the screws tightly into the 4 holes. The holes on the edge of the opening are pre-drilled, and matched my speakers 100%: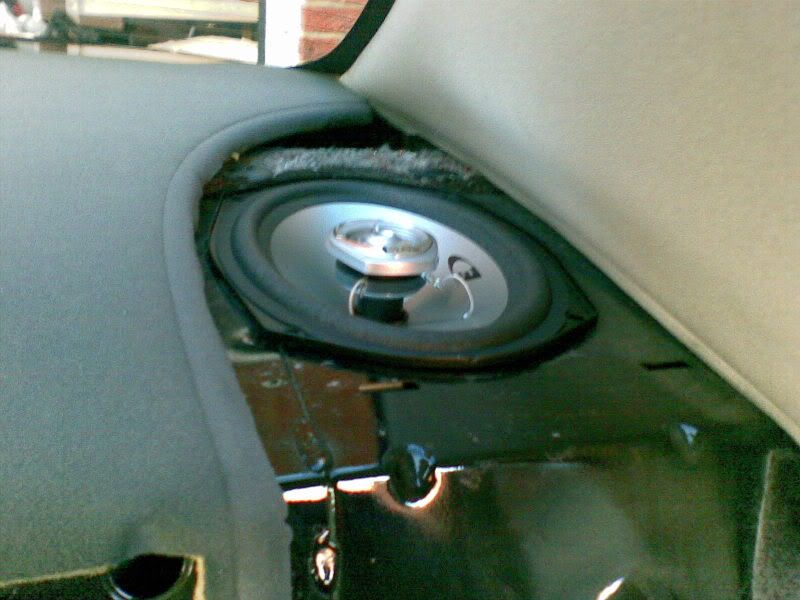 Step 9: Replace the speaker grille panel, sliding it into the rear of the shelf first, then pressing the clips down at the front of it, before finally putting the plastic stud back into it. This is mine, finished: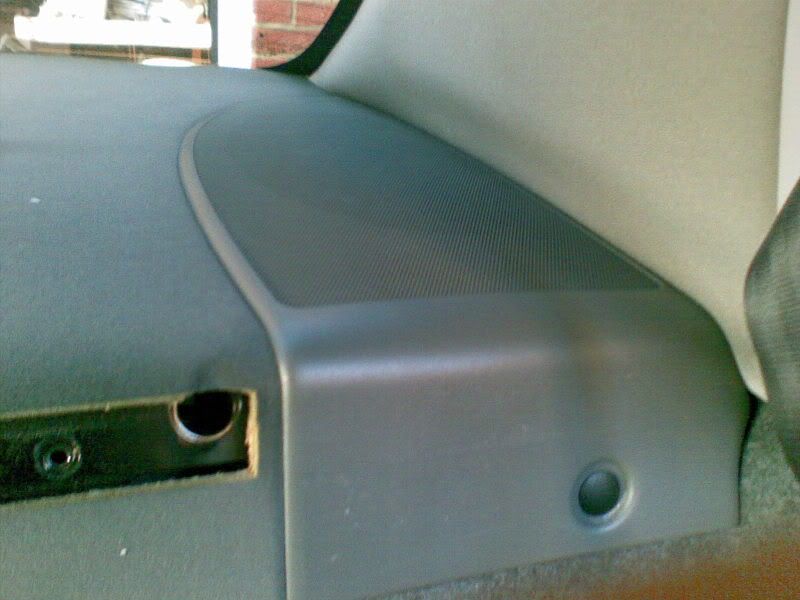 Tucking the cables under the carpets as far as the B-Pillars was done by me in the dark, so I don't have any pictures. The B-pillar trim pulls straight out (tight fit mind) & up from the air duct to reveal the cables going to the rear doors. Unclip the cables (by pulling the connector block tab up) so you can access it more freely, remove the protective sheath (about 6 inches long) from the last section of the cable, to reveal all the cables in there. The loudspeaker cables are the ones wrapped around each other (helix style). Cut them, and connect them to your speaker cable from the rear shelf speakers. By the way, the colours are not as per the Haynes manual... can't remember what they were at this moment though.
I found the B-pillar trim a pig to reinstall because it has to be "exactly right" - sit it down on the air vent, tuck the carpet into the base of it, locate the clips, hope the foam packing to the lower duct hasn't moved, etc etc etc - I was tired when I did it, so maybe that didn't help
I hope this helps someone!