Ian78 wrote:
I have the ICM3 system and have just replaced the 6x9's for more powerful ones.
Was going to also replace the small ones too.
Would be interested to see your subs that go on the shelf, if you take shelf off would like to see a picture of them.
I think AS2 is the older system?
Do you mean ICM3?
That's 7 speaker.
Have you got Sat Nav.....
What are you using as a head unit if you have the Alpine amp?
You're right AS2 is the older system, from the 9-5 range which I got muddled up with!
I have the 'Premium' 7 speaker system, which I guess was the equivalent of the AS2 (Prestige being a bit like the AS3?)
It has 2 front door speakers, 3 in the front dash, and 2 small 4 inch in the rear parcel shelf.
I had the amp and woofers installed at a professional Car Audio shop about 7 years ago.
Below are pictures of the Alpine MRV-M500 amp, which only power the 8" woofers, everything else is standard, split between the head unit and the amp under the passenger seat. You'll see in picture where the fuses are, there's a black and silver box, I think this is a line converter, but not 100% sure.
I'm not a bass junkie, but being a drummer wanted a bit more punch to the sound in my car, in particular I like to feel the punch of the bass drum in my back, so this was the setup recommended to me on my budget.
It certainly does the trick, and sounds nice and clear and can go very loud without distortion. The standard speakers and amp seem pretty powerful in the mid range so it's evened it out quite nicely with the extra low end.
I don't have satnav, and the head unit is the standard one. I think the way it's been setup is that the standard amps drive the standard speakers, and the Alpine drives the woofers. If I turn the fader to the rear, only the 4 inch rear parcel shelf speakers are used, and to the front I get everything expect the rear parcel shelf speakers.
I just wanted to understand if I replace those rear 4 inch speakers, if the sounds quality will improve much overall. The standard ones are very tinny (as expected), although I suspect the amp might have a crossover and only sends upper mid/treble to them.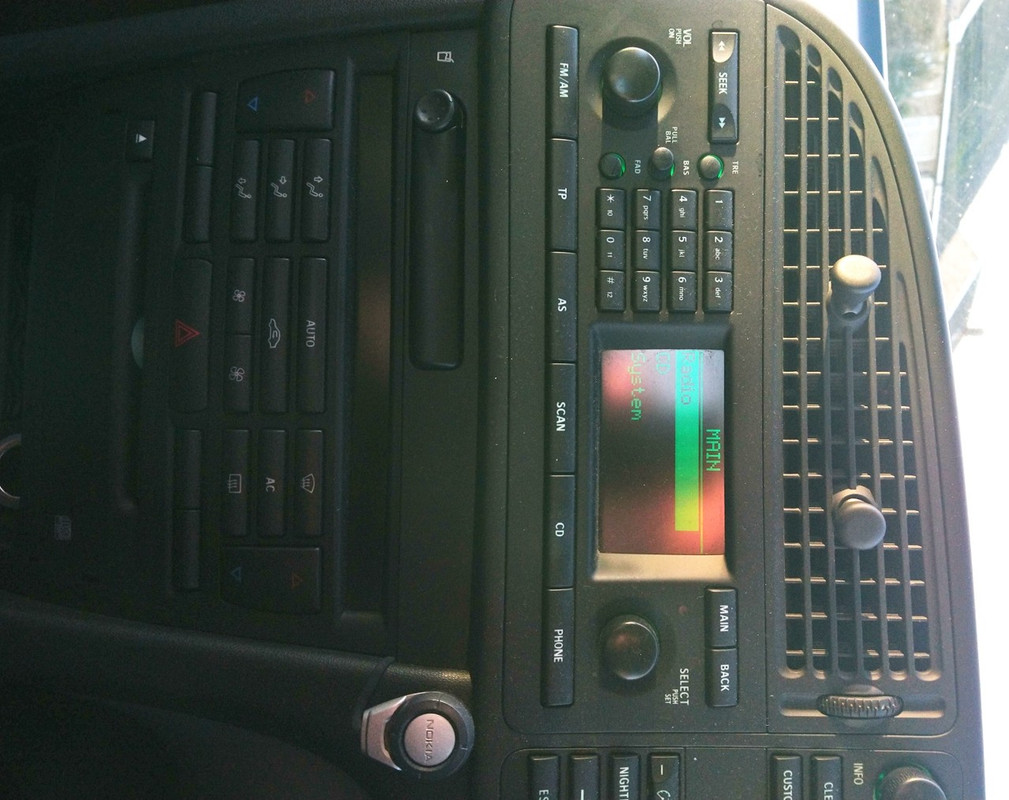 (for some reason all the image hosts I've tried auto-rotate this last image, sorry it's the wrong way round, but you get the idea)