Was driving back from a Brass Band rehearsal last night, when the engine suddenly stopped!!!!! Phoned Dad who came and towed me back to his garage. Suspected started motor failure. Went into the garage this morning to fix, but the started motor is perfectly fine.
Engine still wouldn't turn.
Retraced previous jobs just incase...............everything fine.
Took cam cover off and cam out........................we found this!!!!!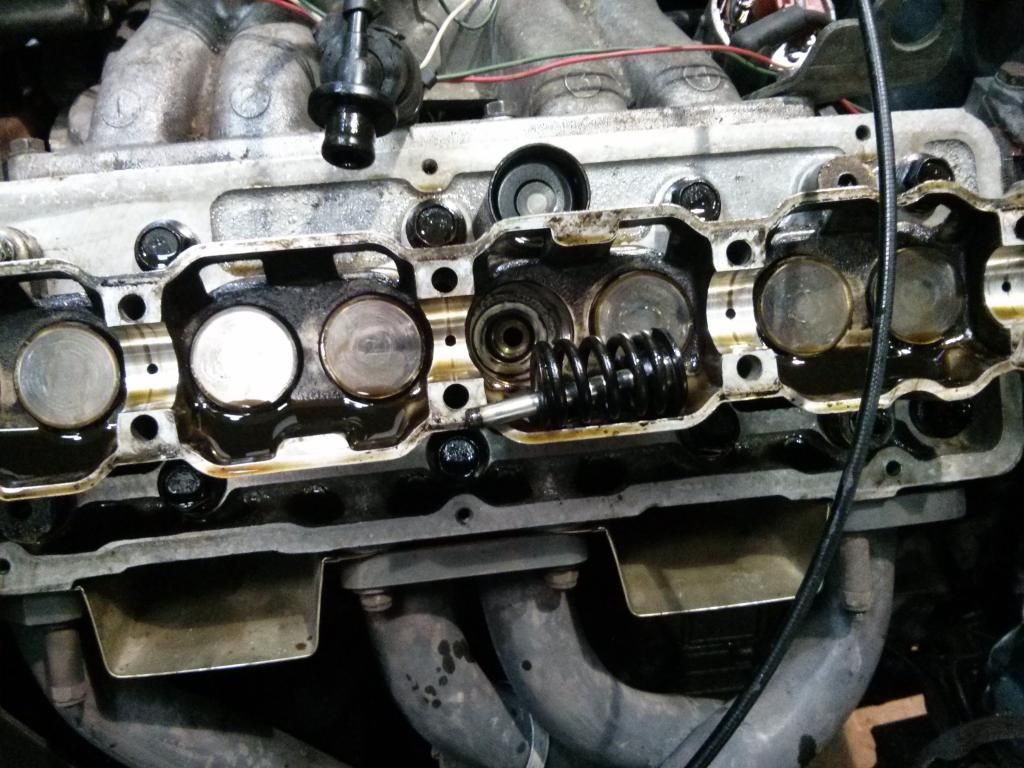 Valve snapped!!!!! Valve head is somewhere between the top of the piston and the cylinder head!!!
Could be in need of a piston or an engine!!!
Is there any difference between a 1975 B engine and a 1980 B engine??