Yeah, I've been very lucky with this one.
It's only got 90k on it. The paint was rough, but the shell seemed remarkably solid, and thankfully I haven't found any horrors.
Two small patches to the rear arch boxes, a rear valance, and the front jacking points. Oh, and a 5p sized hole on a seam in a front wheel arch.
All the arches are mint, as is one of the wings.
Even the worst one is an easy repair.
Its had a new genuine wing at some point in its life, but the repairs obviously couldnt be bothered to paint all of it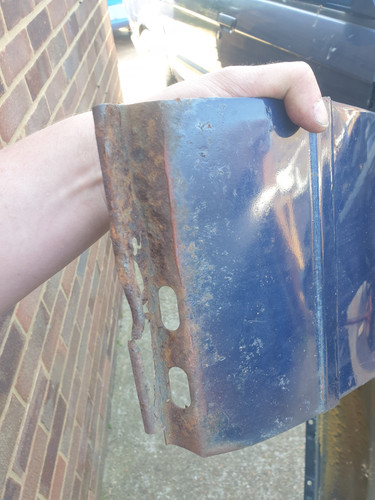 Funny, initially I wanted to turbo M60 swap this, then I decided the fuel bill would be stupid, and if I built it as a daily instead of a weekender, I'd get more out of it.
Aiming for 350+ whp, with a wide powerband, so should be ample in such a small car.