Time for an update.
Thank's to some very helpful advice from Karl at Noobtune, I have replaced the knackered turbo with a good secondhand unit acquired from Neo Brothers. I think it's clear to see what has happened....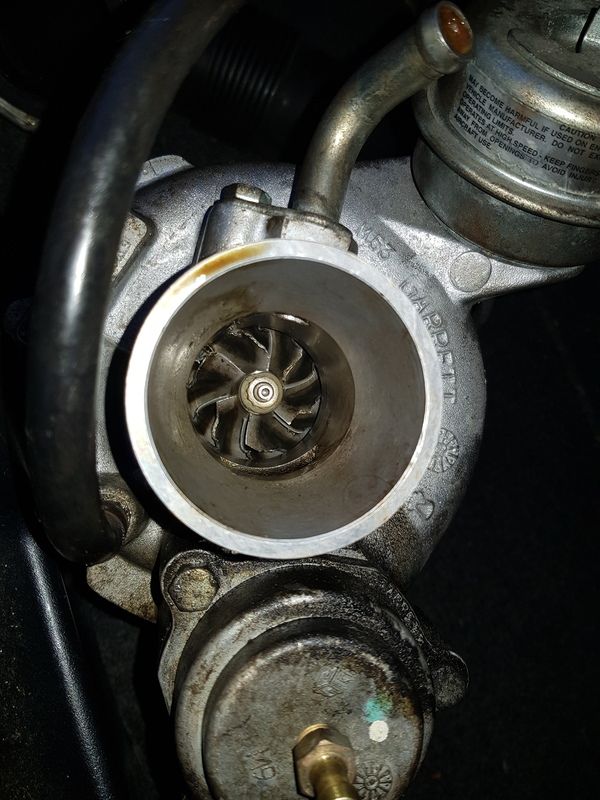 There was loads of movement on the centre shaft, which has presumably caused the vanes to hit the casing.
Thankfully, the replacement was in good order with no movement on the shaft...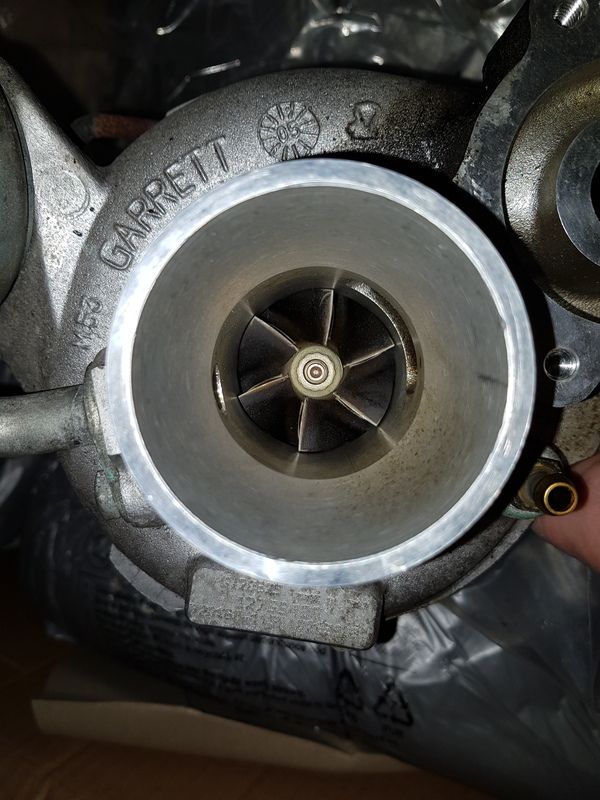 As this car came with no history, I can only presume that a lack of oil changes has caused the original turbo bearings to fail. What worries me is what has happened to all of the bits worn away from the old turbo? This is the reason I went for a secondhand replacement rather than new, as I wanted to keep costs down just in case further problems were ahead.
So, with the replacement turbo fitted, the car now runs very well. It was a bit smokey at first, which I presume was down to some residual oil being in the system. Once that cleared, the smoke stopped completely. I've since treated it to some new decent quality oil and replaced the filters and spark plugs. The car pulls as it should and boosts nicely. Being a standard 150bhp car, I wouldn't describe it as quick, but very smooth and torquey.
Managed to give it a quick clean so I could get a photo taken...
I really like driving this car, its so comfortable. At the moment, I'm using it every day, as I've sold my daily driver Signum. I'm seriously tempting myself into buying a diesel saloon 9-3, there's a high-miler 120bhp vector sport near me which I might go and look at later if its still for sale.
Next steps for the convertible will be a visit to Noobtune for a remap, which is booked in for a week on Saturday. The engine is only on 73k, so I think it could handle a little more power. I will be upgrading the brakes at some point too, I might try better pads first as the stopping power is good now, but the brakes fade after a couple of 'enthusiastic' stops. I've always found EBC Redstuff pads good for resisting fade in the past, so may try those.