brooklands wrote:
Looking pretty good - already!

9K boot on the head - very few things more painful! Had that a few times!
It really hurt! Luckily I managed to dodge the worst of it. Lost some skin on the back of one hand and have got an amusingly colourful bruise on the other arm.
This is the temporary boot strut that I also managed to clobber myself with: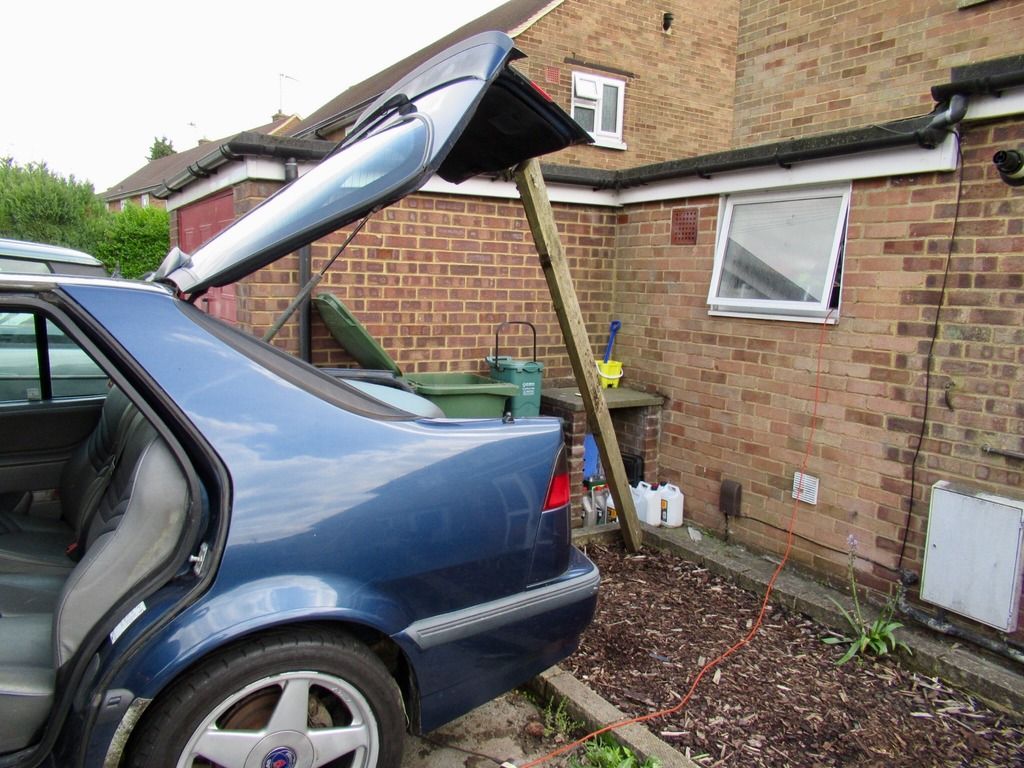 inde_house wrote:
I can't wait to be able to use this. Looks so good already.

you are possibly the best mate a bloke could have.
You are most welcome mate.
Payment in food always gratefully accepted.
Car 55 wrote:
...Should be a nice car soon...
He's done all the hard work for you..!!!
Keep it up..
Haha! Exactly!
scanditurbo wrote:
breaking a le mans aero to put in an escrott for shame whoever was going to do that
That's the way it's going these days now people have cottoned on to what awesome engines these have.
I'm actually quite annoyed that such an nice looking one has been left to get in this state because you can see this has clearly been well looked after for most of its life.
You can see the blue starting to look pretty decent here: