Car is booked in at Malcolm Miles this week for fitting of the Aero brake setup, fixing of the noisy front left wheel bearing and an oil and filter change. Car will have done around 9000 miles on this oil and filter.
I've had the car around 2 years now and I don't remember ever having to do an emergency brake in it. Saying that, on a few occasions I have noticed that the brakes felt underpowered, more noticeable when four-up.
I removed a full brake setup from a 2002 9-5 Aero that I was breaking for spares:
First job was to give them a good clean-up. Before and during the wire brushing: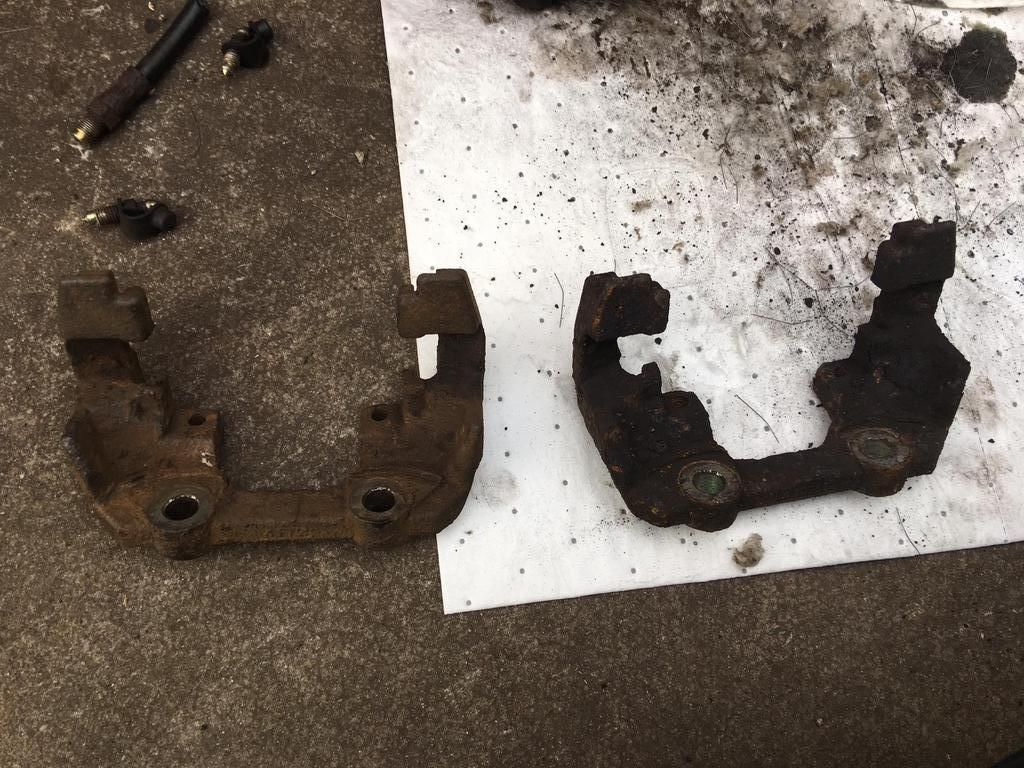 I used Hammerite (brush-on rather than aerosol) and then a couple of days later realised my mistake – I hadn't made an effort to drain all the brake fluid first and it was now dribbling onto the freshly-painted surface and causing it to bubble: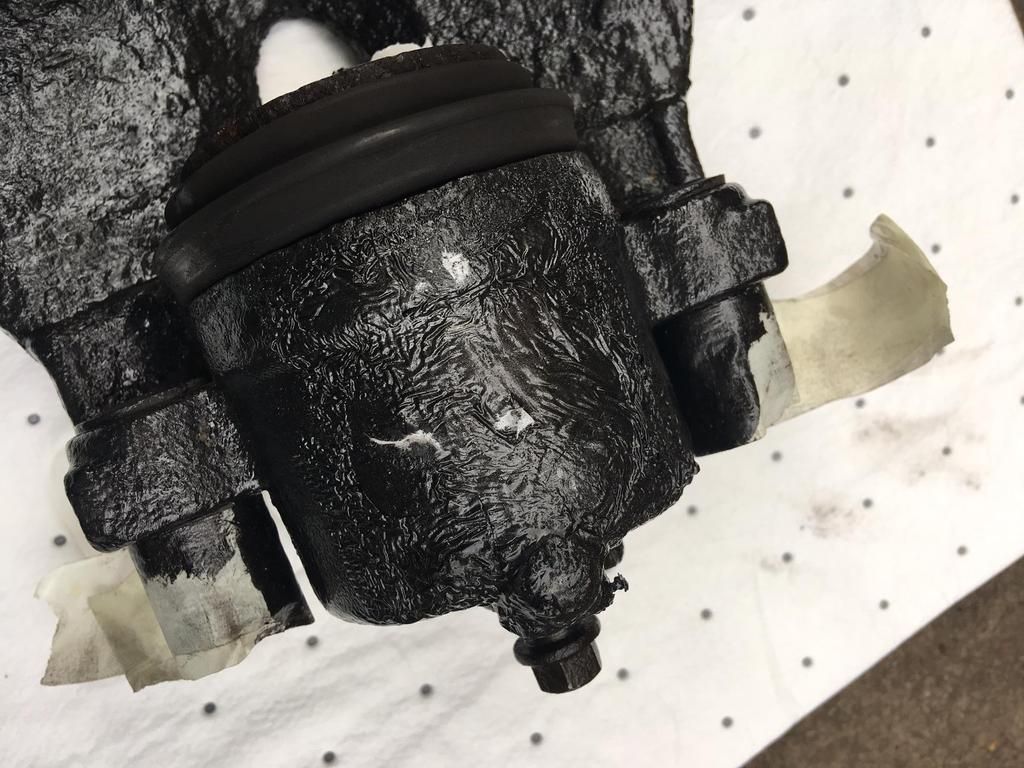 Back to square one, I drained the brake fluid, loosened and then tightened up the bleed nipples (wanted to be sure they hadn't seized!) and rubbed the parts down again. I'd decided at that point that I would buy new nipples as these ones were rusty and a bit rounded.
Original plan was to keep the grooved and drilled discs but then I thought it would be a shame to paint the callipers/carriers up and use old discs with them, so I bought some Apec discs and genuine SAAB pads. Didn't want the hub-part of the discs going rusty after 6 months so gave them a bit lick of paint too: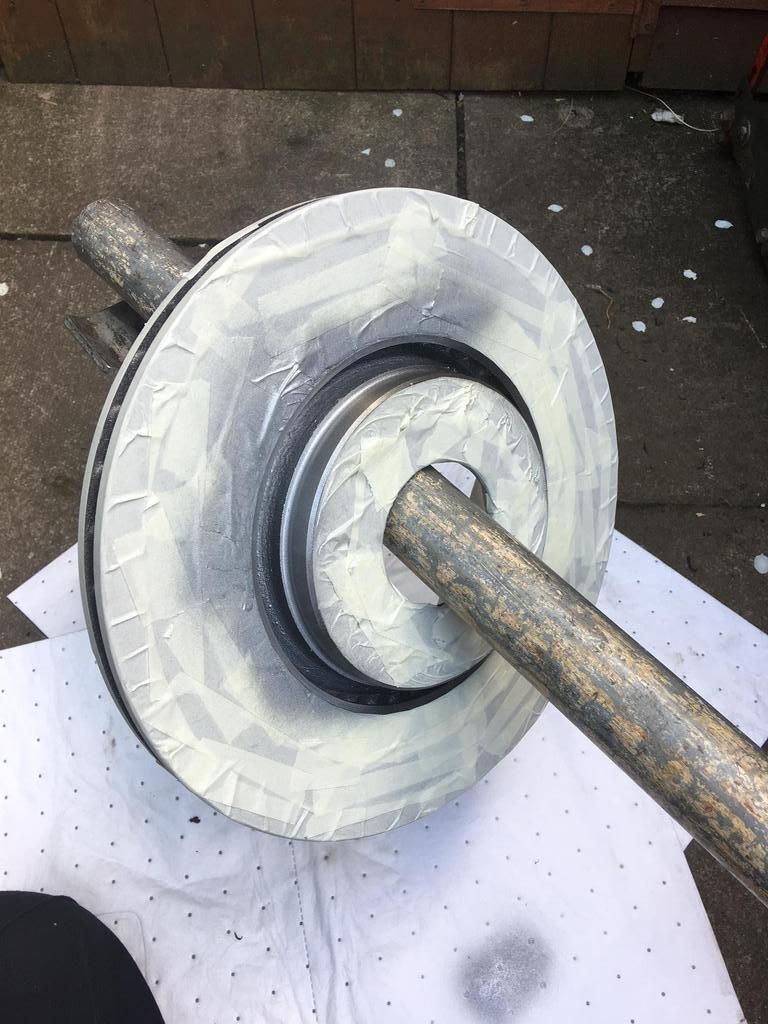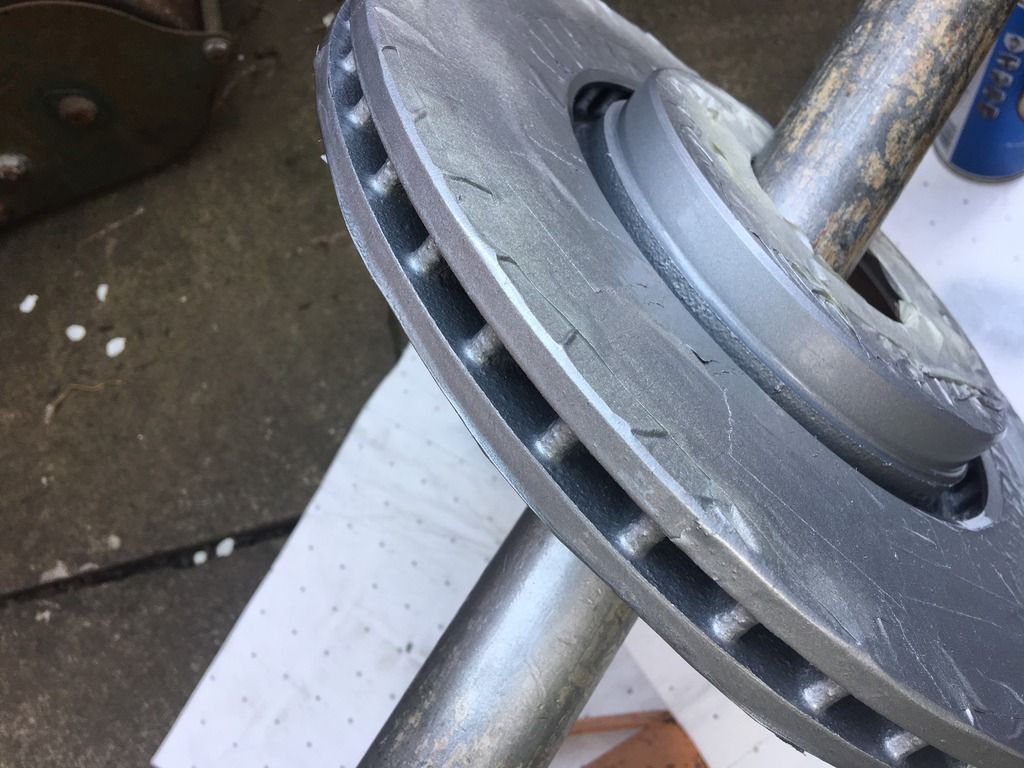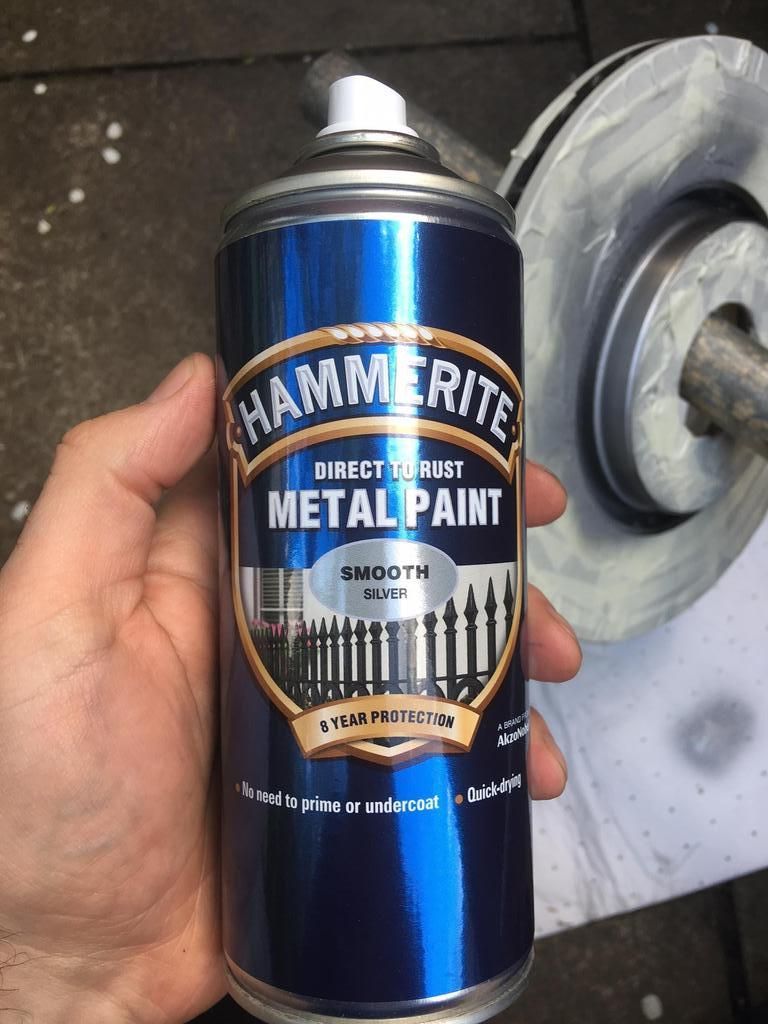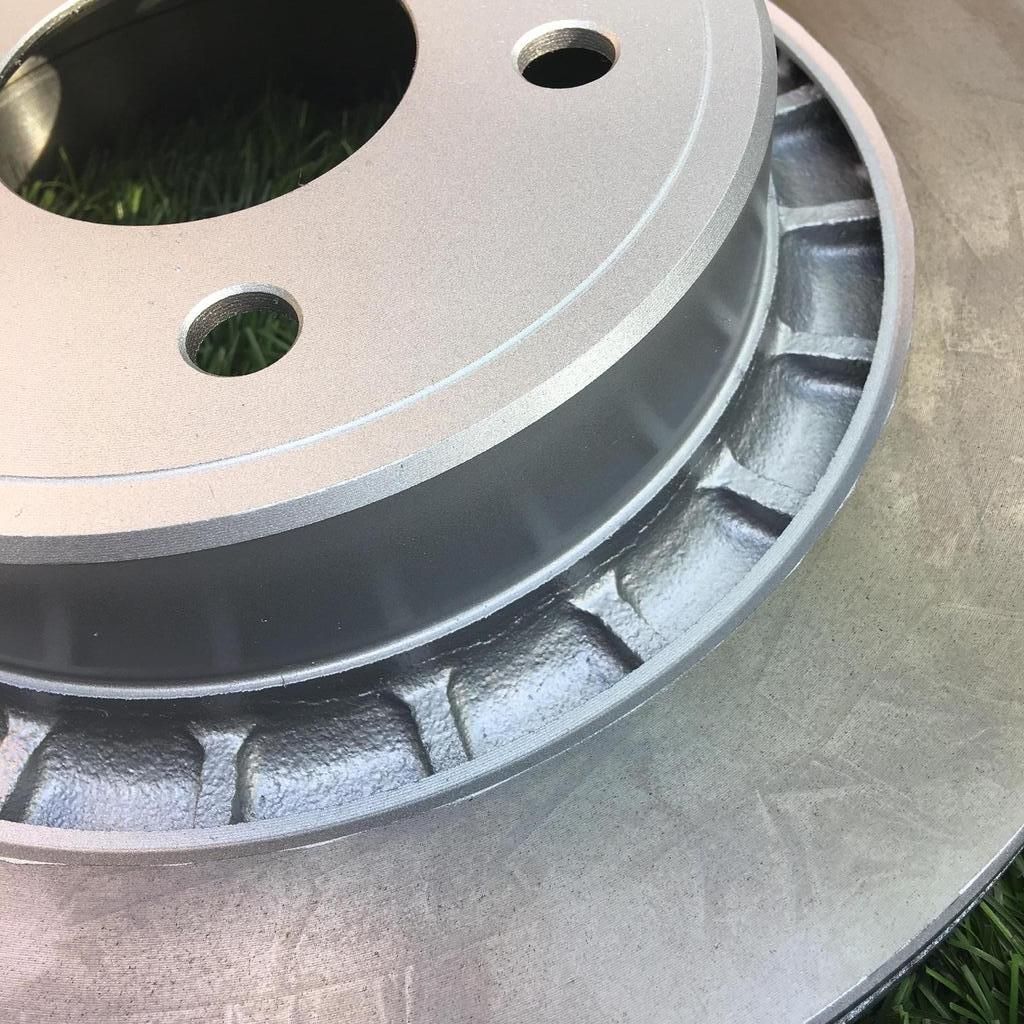 This is what I've ended up with: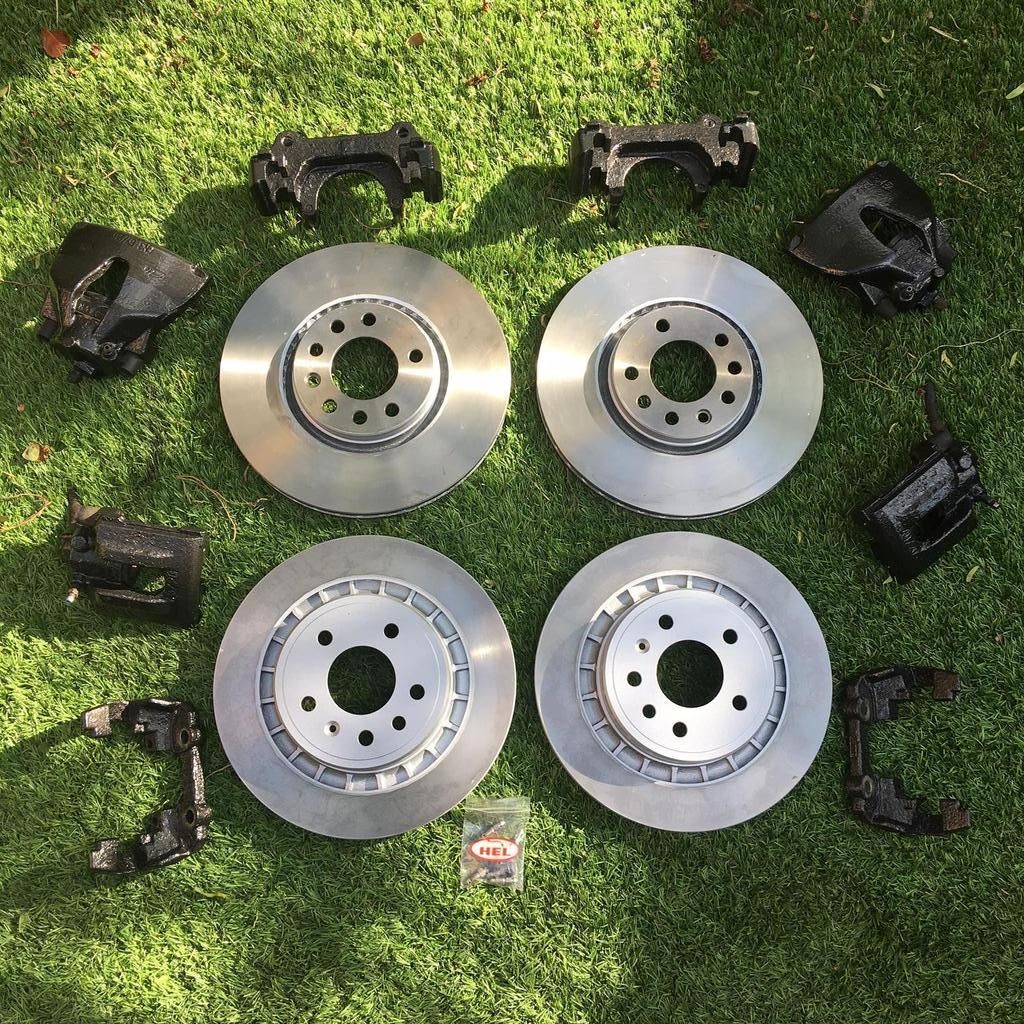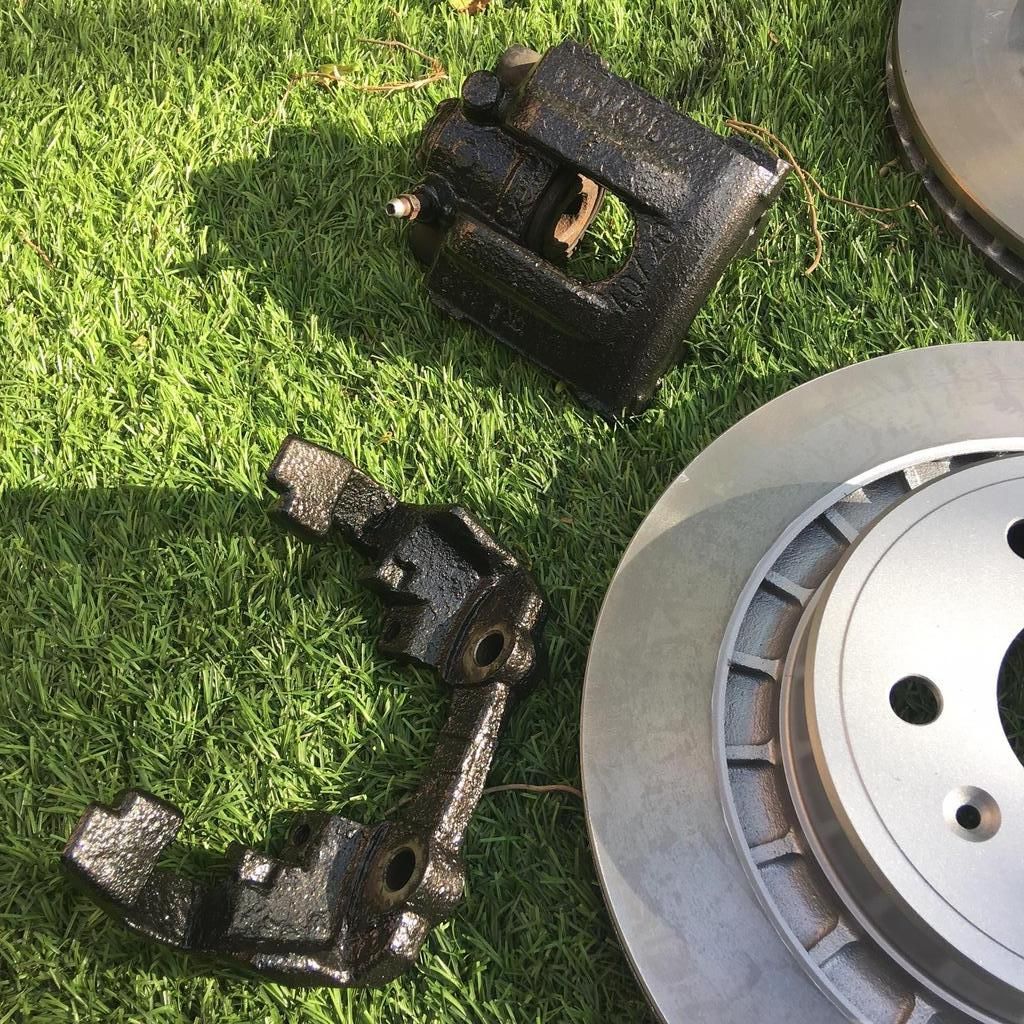 Note that this photo shows one of the old bleed nipples fitted - I left these in situ just to stop any residual brake fluid from weeping out and also to stop me getting paint on the threads. The shiny new ones will be fitted when the lot goes on my car!
I'm quite pleased with the result. Okay, they're not perfect but with a bit of road-grime and a wheel in front of them, they'll look alright. Hopefully they give the (IMO correct) impression that the car receives a decent amount of TLC!
And for anyone interested, the bleed nipples are stainless steel, M8 x 1.25mm. About £12 delivered off eBay:
I'll add some pics once it's all fitted to the car, not that they'll be particularly visible with my current wheel choice!