Well
Just to keep me going more than anything !
Went in this weekend
Welded up the rear arch inside & out, all welds tidied & seam sealed, now in zinc 182, fronts stone chipped - painted on a coat of brush on smoothrite as the reds near enough a perfect match ( for under the arches anyway ) & it was that cold, after 3 hours it still hadn't dried
Will give it a coat of spray smoothrite this weekend, paint the back one if it's warmer & start refitting.
Whilst all the interior was out jet-washed the carpet - which then turned grey ( I think it had been sprayed or something ) so once it had dried out gave it a few coats of proper dye sprayed on & brushed right in which looks to have turned out really well.
Also tidied up the hole that was cut for the fuel pump & welded back in the piece cut out for the inspection hole.
I'll finish that off this weekend & start refitting hopefully.
As the interiors all out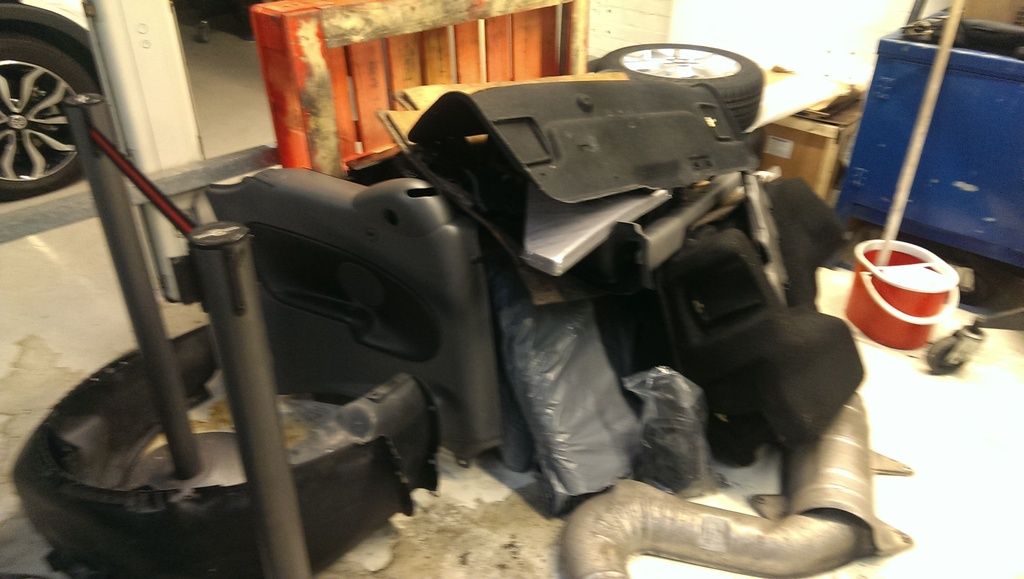 I'll start to run all of the stereo cables, various pipes & other bits needed - I'll add pics when this is going on
Also got 2 huge packs of silent coat, dodo foam & other such sound deadening, insulation etc to squeeze in somewhere:D
No pics this weekend as cold & didn't seem to really get anywhere !
Hopefully a better update after this weekend
Peter