After a 2 year affair with my c900 I felt the old urges returning to get back into a 9000, especially since I cannot really transport the family comfortably in the rather lowered and stiffened 900.
Bit of a gamble I thought to buy a car with a service book showing the last stamp in 2004.
But since 2006 the car has only done 11,000 miles.
All the dash warning lights go out, drives ok, all electrics work and the last MOT (April 26) had no advisories.
Since 2007 the only advisories have been for tyres and windscreen washer function.
After throwing money at my last 9000 before seriously examining the structure, I shall let the experts examine this one before doing the same with this.
I might be able to reclaim my custom made 3 inch stainless downpipe.
Plan is to make it reasonably rapid, but without sacrificing comfort.
Silver with a black interior has always been my preferred choice, the 2.0t engine I will have to live with.......well maybe only for a day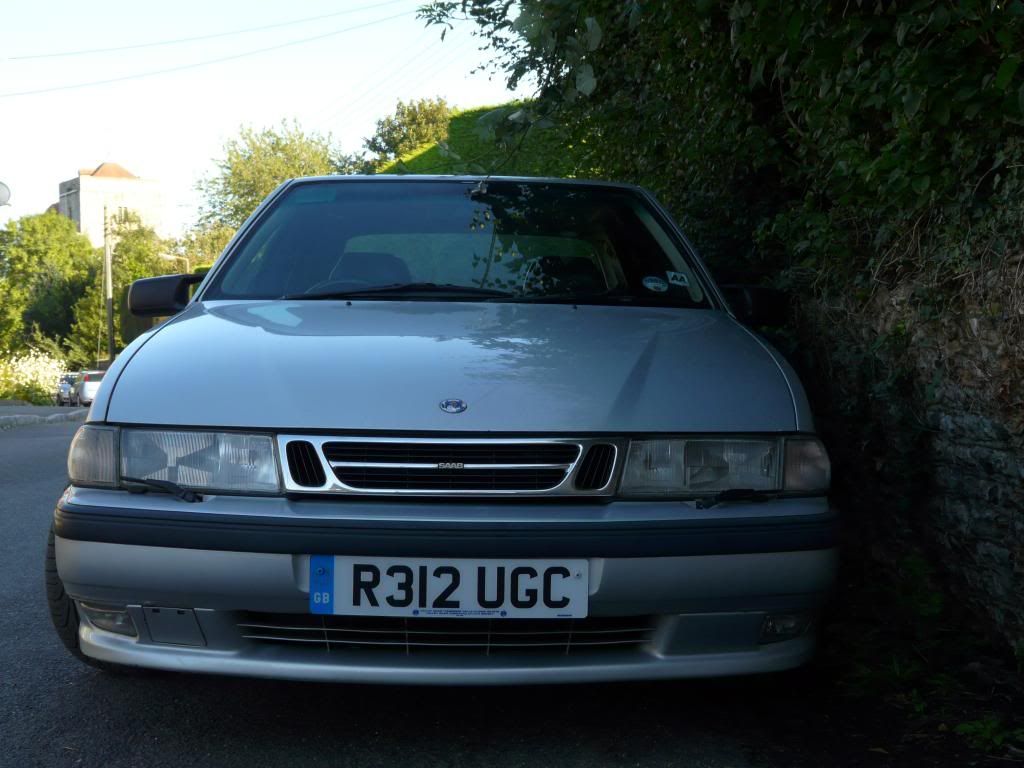 This next pic shows the small dink in the drivers door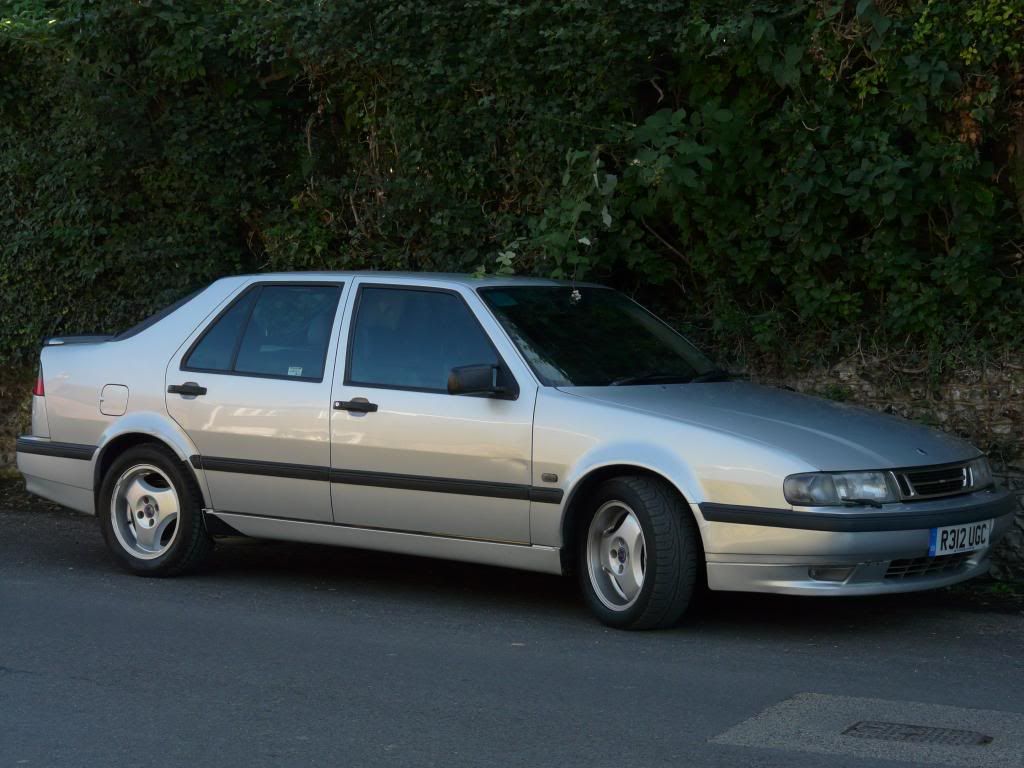 And this shows a scabby end pipe......rest of exhaust looks pretty good