Just a little update on this. Erec is doing chubby well! I've made more progress in the last few months on the Trionic side of things than I have in my 6 years of Saabing!
I've finally got my ecu and lap top talking, mapping, data logging you name it I've been doing it and pretending I know what I'm doing
I've got my T7 APC to work, turns out it was a faulty ecu.
I've got my speed signal resolved, cold starts are perfect now because of this. No more cutting out at idle, no more notchyness. As I'm running a pre 88 speedo, running through a 9000 speedo head to chop the sin wave about so the ECU can read it I've had to tweak the gear ratio in T5 suite so the speed shown on live mapping is correct.
The ECU has been reloacted from one side of the engine bay to the other. I'd manged to get rain water in it when it sat below the windscreen and being on the exhaust side it got very hot. So it now sits on the inner wing where the original intercooler lived. I've also run a few more relay and fuses and that box lives in the same area.
The doors are no longer covered in tape but aircraft spec aluminium plates!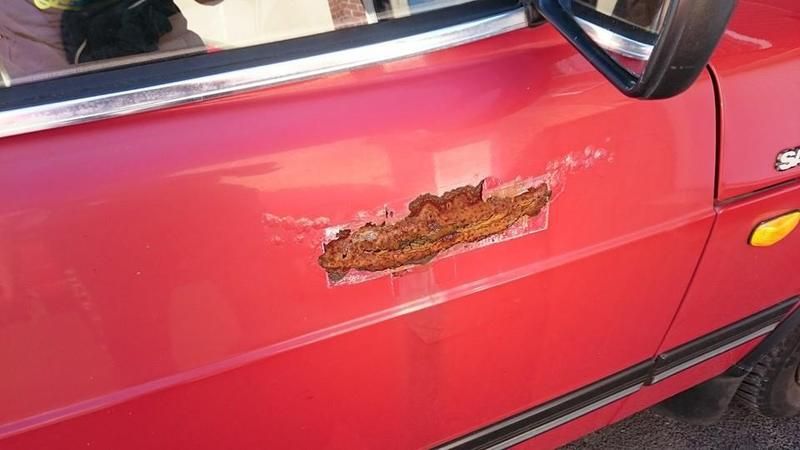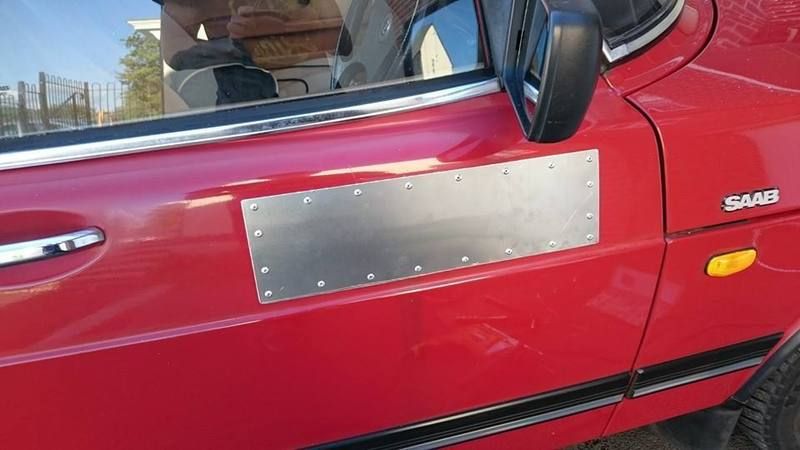 I'll be making a full 3" stainless exhaust in the next month or so, the down pipe is limiting performance right now.
Nial this may be of interest to you. The whole time the car has been converted to T5 it has been falsely detecting knock! Even a small blip of the throttle would cause it to go in to the knock map, enriching the fuel and retarding the ignition and now with a working APC it retards the boost. So for all them years we were driving round with a MBC Nial thinking, "it's not as quick as it should be at this amount of boost" we were right! It was only when connected to the lap top was it clear to see what it was doing. Now I've not been able to resolve the knock issue but I am 100% sure it is not actual knock. I've tried alot of different parts and I'm about to check out the earthing of the DI. So I know people will disagree with this, but I've turned off the knock detection. The car is transformed! It runs 1.3 bar of boost, healthy 11.6 afr at full throttle, 60-100mph in the 8 second area and if you tried to undertake a 2004 SL500 and he didn't want you to then you'd be sat side by side from 40-115mph
With the extra power it was showing up some ageing bushes. Pulling all over the place under acceleration so I'm changing all the bushes for new standard rubber. I've done all the rears minus 2 which turned up this morning and I've done the bottom front arms. I'm probably going to pull the engine out to do the top arms as the drivers side arm has a slight kink in it which I plan to change.
I got married last week and Erec was the car me and my wife went on our first date in. So it only made sense....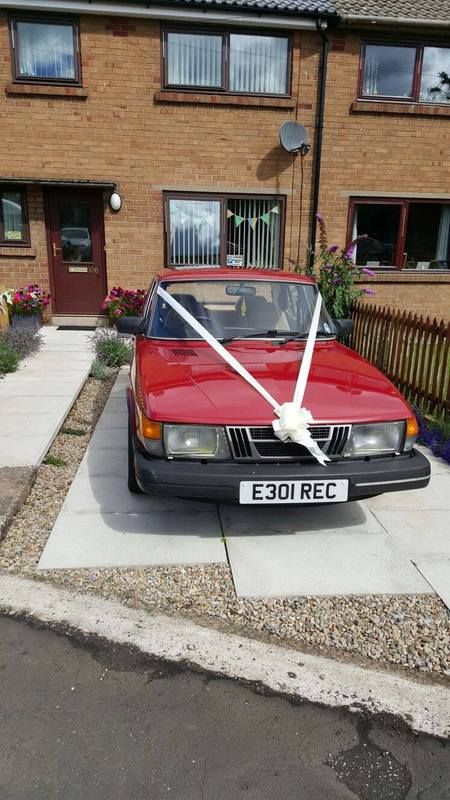 I'm off to Retro Rides Gathering at Shelsley Walsh in Worcestershire tomorrow. I'm going up the hill climb in the morning session if anybody has a camera with them