I had the house to myself for the weekend and was left with a list of jobs. The list my girl friend left me was Austin Allegro... So I wrote my own list and fitted my intercooler
I painted it satin black to keep the sleeper look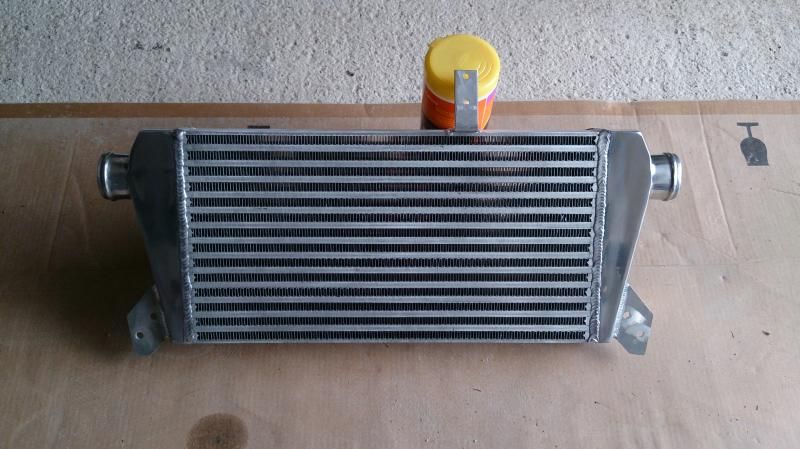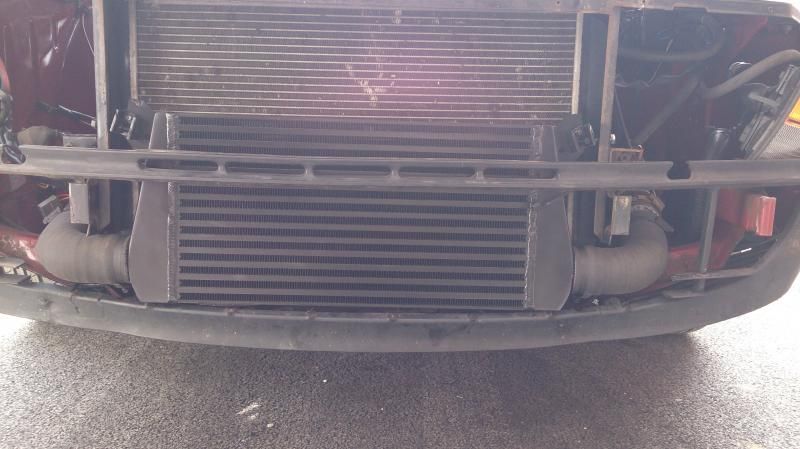 I did think I may have to cut off the brackets to allow fitment but it squeezed in there just fine and allowed me to drill 2 holes either side of the IC, mount small brackets and solid mount to the car.
Not really planning on doing this job (Nial had literally supplied everything for mounting this intercooler when I bought the car back off him, top guy!) I'd not bought anything to facilitate mounting the battery in the boot. Maplin found me some 4awg wire for the positive wire and halfords an earth wire. Its solid and not going anywhere but it does look Austin Allegro! I'll be adding a battery box soon.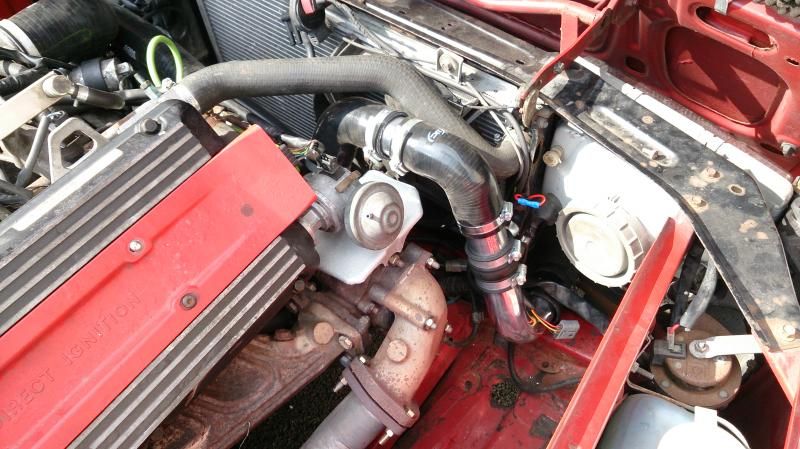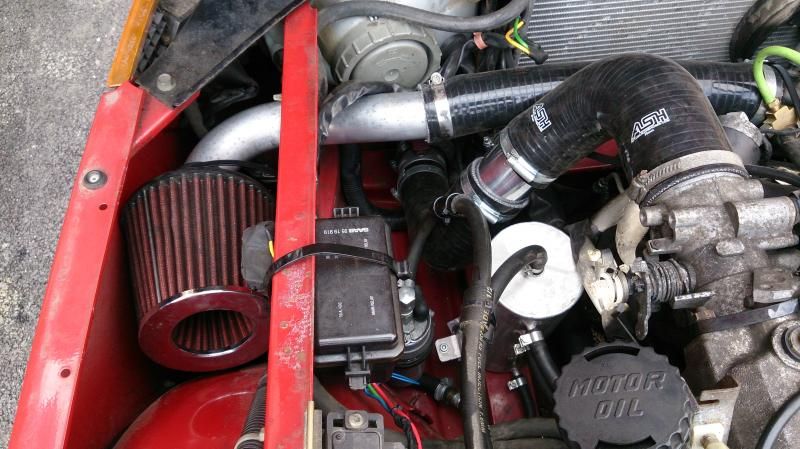 Used the original metal boost pipe to allow me to mount the air filter in the wing.
And the finished result...
Hardly noticeable! The vast majority of it is hidden by the front bumper but then the standard IC is completely concealed by headlights/bumper/trim etc. So even without extra ducting this IC has to be a considerate improvement over stock.
I could always run it like this....
But it looks too naughty to me
I got rid of the headlight wipers to allow more room for pipe work and they never worked properly anyway. That does leave me with some spare washer nozzles, tempted to have a home brew intercooler mister