sgould wrote:
On one model there are two bolts hidden behind a casting which needs cutting out to reach them.
Like this.
or the top sump in this pic.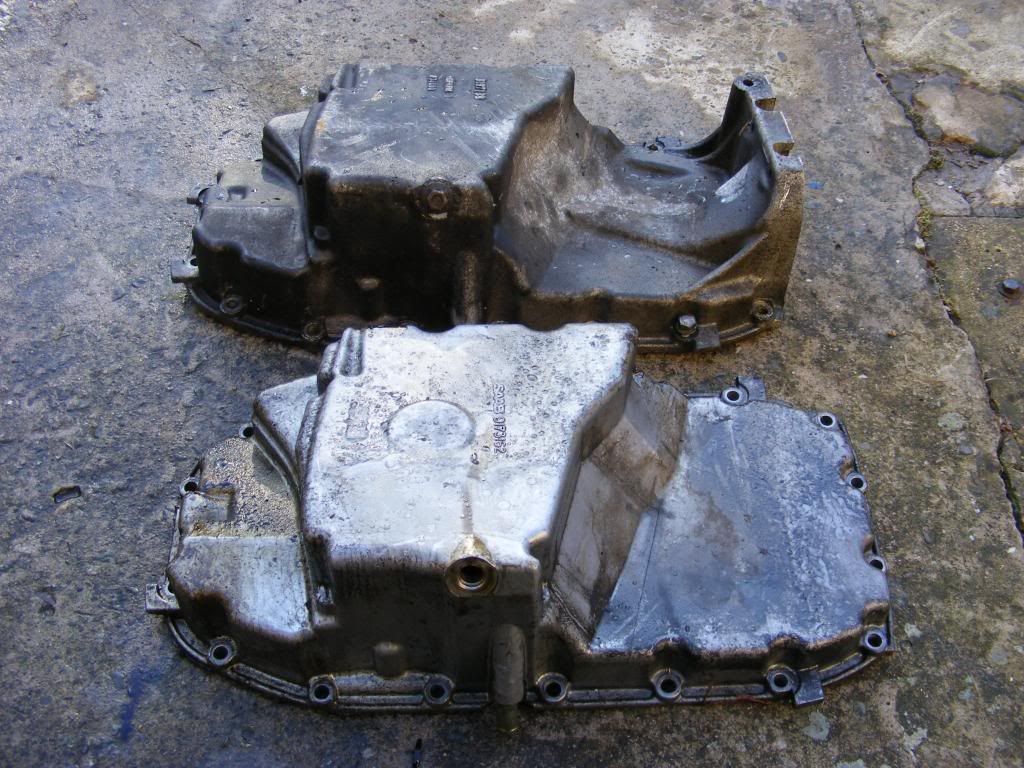 But if yours has the other type like the bottom sump in that pic then you dont even need to remove the downpipe, just drop it off the turbo & let it hang there like this.
& the sump will slip past the downpipe.
The later one with the extra cast wont so the down pipe has to come off.
9-5 sump drop is easy enough, depending on how you jack it up you may not have to jack up the gearbox at all, I jack the drivers side up as high as possible & this puts enough tilt on the engine so as the sump should slip past the subframe. If you jack up both sides so the cars front end is still level then as Robert says you might have to jack up the gearbox side to get the sump off. Not always mind, all depends on what sump youve got fitted.