couldn't find anything in WIS giving specific temperatures, other than it saying a blocked air (pollen) filter will affect the cooling performance. There is a diagnostic procedure which covers the possibility that the starship enterprise valve has failed.
EDIT: found something in Body -> Heating and ventilation, A/C -> Adjustment/Replacement tab: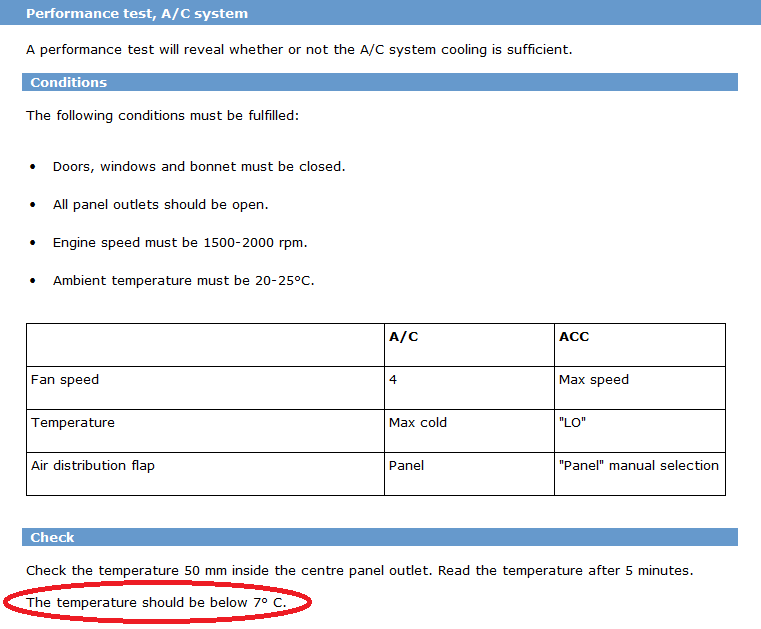 note that it says the engine speed needs to be 1500-2000 RPM. The A/C on my current Aero estate is really good - if you do get a temperature probe of some sort Mike, feel free to being it round and we can do a comparison ...